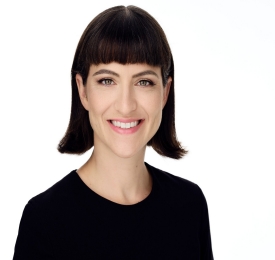 Mireille Paquet
Concordia University Research Chair on the New Politics of Immigration
Mireille Paquet's research examines the transformation of immigration policies and politics in Quebec, Canada, Australia and North America. Her work departs from the contemporary cannons of immigration studies in political science that have focused on the politics of immigration (e.g. electoral dynamics and public opinion). Instead, she aims to document the crucial role of a large set of actors that are usually skirted over by traditional accounts (e.g. provinces, public administrations and bureaucrats, local politicians and service providers).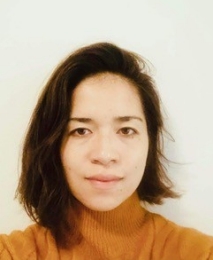 Catherine Xhardez
Catherine Xhardez is currently a full-time Research Fellow at the Belgian Fund for Scientific Research (F.R.S.-FNRS) and a Postdoctoral Fellow at Concordia University. She is part of the CRIDAQ (Centre de recherche interdisciplinaire sur la diversité et la démocratie) and of Concordia's Centre for the Study of Politics and Immigration (CSPI). As a political scientist, she is pursuing a research agenda focused on dynamics of immigration policymaking at the subnational level in federal states. More generally, Dr. Catherine Xhardez is conducting research on immigrant integration, immigration, public policy, nationalism and federalism. She holds a dual PhD in Political Science from Sciences Po Paris and Université Saint-Louis – Bruxelles. Her PhD dissertation is entitled "Why integrate? Sub-state nationalism and immigrant integration in Flanders and Quebec". She graduated in Political Science from Sciences Po Paris (Political Theory). She also graduated in Law from the Vrije Universiteit Brussel (Master in de rechten – Master of Laws, LL.M publiek recht/public law). From December 2015 to May 2016, she was a Visiting Assistant in Research at Yale University (MacMillan Center). From May 2016 to October 2016, she was in Montreal for a research stay at McGill University. In 2018 (January-March), she was a Visiting Fellow at Oxford University (OXPO Visiting Scheme). She is the co-coordinator of the Working Group Political Theory within the Belgian Association of Political Science (ABSP) and she co-edits the association's blog (BePolitix).
Lindsay Larios
Lindsay Larios is a PhD candidate in the Department of Political Science at Concordia University, where she is pursuing a specialization in public policy. She has a background in community research and holds a Masters in Social Work from McGill University. Broadly, her research interests have included issues of gender and social justice in relation to migration in the Canadian context. Her current project as a Joseph-Armand Bombardier CGS Doctoral Fellow focuses on precarious migration as an issue of reproductive justice and the radical potential of re-imagining citizenship and im/migration policy through the lens of care ethics.
Samuel Proulx-Chenard
Samuel Proulx-Chénard is a MA student in political science at Concordia University, with a focus on immigration policy. He majored in political science in an international oriented program at l'Université Laval twinned with l'Université Saint-Louis à Bruxelles, where he became interested in European institutions and in Belgian federalism. With a background in political sociology, his research interests reside in the immigration selection processes, economic and humanitarian immigration, political culture, socio-political comparative analysis based on geographic areas, as well as political anthropology.
Catherine Bruneau
Catherine has completed her Bachelor's degree in International Studies at the University of Montreal and began her Master's degree in Political Science at the Concordia University this fall. Her research interests revolve around immigration policies of selection and integration. She plans on doing her master's thesis on the political relation between the Ministry of immigration of Québec and the civic organizations regarding the implementation of integration policies for newcomers. She also works at Service Canada with the General Director's office of the Citizen Service Branch.
Abdullah El-Safadi
Abdullah El-Safadi is completing his Bachelor's degree in Community, Public Affairs and Policy Studies at Concordia University. He will start his Master's degree in Public Policy and Public Administration as of January 2019 at Concordia University. Coming from refugee parents, Abdullah has dedicated his studies to better understand policies and the politics that surrounds them. Abdullah experience and knowledge allowed him to be interested in human rights, Indigenous rights, the environment but also topics that deal with inclusion, immigration and racism.
Lydia Risi
Lydia Risi is a Master of Arts student in the Political Science Department at Concordia University, recipient of the Joseph Armand Bombardier Scholarship from the Social Science and Humanities Research Council (SSHRC). Her research interests revolve around communities getting together to improve the society we live in. Particularly, she studies initiatives in alternative justice, health and education in First Nations and Inuit communities in Canada. Lydia has gained important field experience as she has worked for various non-profit and regional Indigenous organizations with the aim of engaging schools and Indigenous youth in experiential learning. For her research work, she has received a research grant to analyze the impact of the Québec's model of education on First Nations and Inuit people in Quebec by the Institut National de Recherche Scientifique. When she is not working towards her Master's degree, Lydia enjoys bouldering and reading, as well as, embarking on thrilling sportive adventures.
Tristan Masson
Tristan is an undergraduate student in the Department of Political Science and a member of the Loyola College for Diversity and Sustainability at Concordia University. He is fascinated by public and global affairs, and passionate about their practical implications for people and communities. Academically, Tristan has studied and researched public policy and international relations across a variety of topics. He's also an active member of his community, serving in different roles with Concordia's Sustainability Action Fund, Sustainable Concordia, and Big Brother Big Sisters of Canada. He has bridged his academic interests and community involvement by writing in popular outlets including the student newspapers, The Conversation, and Policy Options, and by co-producing a podcast series called The Worlds We Want in partnership with CJLO 1690AM.