Diversifying Academia 2020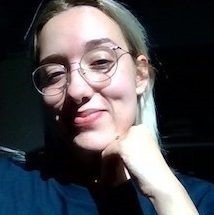 2020 EAHR Researcher: Sarah Piché
Introduction
Diversifying Academia 2020
Sarah Piché, BFA, Art History and Studio Arts
This year's Ethnocultural Art History Research Group's Residency: Diversifying Academia is a selection of ten titles which highlight the work of four recent tenure-track studio hires in the Faculty of Fine Arts at Concordia University: Deanna Bowen, Hannah Claus, Juan Ortiz-Apuy, and Jaret Vadera. This bibliography serves as a tool to decolonize the field of Art History within Concordia University, which has historically and continues to focus largely on the lives, works, and movements of white male artists. The annotated bibliography includes an array of sources ranging from exhibition catalogues to books that connect each artist's work to larger ideas/movements/projects/collections. Through cultural and social activism, onkwehonwenéha (Indigenous methodology), auto-ethnographic research, decolonizing visual aesthetics, and cultural traditions, amongst other techniques, Bowen, Claus, Ortiz-Apuy and Vadera uniquely work against dominant artistic narratives. I hope to integrate their work and discourse more profoundly into our institution; to hold space and allow accessibility for their research, knowledge and oeuvres. This bibliography is a celebration of their contributions to contemporary art and art discourse with deep gratitude for their openness to teach us and future students.
Deanna Bowen
Website: http://www.deannabowen.ca/
Deanna Bowen, born in Oakland and living in Tkaronto/Toronto, has been creating auto-ethnographic interdisciplinary work centered on her family's history since the 90s. Bowen is the descendant of two Black Pioneer families and in recent years has closely examined her family's migration. Through an array of disciplines, Bowen seeks "to define the Black body and trace its presence and movement in place and time."[1] Bowen's position within the Faculty of Fine arts is in Intersectional, Feminist and/or Decolonial 2D and 4D Image-Making Practices.
Suggested Readings available at Concordia's Library
Bowen, Deanna, "Invisible Empires." Towards an African Canadian Art History: Art, Memory, and Resistance, edited by Charmanine Nelson. Concord, ON: Captus Press, 2018. Available Here. Book review available here.
Bowen, Deanna, ed. Other Places: Reflections on Media Art in Canada. Toronto, ON: Media Arts Network of Ontario ; Co-published with Public Books Toronto, 2019. Available Here.
Bowen, Deanna. "sum of the parts: what can be named." In The Black Prairie Archives: An Anthology, edited by Karina Vernon, 355-365. Toronto, ON: University of Toronto Press, 2018. Available Here.
Hannah Claus
Website: https://www.hannahclaus.net/
Hannah Claus is a transdisciplinary artist of Kanien'kehá:ka / English heritage, born in Fredericton, New Brunswick and has lived and worked in Tiohtià:ke/ Montréal since 2001. Throughout her art practice, Claus engages Onkwehonwenéha, Indigenous methodology, to highlight ways of understanding and being in relation with the world. Her practice-based research critiques colonial narratives and gives voice to Indigenous histories, teachings, and cosmologies.[2] Claus' tenure-track position is in Frameworks and Interventions in Indigenous Art Practice in the Department of Studio Arts.
Suggested Readings Available at Concordia's Library
Beavis, Lori. In/Visible: Body As Reflective Site. Edited by Natasha S Reid. Translated by Jo-Anne Balcaen. Montréal, QC: Visual Arts Centre, Galerie McClure, 2019. Available Here.
Benesiinaabandan, Scott, et al. Inaabiwin. Oshawa, ON.: Robert McLaughlin Gallery, 2018. Available Here.
Martin, Lee-Ann, et al. Reading the Talk: Michael Belmore, Hannah Claus, Patricia Deadman, Keesic Douglas, Vanessa Dion Fletcher, Melissa General. Oshawa, ON: Robert McLaughlin Gallery, 2014. Available Here
Rice, Ryan, et al. Kwah Í:Ken Tsi Iroquois. Ottawa, ON.: Ottawa Art Gallery, 2008. Available Here.
Juan Ortiz-Apuy
Website: https://juanortiz-apuy.com/
Juan Ortiz-Apuy, born in Costa Rica, has been living and working in Tiohtià:ke/Montreal since 2003. Ortiz-Apuy works primarily in collage and assemblage presented in multimedia installations. His practice draws inspiration from design and art history and focuses largely on consumer goods as subjects. Within his oeuvre, Ortiz-Apuy exploits advertising and media strategies as a tool to navigate consumer grotesque.[3]
Juan Ortiz-Apuy's tenure-track position is in Critical Perspectives on Inclusion in 3D Art.
Suggested Viewing
The Virtual Garden, Juan Ortiz-Apuy
The Virtual Garden is curated and designed by Yasmeen Kanaan, Vitrine Coordinator, Department of Art History, in collaboration with Sarah Piché, EAHR Coordinator. The March 2021 online vitrine exhibition is presented in conjunction with this year's Diversifying Academia Research Residency. The exhibition is available online at artsteps here.
Jaret Vadera
Website: http://jaretvadera.com/
Transdisciplinary artist Jaret Vadera was born in Tkaronto/Toronto, and lives and works between New York, Toronto, and India. Vadera's paintings, prints, photographs, videos, and installations explore how social, technological, and cognitive processes shape and control how we interact with our world. Vadera's research-based practice draws on cognitive science, post/de-colonial theory, science fiction, and Buddhist philosophy.[4]
Vadera's position is in Intersectional, Feminist and/or Decolonial 2D and 4D Image-Making Practices in the Studio Arts department.
Suggested Reading
Many of Jaret Vadera's exhibition catalogues are archived on his website, here.
Annotated Bibliography
Babcock, Joshua. Fountain Mist. Windsor, ON: Artcite Inc., 2018.
This source is an exhibition catalogue for Juan Ortiz-Apuy's 2018 installation titled Fountain Mist at the Owens Art Gallery. The catalogue addresses major themes in Ortiz-Apuy's work, including; consumer grotesque, animism, commodity fetishism, and sympathetic magic. The catalogue includes 6 pages of colour-printed images of the work included in the exhibition.
Bowen, Deanna, and Ian Carr-Harris. Deanna Bowen: Stories to pass on... Chatham, ON: Thames Art Gallery, 2009.
The exhibition catalogue for Stories to pass on… is twelve pages long and includes both text and images of artworks by Deanna Bowen. Bowen's exhibition comprises two bodies of work that arose from her travelling in 2008 between Canada and the United States in a journey to retrace the migration of her ancestors. The works are a response to Bowen's discovery that her family has slave roots in Pine Flats, Alabama, and the racial imperatives that played a role in her family's migration thereafter.
Gaucher, Karine. Beading Now! Montréal, QC: La Guilde, 2019.
This catalogue was published alongside the exhibition Beading Now! A Contemporary Beading Exhibition that brought together 11 unique artists who share a multivalent artistic practice of beadwork. The exhibition features nearly 30 works by Judy Anderson, Catherine Blackburn, Teresa Burrows, Hannah Claus, Ruth Cuthand, Dayna Danger, Sarah Maloney, Audie Murray, Mike Patten, Sylvain Rivard and Nico Williams. The collection brings together intergenerational artists and encourages discourse between Indigenous and non-Indigenous artists. The celebration of beadwork invites discussion around craft and the "traditional" use of the ancestral practice. The catalogue includes explanations by the artists in their mother tongues.
Jacob, Luis. Form Follows Function: Art and Artists in Toronto. Toronto, ON: Art Museum at the University of Toronto in partnership with Black Dog Press, 2020.
With the work of 86 artists produced over 50 years, Luis Jacob considers how artists visualize Toronto. The richly illustrated book accentuates the performative and allegorical procedures that artists tend towards to articulate their sense of space. The myriad of artistic practices fit into four gestures: mapping, modelling, performing, and congregating. Deanna Bowen's work is included in this multi-generational collection of blueprints that describe and navigate the city of Toronto.
Johnson, Naomi, and Erin Sutherland. Hannah Claus. Peterborough, ON: Artspace, 2018.
In 2018 Artspace hosted a series of solo exhibitions featuring the work of Indigenous women accompanied by a publication with writing by an Indigenous woman working in the field of contemporary art. This publication is centred on Hannah Claus' exhibition titled hochelaga rock that highlights the fluidity of Indigenous knowledge and time held against the constraints by Western structures of chronology and record. Claus seeks to express the dislocation in time, space, and understanding between Western and Indigenous world views by interrupting the commemorative stone of Hochelaga Rock on the McGill campus.
Ortiz-Apuy, Juan. The Freedom Fighter Manual. Montréal, QC: Juan Ortiz-Apuy, 2011.
Juan Ortiz-Apuy's artist's book is a glow-in-the-dark edition of The Freedom Fighter Manual, a 17-page document created by the C.I.A. and dropped over Nicaragua in 1983. The manual contains instructions for civil disobedience which ranges from destroying books to a recipe for Molotov cocktails. Ortiz-Apuy's artist's book poignantly recreates this document to speak to the power of language and its ability to create and reinforce cultural situations. The glow-in-the-dark ink simultaneously conceals and exposes language while playing with ideas of hidden meanings, riddles and games.
Avi Alpert, and Rit Premnath, eds. "Dictionary of the Possible." Shifter 22 (2016).
Shifter magazine's 22nd issue is the culmination of a year and a half of public discussions at the New School. Avi Alpert and Rit Premnath, artists, writers, activists, and philosophers, were invited to propose terms and lead discussions. Each discussion consisted of unravelling a keyword that carries a sense of agency and urgency in our present climate. Rather than offering static definitions, the Dictionary of the Possible extends discourse. Each keyword includes a transcribed discussion and a list of questions for readers to engage with further. For their part, Yamini Nayar and Jaret Vadera contribute a discussion around the keyword 'legibility'.
Taubman, Ellen, and David McFadden. Changing Hands: Art Without Reservation 3/Contemporary Native North American Art from the Northeast and Southeast. New York: Museum of Art and Design, 2012.
Changing Hands: Art Without Reservation 3/ Contemporary Native North American Art from the Northeast and Southeast is the third and final exhibition curated by Ellen Taubman and David McFadden that exhibits the work by Native American, First Nations, Métís and Inuit artists from the continental United States, the Pacific Rim, and Canada. Hannah Claus is one of the artists featured in the exhibition and in the 178-page catalogue. The exhibition represents emerging and established artists whose works take inspiration from both cultural traditions and notions of futurity.
Ross, Andrew, ed. The Gulf: High Culture / Hard Labor. New York: OR Books, 2015.
Many satellites of iconic cultural institutions have sprung up on Saadiyat Island, an island off of Abu Dhabi, the United Arab Emirates, such as the Louvre, the Guggenheim, the British Museum and New York University. Those labouring on the sites are migrant workers from poor countries heavily indebted because of recruitment and transit fees and living in substandard labour camps with low pay and a punishing work regime. The Gulf Labor Coalition is a group of artists and writers who have been pressuring Saadiyat's Western cultural brands to ensure worker protections. The Gulf: High Culture / Hard Labor is the product of a year-long project of artists, writers, and activists who have submitted work, a text, or an action. Contextualized by essays about how Gulf Labor has evolved, the book is a chronicle of a campaign for global cultural activism. Jaret Vadera has contributed artwork to the collection.
Vadera, Jaret, et al. jaret vadera: where the ocean meets the sky. Newark, NJ: Project for Empty Space, 2018.
This 58-page hardcover book is the exhibition catalogue for Jaret Vadera's exhibition where the ocean meets the sky. Through transdisciplinary conceptual art, Vadera explores the different spaces that lie just 'beyond'. Where the ocean meets the sky refers to the horizon as an imagined space of possibility beyond language, images, and social constructions. Vadera uses this space to decolonize visual aesthetics with themes of travellers, 'wayfinders', migration, aliens, rude maps, and unreliable narrators.

[1] "Biography, CV," Deanna Bowen, http://www.deannabowen.ca/biography-cv/.
[2] "Bio," Hannah Claus, https://www.hannahclaus.net/bio.
[3] "Juan Ortiz-Apuy: Biography," VOX, http://centrevox.ca/en/artiste/juan-ortiz-apuy/.
[4] "Bio," Jaret Vadera, http://jaretvadera.com/bio.html.