Residency Projects at Bâtiment 7
Open Mic
Open mic is a group writing project, a collaboration between the artist duo grosse soirée and the comedy collective Les Allumettières. Participants will attempt to write instructions about learning how to learn through comedy.
The project will be conducted through two writing workshops and will be situated in a feminist perspective. The final outcome will be a booklet. Participants include Caro Monast, Emna Achour, Yasmeen Gregs, Isabelle Monette, Corinne Beaumier and Joanni Grenier.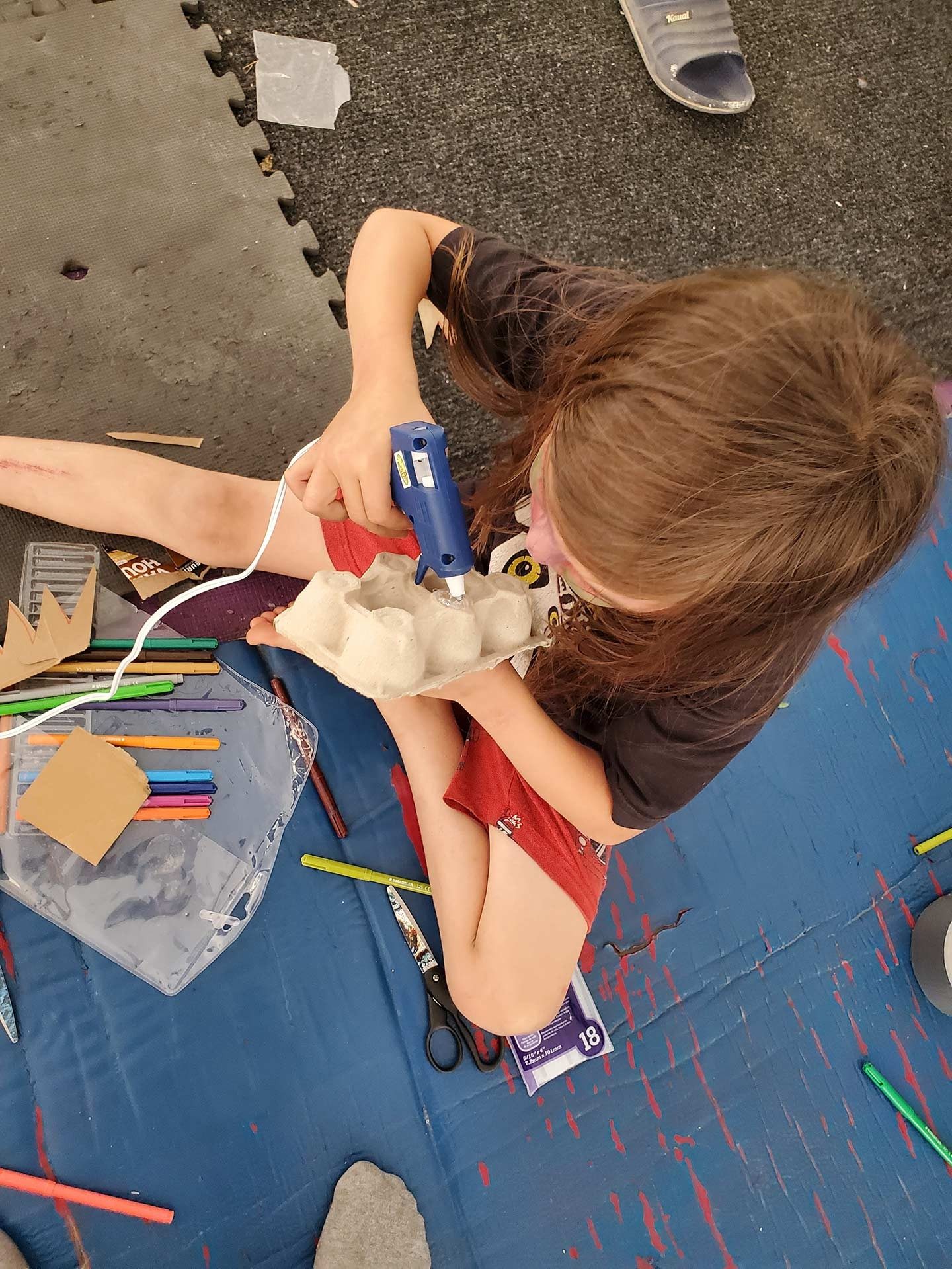 Toys From Trash
Toys from Trash is a community-engagement project by Masha Mariia Bashmakova that addresses systems of waste and material sourcing through the lens of puppets, animate objects and material agency. The project consists of a series of workshops, conducted in partnership with the Press Start youth coop and the Earthbound Futures sci-fi wrestling camp. In these workshops, participants explore playful sustainability as a learning tool for youth to think of nature and eco-conscious practices.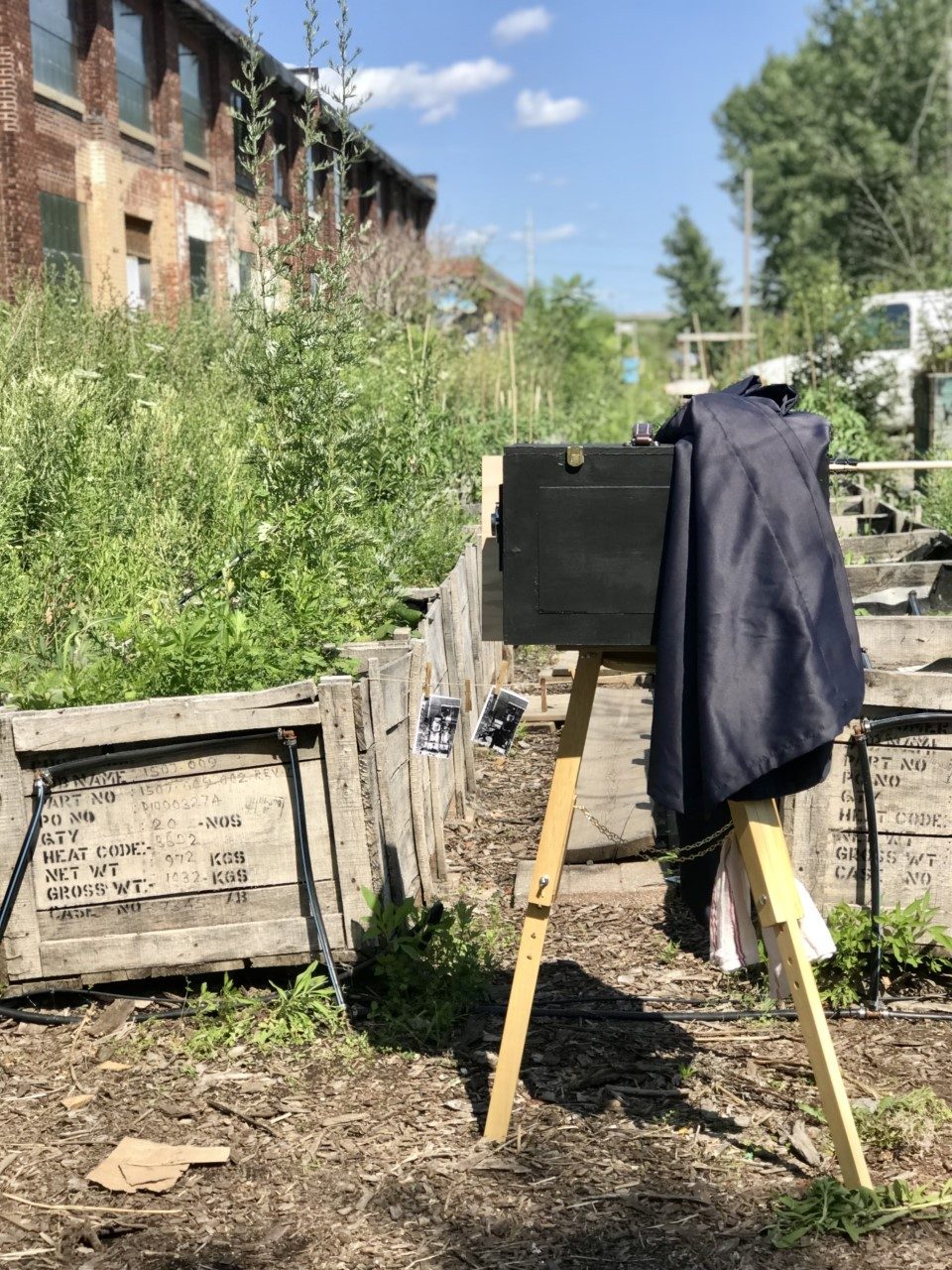 Street Box Camera
Street Box Camera, is a project by Colleen Leonard which consists of a series of photography pop-up sessions around the Pointe-St-Charles neighbourhood. The apparatus used is a camera and a black and white photographic darkroom, all-in-one. In collaboration with Pointe-Saint-Charles Art School and Art Volt, Colleen built her mobile photo studio not just to take a photo, but to create a moment of wonder and magic in public spaces. Passersby are curious about the box, often sharing their own memories and experiences of photography, and these moments of learning and connection are what the project is all about. A Street Box Camera portrait takes about 20 minutes from negative to positive and all participants take home the experience, as well as their black and white portrait!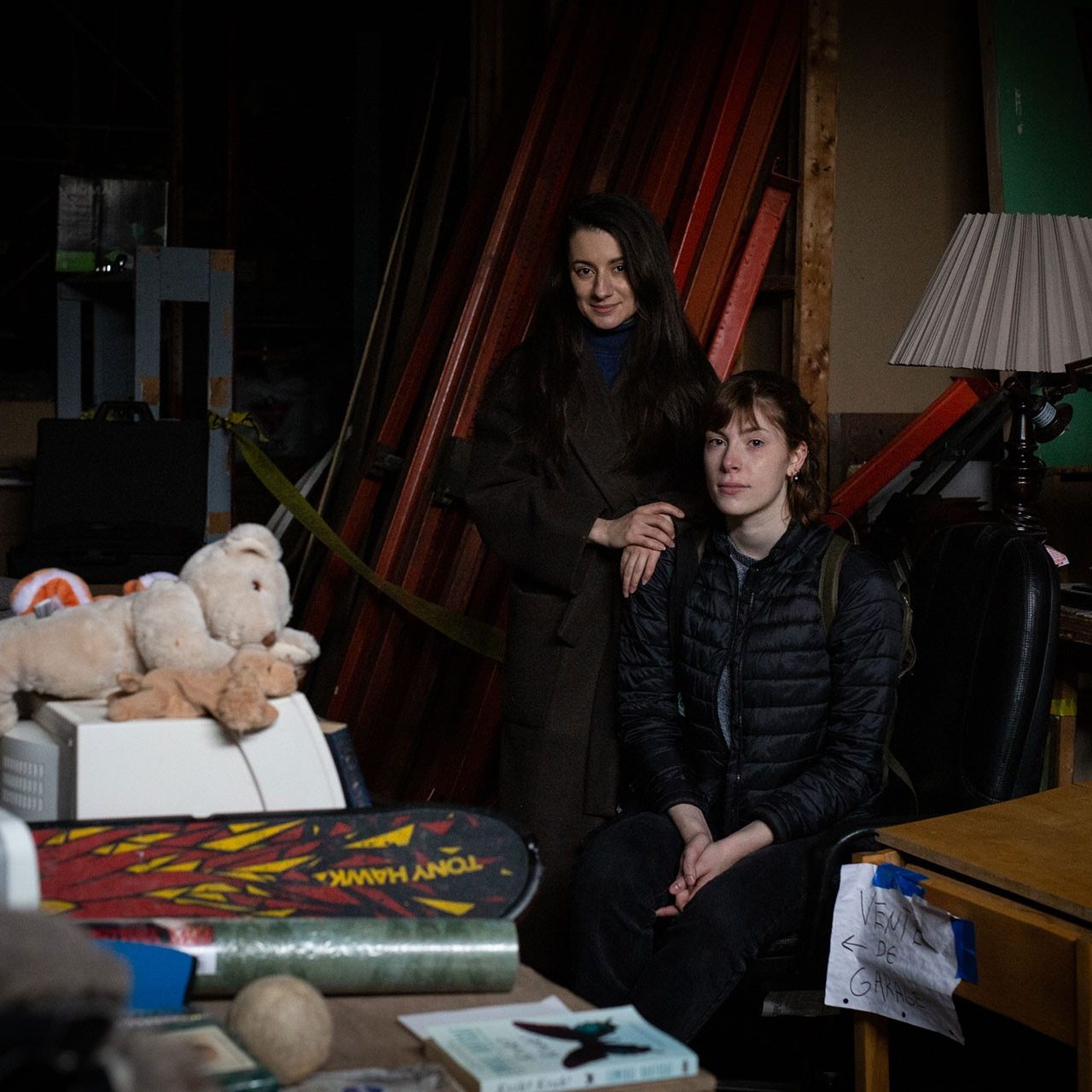 DocuKits
DocuKits, is a project created by Teodora Stefan and Serena Desaulniers and developed through an artist residency with Art Volt and Press start. It consists of a series of free workshops that introduce youth in the Point St Charles area on how to produce their own documentary videos with budget friendly and DIY materials. Facilitating the learning of introductory filmmaking skills such as; lighting setups, video editing and how to produce dollies and tripods with second hand materials. Furthermore, this series of workshops and film screenings will support participants in the development of their own projects, which at the end of the workshops, will be screened. By using cellphones to record footage, and loaning out laptops to participants, DocuKits aims to make the entry into video production more accessible, introducing filmmaking skills to those who may not have had prior access to such materials and courses.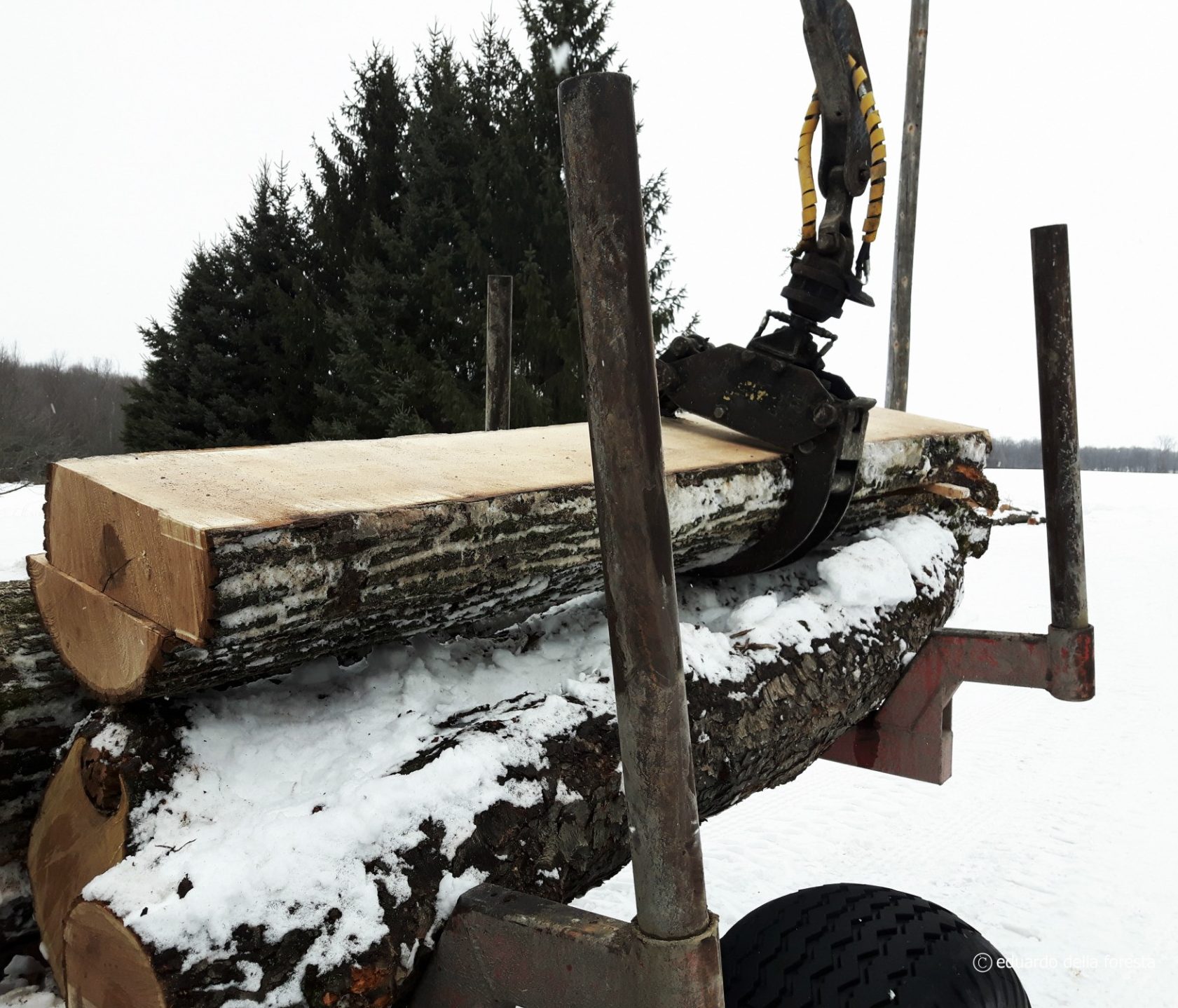 Negation and Carving Thought
Eduardo Della Foresta and Atelier Mobile Montreal (AMM), facilitated carving workshops at Bâtiment 7. AMM is a mobile atelier which provides tools and supplies for those who are excluded from the cultural exchange due to socio-economic factors. By working with under resourced communities AMM offers a pragmatic approach to making and sharing that dismantles sustained social isolation. In that regard, studies have shown that isolation and social exclusion have serious repercussions on physical and mental health and mortality rates.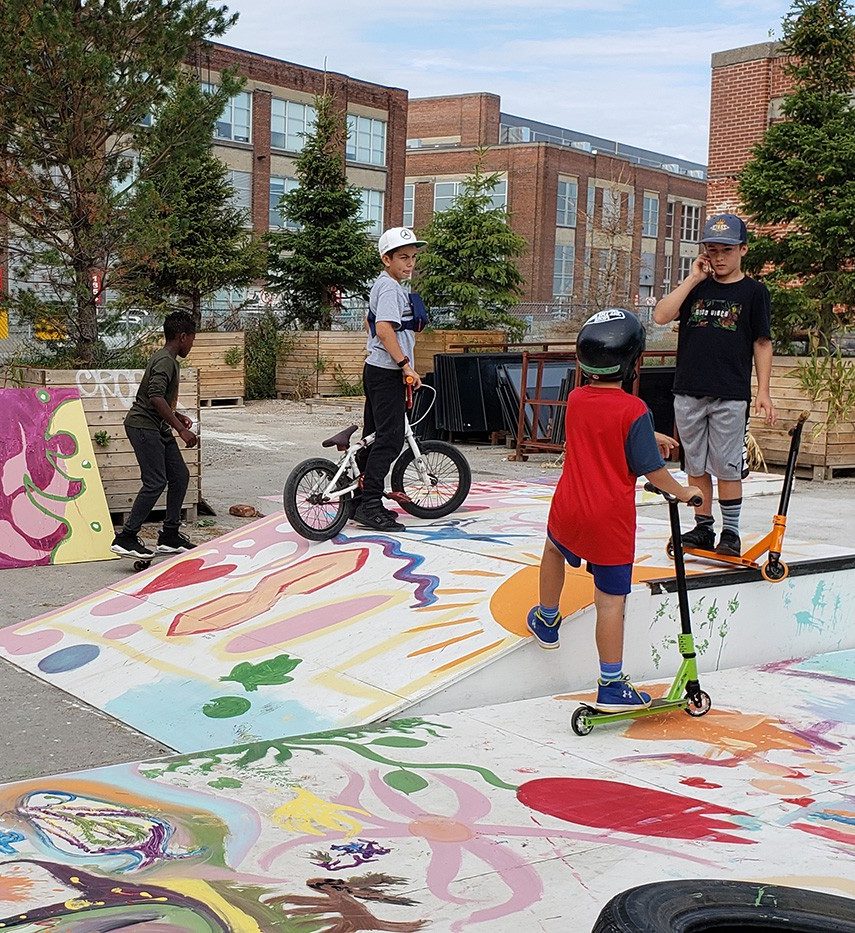 Adventure Skateground and Walter Moodie
Skateboarding Meetups
Adventure Skateground transformed a scrap materials yard into an interactive, educational art installation focusing on community values, safe-space maintenance, and abolishing male-dominated norms within skateboarding culture. The group used the Bâtiment 7 space in the summer and fall of 2019 to conduct specialized events offering lessons to beginners (beginner's night), creating a safe zone for LGBTQ2+ communities (queer night), and open sessions where anyone can come interact with the space (free skate).
Each event was all ages and open to all abilities. Adventure Skateground was able to provide skateboards, protective equipment, lessons and encouragement. The basis of the project was to create community ties and abolish exclusionary norms that surround skateboard culture.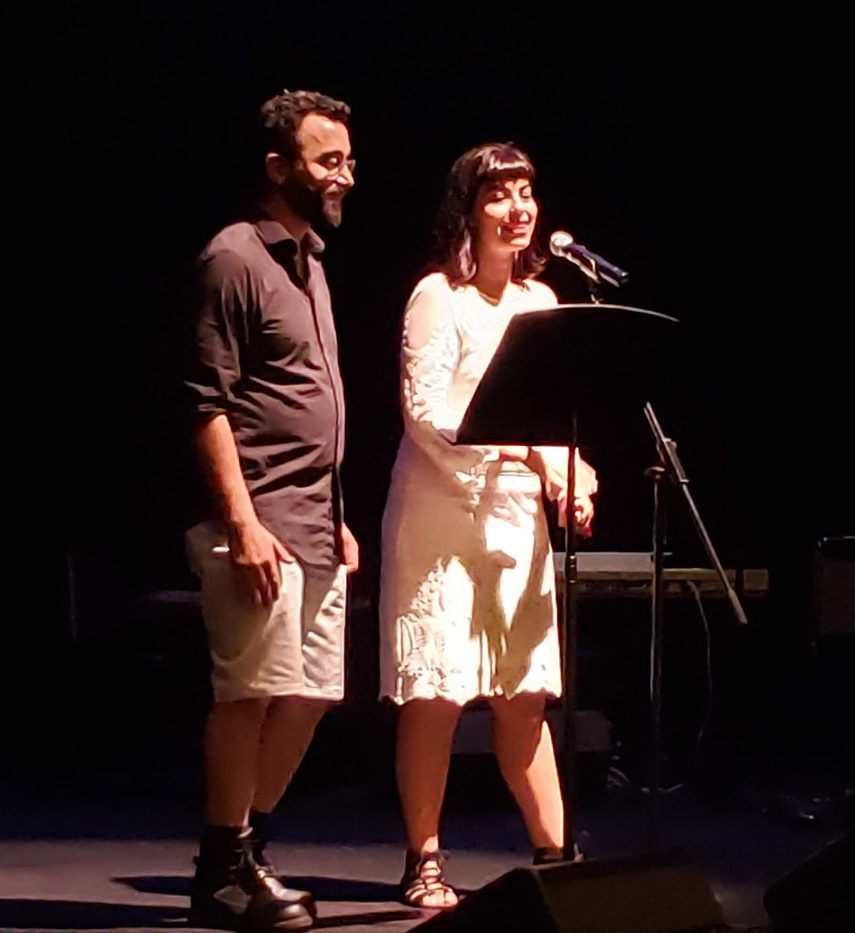 Abjad Howse Collective and Emma Haraké
I Thought I Was White
The Abjad Howse collective The Abjad Howse collective was initiated in January 2019 by a number of Arab artists from different disciplines, among which four are Concordia students and alumni. Abjad Howse is a dynamic Arabophone artist collective that advocates and supports the planning, development, creation, presentation and promotion of intercultural and multidisciplinary arts for a variety of audiences. It aims to further an awareness of Arab arts, culture and promote artistic education and development for all.
Through its public activities, Abjad Howse creates a safe and supportive space for production, growth and exchange of Canadian and Arab cultural ideas. To that end, Abjad Howse programming provides a haven for Arab talent and artists in Canada who benefit from these spaces in order to find their voice and engage with their communities towards well-being and social justice.