Notable Concordian
Guido Molinari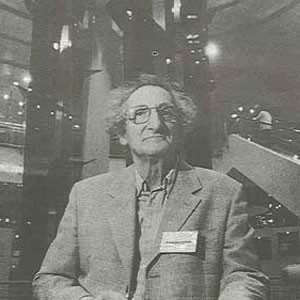 Awards & Distinctions
Great Concordian
Enfant terrible of Canadian abstract painting
Guido Molinari, LLD 04, a towering figure of the Canadian abstract art scene, began painting in his early teens. Often described as a self-taught artist, he did attend courses at Montreal's École des Beaux-arts before eschewing formal training to work under the guidance of Marian Dale Scott at the School of the Museum of Fine Arts.
A 1951 encounter with members of the Automatiste movement helped Molinari situate himself within a post-Refus global Quebec. By the end of the decade, he had held his first solo show, exhibited his work in New York, founded the Galerie L'Actuelle and helped create the Non-Figurative Artists Association.
Molinari then went on to win the Montreal Museum of Fine Arts' Jessie Dow Award (1962), the Royal Canadian Academy of the Arts Award (1965), the Guggenheim Foundation Scholarship (1967), the David E. Bright Foundation Award (1968) and the Prix Paul-Émile Borduas (1980).
An artist of international renown, he was made an Officer of the Order of Canada in 1971. By then, he had already begun teaching at Sir George Williams University, one of Concordia's founding institutions. Molinari had acquired 27 years of service as a part-time instructor by the time he retired in 1997.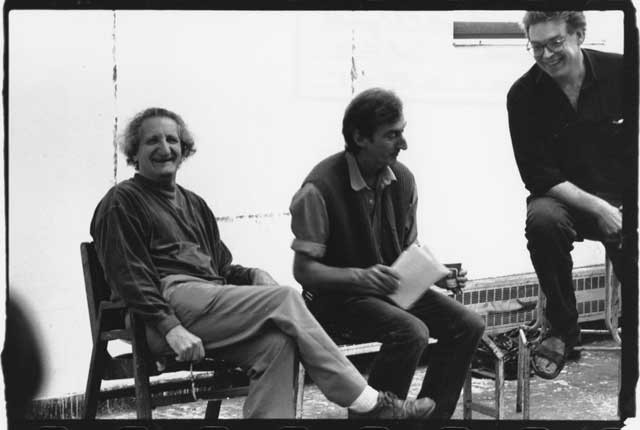 Guido Molinari entertains Concordia Fine Arts students in 1995. | Photo: Records Management and Archives Department.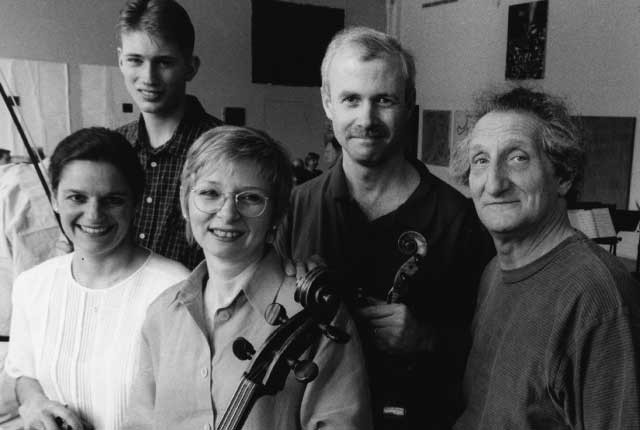 Guido Molinari, "the artist as patron," poses with the Quatuor Molinari. | Photo: Records Management and Archives Department.
His work at Concordia University "allowed him to work free from the dictates and voracious appetite of the art market," he said in a 1995 interview for The Gazette, following the launch of a major retrospective at the Musée d'art contemporain de Montréal.
Molinari's work has been exhibited and collected nationally and internationally and can be found in the National Gallery of Canada and New York's Museum of Modern Art.
Molinari died in 2004. The achievements of this enfant terrible of Canadian abstract painting were recognized that year with a posthumous honorary doctorate.
"This remarkably giving man, this vibrant and entertaining teacher, was one of the original members of the small group of artists who were the foundation of our Faculty of Fine Arts," said Concordia Professor Christopher Jackson.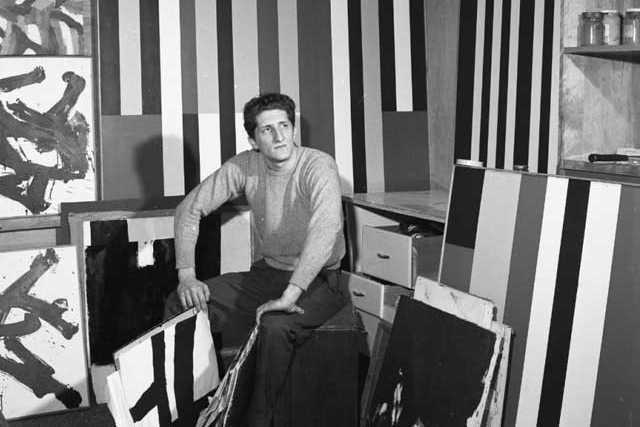 Guido Molinari in his studio in the early 1960s. | Photo: Paul-Henri Talbot. (Archives La Presse.)
More Great Concordians