17 Rooms exercise engages the Concordia community with the UN Sustainable Development Goals
Each session will focus on a separate goal, identifying priorities and actionable ideas for the university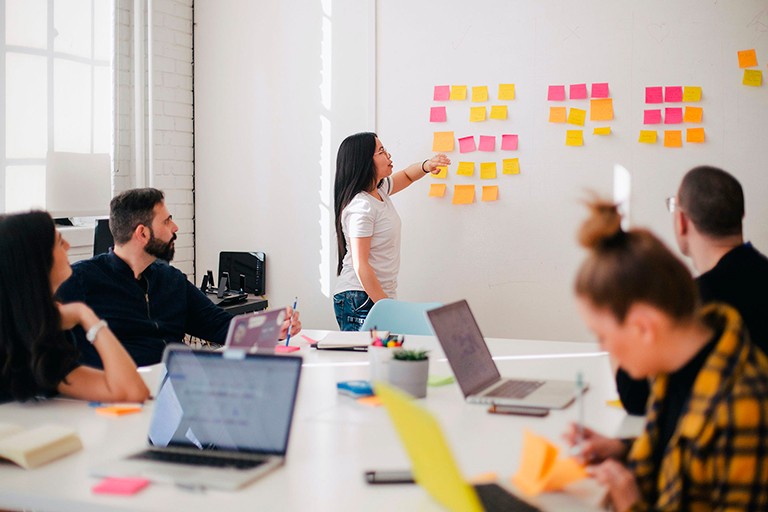 Last fall, amid global calls to "build back better" in response to the COVID-19 pandemic, Concordia President Graham Carr committed the university to joining the worldwide Decade of Action to achieve the UN Sustainable Development Goals (SDGs) by 2030.
The university's upcoming 17 Rooms exercise is the next step in determining how to activate this commitment.
This exercise will feature stocktaking and brainstorming sessions around each of the 17 SDGs. Each room will bring together 12 to 15 invited faculty, students and staff to participate in a semi-structured conversation about how Concordia can have more impact and be more effective as a contributor to a more sustainable future.
There will be one 17 Rooms session per week from mid-January through May. The meetings will be held in person at Concordia's 4TH SPACE, as long as health regulations permit.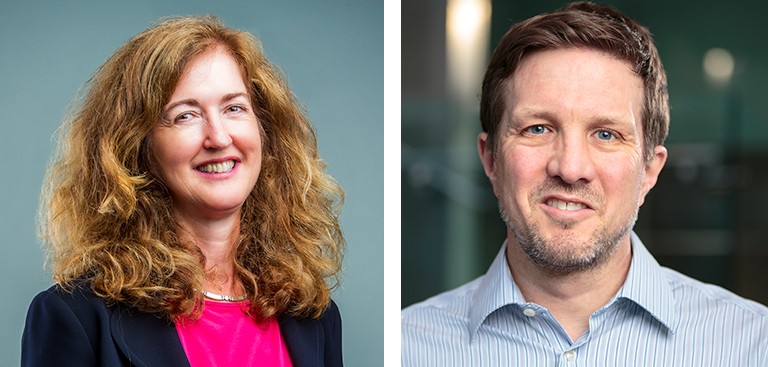 17 Rooms co-facilitators Monica Mulrennan and Jason Ens.
"17 Rooms is about trying to break down the SDGs, which lay out a very large and complex action plan for the world to achieve sustainable development, into more manageable, bite-sized conversations," explains 17 Rooms co-facilitator Jason Ens, executive director of academic policy, planning and strategic initiatives in Concordia's Office of the Provost and VP, Academic.
"The exercise creates space for people with shared interests to think about potential ways their work might become more complementary, how they might develop greater synergies and how we can build on existing work around a particular issue."
Rather than launch a slew of new initiatives, Ens says, "The conversations will be an opportunity for people to ask, Where do we have strengths and opportunities? How might we go further together? How can we align better?"
As an example, one conversation will address SDG 1 – No Poverty. "First, we have to figure out what's happening here around poverty, who's doing research, what are student groups doing, what are we doing in terms of providing supports through existing programs and offices," he explains.
"That will set the table for us to think about what we might aspire to do together, with members of our internal community and with other partners, to advance the work of addressing poverty, whether that's in our local university community, in our larger Montreal community or in Canada and around the world."
Ens's fellow 17 Rooms co-facilitator is Monica Mulrennan, associate vice-president of research, development and outreach, in the Office of the Vice-President, Research and Graduate Studies and professor in the Department of Geography, Planning and Environment. They head the 11-member planning team comprised of university faculty, staff and students.
"The 17 Rooms exercise holds particular value for Concordia because it builds on our existing commitments to a more just, sustainable and inclusive world," Mulrennan says.
"At the same time it offers a novel approach that allows us to take targeted action on ideas that are 'big enough to matter and small enough to get done' within a 12–18-month timeframe.
"My hope is that the exercise will stimulate new ideas, connections and collaborations that will result in practical outcomes in the near term. Also, that it will galvanize a shared collective vision for how Concordia can contribute to action to shape a better world."
She adds that the exercise will be flexible and adaptive while following a consistent format and design to ensure the most is made of these brainstorming opportunities.
"My role as co-facilitator will be to offer initial guidance for the conversation, to ensure exchanges are inclusive and respectful, and to support connections and learning," Mulrennan says.
Ens points out that the 17 Rooms exercise is just a starting point.
"What I'd love to see come out of this process is a small set of what I would call institutional impact initiatives, things that we as a whole institution can try to make a difference on — not just as researchers, not just as students, not just as staff, but something the whole of the institution can really lean into."

Anyone interested in participating in a 17 Rooms conversation around one or more SDG should complete the 17 Rooms Inquiry online.
Learn more about Concordia's Sustainable Development Goals.
Watch the recording of Concordia's November 29 virtual launch of its Sustainable Development Goals efforts.
---