Microscopy resources
The microscopy facility at the Centre for NanoScience Research (CeNSR) offers scanning probe microscopy and electron microscopy resources.
We deliver microscopy imaging services and training on advanced microscopes with demonstrated resolution on the order of fractions of a nanometer.
As a shared multi-user facility, CeNSR provides open access to the research infrastructure and expertise in microscopy to a wide range of users from Concordia university, other universities, and research centers, as well as to researchers from industry sectors at an affordable cost.
At the CeNSR, you can obtain the highest possible quality data using the highly developed, high-resolution Atomic Force Microscopy (AFM), Scanning Electron Microscope (SEM), and Scanning Transmission Electron Microscope (STEM).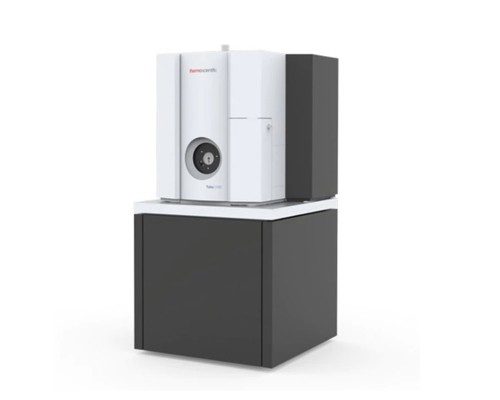 Talos™ L120C (Scanning) Transmission Electron Microscope (STEM) for Materials Science with integrated EDS detector
This is a 20-120 kV (scanning) transmission electron microscope (STEM) uniquely designed for performance and productivity across a wide range of samples and applications, including inorganic and organic nanomaterials as well as biological samples, both at ambient and cryogenic temperatures.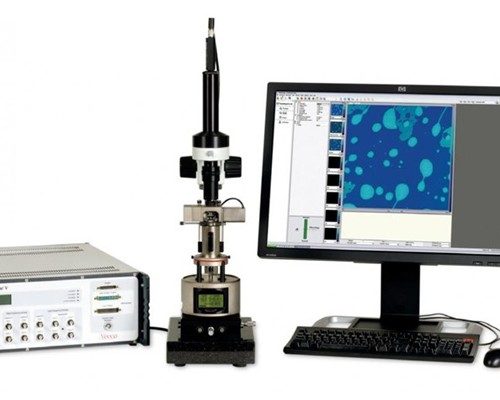 Atomic Force Microscopy – Multimode 8HR with NanoScope
The MultiMode AFM/STM has been designed to take the fullest advantage of PeakForce Tapping technology, providing faster PeakForce Tapping imaging in the air compared to most conventional AFMs, with no loss of performance. Also, the Scanning Tunneling Microscopy (STM) measures the topography of surface electronic states. STM can be typically performed on conductive and semiconductive surfaces. Common applications consist of atomic resolution imaging, scanning Electrochemical Potential Microscopy (SECPM), and low current imaging of less conductive samples.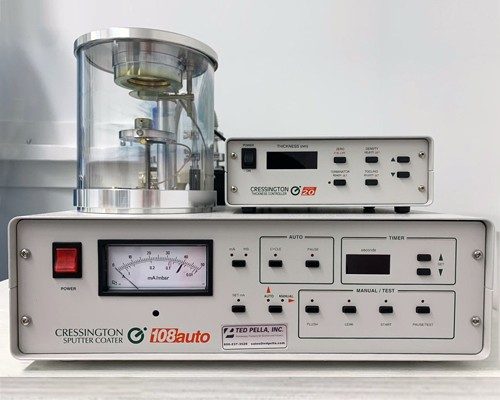 Cressington, 108 auto/SE Automatic Sputter Coater with Gold target, coupled with high-resolution thickness controller system
The sputter coater is used to apply an ultra-thin coating of electrically conducting metal such as gold (Au) onto a non-conducting or poorly conducting sample for standard SEM/ EDX applications.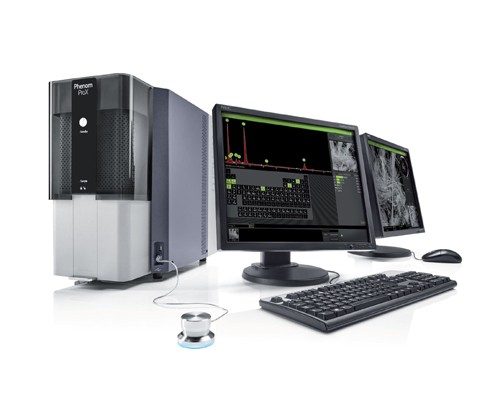 Phenom ProX SEM with EDS capability
This instrument offers super-fast, high-resolution imaging in addition to integrated energy-dispersive X-ray diffraction (EDS) detector for robust, easy-to-use, rapid elemental analysis.