The Centre for NanoScience Research engages in multiple areas of nanotechnology research. The unique confluence of chemists, biochemists and physicists produces a rich interchange of ideas especially at the biochemical frontier.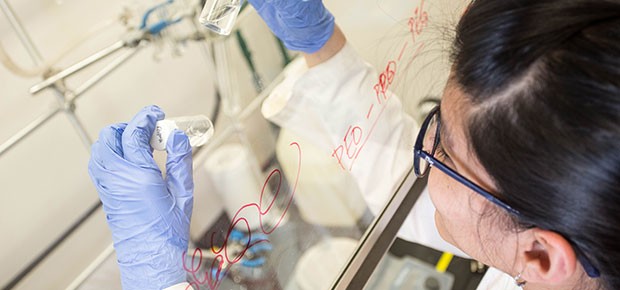 Our main strengths lie in surface modification for nanopatterning and biosensors, design and evaluation of self-assembled hierarchical nanostructures, developing nanomaterials for biological and environmental separations, novel non-linear optical and opto-materials and novel devices utilizing natural energy conversion processes.
Our mission
The Centre for NanoScience Research comprises faculty members from the Department of Chemistry and Biochemistry and the Department of Physics and seeks to foster and promote interdisciplinary research collaborations amongst the members.
Through a system of open access between members' laboratories and utilizing research support personnel the group aims to facilitate the learning, application and development of new experimental techniques for the creation and study of nanoscale properties and structure.
The group also educates highly qualified personnel at all levels in the theory and practice of modern, state-of-the-art nanoscience.