Not so long ago, gambling was almost exclusive to casinos, a few bars, or basements for a friendly round of poker. Through the emergence of an online world and new forms of technology, the nature of gambling has transformed over time and its availability has infinitely increased. The merging of respective principles of video games and gambling has yielded a new generation of hybrid games – "gamified gambling" or "gamblified video games" – distributed online and blurring the lines between what constitutes gaming versus gambling.
The HERMES research team proposes a program that aims to examine emerging hybrid gambling forms, and their impact on the everyday life of individuals and communities. Since 2012, our team has comprised university researchers and clinicians specialized in the field of addiction studies who aim to develop scientific projects while integrating the specific needs of clinical settings.
The HERMES team's mission is to:
Generate a body of scientific knowledge regarding the reality of digital gambling that is useful to both researchers and clinicians;

Develop intervention tools for and with clinicians.
The HERMES team will attempt to achieve the following goals:
Describe and explain the nature, structure, and function of online gambling, including traditional gambling (gambling and video games) and hybrid games;

Analyze the changing social, economic, and regulatory context in which these games emerge;

Develop strategies, practises, and intervention tools for prevention and treatment.
| Name | Affiliation |
| --- | --- |
| Maude Bonenfant | Université du Québec à Montréal, Canada |
| Ingo Fiedler | University of Hamburg, Germany Concordia University, Canada |
| Aphra Kerr | Maynooth University, Ireland |
| Yasser Khazaal | Université de Lausanne and Hôpital de Genève, Switzerland |
| Lucia Romo | Université Paris Ouest Nanterre, France |
| RISQ – Groupe recherche et intervention sur les substances psychoactives | Université du Québec à Trois-Rivières, Canada |
| William Spencer Murch | Concordia University, Canada |
| TAG - Technoculture, Art and Games | Concordia University, Canada |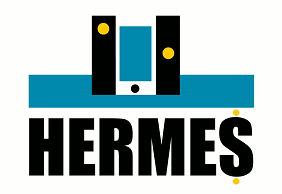 Contact
HERMES team
Tel.: 514-848-2424 ext. 5398 Email: hermes@concordia.ca Address: 2070 Mackay, 3rd floor, Montréal, QC, H3G 2J1