Not so long ago, gambling was almost exclusive to casinos, a few bars, or basements for a friendly round of poker. Through the emergence of an online world and new forms of technology, the nature of gambling has transformed over time and its availability has infinitely increased. The merging of respective principles of video games and gambling has yielded a new generation of hybrid games – "gamified gambling" or "gamblified video games" – distributed online and blurring the lines between what constitutes gaming versus gambling.
The HERMES research team proposes a program that aims to examine emerging hybrid gambling forms, and their impact on the everyday life of individuals and communities. Since 2012, our team has comprised university researchers and clinicians specialized in the field of addiction studies who aim to develop scientific projects while integrating the specific needs of clinical settings.
The HERMES team's mission is to:
1) Generate a body of scientific knowledge regarding the reality of digital gambling that is useful to both researchers and clinicians;
2) Develop intervention tools for prevention and treatment.
The HERMES team will attempt to achieve the following goals:
1) Describe and explain the nature, structure, and function of online gambling, including traditional gambling (gambling and video games) and new hybrid games;
2) Develop explanatory models of online gambling habits in everyday life – from recreational gambling participation to problematic and excessive gambling patterns – as well as the causes and consequences of these behaviors;
3) Study online gambling in relation to new mobile technologies and the way players relate to the broader digital time and space.
Our research program follows four guiding principles:
Adopting a co-construction approach between clinical work and research to enable the triangulation of data to better understand this new generation of games, and orient actions and regulations.
Adopting a global and multi-level approach that takes into account factors related to the gambling activity, the gambler, and their socio-cultural environment.
Adopting an integrative conceptualization of emerging games, the Internet, and the new technologies to adequately account for the interactive nature of games and the complexity of the massive ("big") data they generate.
The implementation of international collaborations to better understand this novel phenomenon and to contrast data collected from multiple settings and contexts.
| Name | Affiliation |
| --- | --- |
| Joël Billieux | Université Catholique de Louvain, Belgium |
| Nadine Blanchette-Martin | CISSS de Chaudière-Appalaches, Canada |
| Jean-Michel Costes | Observatoire des jeux, France |
| Ingo Fiedler | University of Hamburg, Germany, Concordia University, Canada |
| Yasser Khazaal | Université de Lausanne et Hôpital de Genève, Switzerland |
| Bruno Rocher | CH de Nantes, France |
| Lucia Romo | Université Paris Ouest Nanterre, France |
| Bart Simon | TAG, Concordia University, Canada |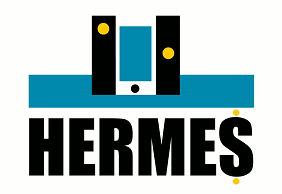 Contact
HERMES team
Tel.: 514-848-2424 ext. 5398 Email: hermes@concordia.ca Address: 2070 Mackay, 3rd floor, Montréal, QC, H3G 2J1