Conferences & lectures
Lunch & Learn: A Gesture of Hospitality for Asylum Seekers
An Analysis of Mobilization Actions by the Collective "Bridges not Borders" at Roxham Road
---
DATE & TIME
Thursday, November 18, 2021
12 p.m. – 1 p.m.
SPEAKER(S)
Dr. Chedly Belkhodja, Cassandre Gratton
---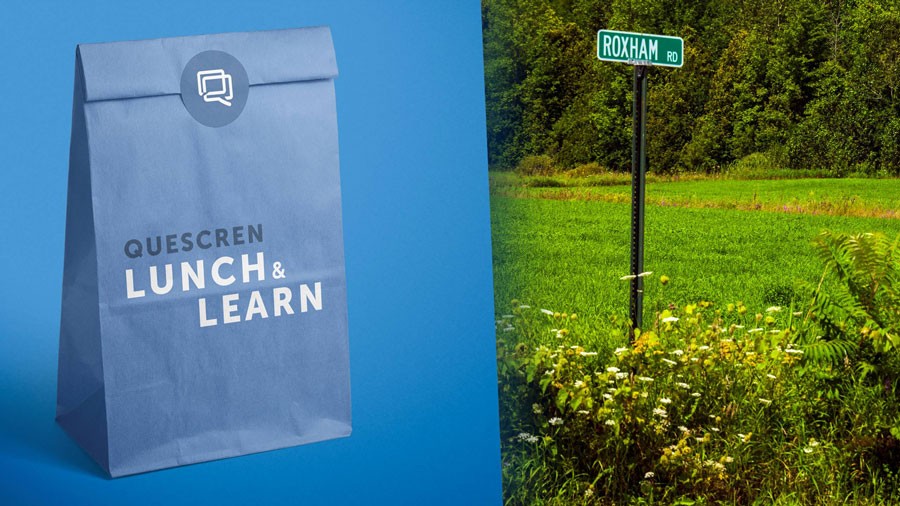 About the event
Speakers:
Chedly Belkhodja, Professor, School of Community and Public Affairs, Concordia University
Cassandre Gratton, MA student, Political Science, Concordia University
Format: Presentation followed by a Q&A period
Where: Online, via Zoom (Note: the Zoom link will be e-mailed to people who register)
Language: English, with simultaneous translation in French
This presentation focuses on research on the mobilization of a collective created by citizens, Bridges not Borders (B&B), which has been working to defend the asylum seekers who cross the Canada-U.S. border "irregularly" since 2017. The case of B&B contributes to the literature on borders by bringing a perspective interested in the dynamics and mobilizations of citizens coming to the help of vulnerable persons across border crossings. Based on content analyses and semi-structured interviews, this case study allows us to present a "bottom up" form of action, led by citizens mobilized by migration issues, which we define under the theme of hospitality.
Bridges not Borders is grounded in a setting and historical context of community engagement in the Montérégie region of Quebec. Most of the collective's members have been engaged in other causes around social justice and environment issues. Bridges not Borders operates in English and French.
This event was made possible through the financial support of the Secrétariat aux relations avec les Québécois d'expression anglaise,
QUESCREN also receives funding from the Department of Canadian Heritage, the Canadian Institute for Research on Linguistic Minorities and Concordia University.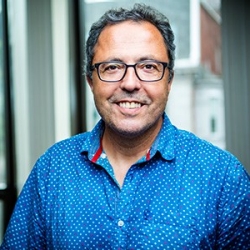 About the speakers
Chedly Belkhodja is professor at the School of Community and Public Affairs at Concordia University and a co-director of QUESCREN. He holds a BA (1988) in Political Science from l'Université de Moncton and an MSc (1990) in Political Science from l'Université de Montréal. He completed his Diplôme d'études approfondies (1991) and his PhD (1996) in Political Science at l'Université de Montesquieu (Bordeaux, France). His research focuses on immigration policies and mobility of migrants in the case of less common destinations. He is also interested in the processes of integration and inclusion.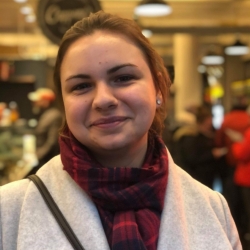 Cassandre Gratton is a second-year political science MA student at Concordia University. She has worked in both the academic and community sectors, and seeks to conduct research that is grounded in an open, multidisciplinary approach. Her research interests include immigration, public policy and political communication.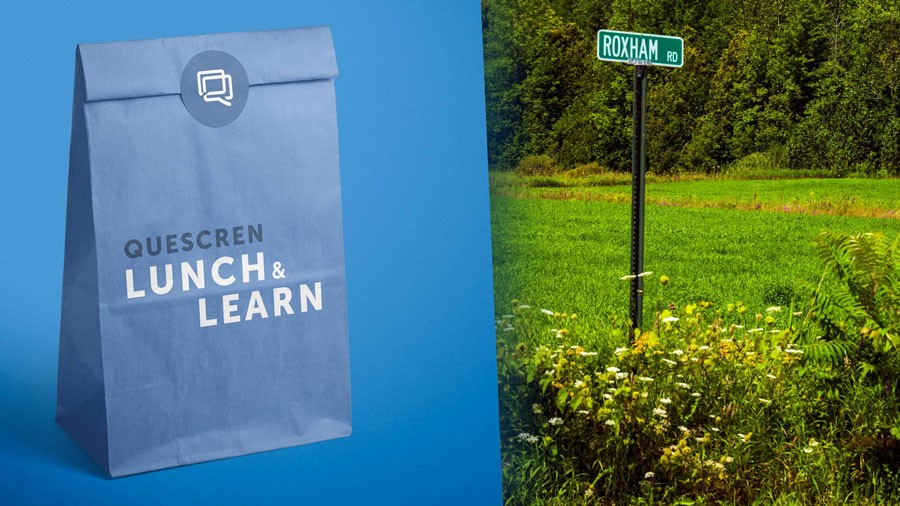 Dîner-causerie : Un geste d'hospitalité aux demandeurs d'asile. Une analyse de la mobilisation du collectif Bridges not Borders au chemin Roxham
Conférencier.ère.s :
Chedly Belkhodja, professeur titulaire, École des affaires publiques et communautaires, Université Concordia
Cassandre Gratton, étudiante au 2e cycle, Sciences politiques, Université Concordia
Format : Présentation suivie d'une période de questions et réponses
Où : en ligne, par Zoom (Note : le lien sera envoyé à ceux et celles qui se seront inscrit.e.s)
Langue de l'événement : Anglais, avec traduction simultanée en français
Cet événement présentera des travaux de recherche sur la mobilisation d'un collectif de citoyens, « Bridges not Borders » (B&B), qui s'est porté à la défense des demandeurs d'asile qui ont traversé de façon irrégulière la frontière canado-américaine au chemin Roxham (Québec) depuis 2017. Le cas de B&B contribue à la littérature sur les frontières en y apportant une perspective qui s'intéresse aux dynamiques et mobilisations citoyennes venant en aide aux personnes vulnérables le long de passages frontaliers. À partir d'une analyse de contenu et d'entretiens semi-dirigés, nous présentons une action « par le bas », menée par des citoyens et citoyennes mobilisés par les enjeux migratoires, que nous définissons par le thème de l'hospitalité.
« Bridges not Borders » s'appuie sur un fondement et un contexte historique d'engagement communautaire dans la région de Montérégie au Québec. La plupart de ses membres ont été engagé.e.s dans d'autres causes reliées à la justice sociale et des enjeux environnementaux. Le travail de « Bridges not Borders » se déroule en anglais et en français.
Cet événement a été rendu possible grâce à l'appui financier du Secrétariat aux relations avec les Québécois d'expression anglaise.
QUESCREN reçoit aussi du financement du ministère du Patrimoine canadien et de l'Institut canadien de recherche sur les minorités linguistiques et l'Université Concordia.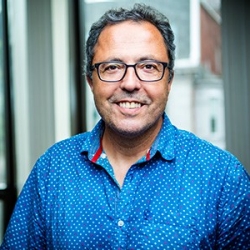 À propos des conférencier.ère.s
Chedly Belkhodja est professeur à l'École des affaires publiques et communautaires ainsi que co-directeur de QUESCREN. Il détient un doctorat nouveau régime en science politique de l'Université de Bordeaux-Montesquieu (1996) et une maîtrise en science politique de l'Université de Montréal (1991). Ses recherches portent sur les questions de l'immigration dans les régions de faible immigration et sur les discours et représentations de la diversité culturelle, religieuse et ethnique. En parallèle, il a réalisé deux films produits par l'Office national du film du Canada, soit Tableaux d'un voyage imaginaire en 2001 avec le cinéaste Jean Chabot et Au bout du fil en 2006.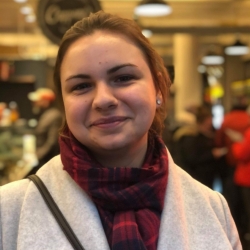 Cassandre Gratton est étudiante au deuxième cycle en sciences politiques à l'Université Concordia. Elle a travaillé dans les secteurs universitaire et communautaire et mène des recherches fondées sur une approche ouverte et multidisciplinaire. Ses champs d'intérêt de recherche sont l'immigration, les politiques publiques et la communication politique.
---