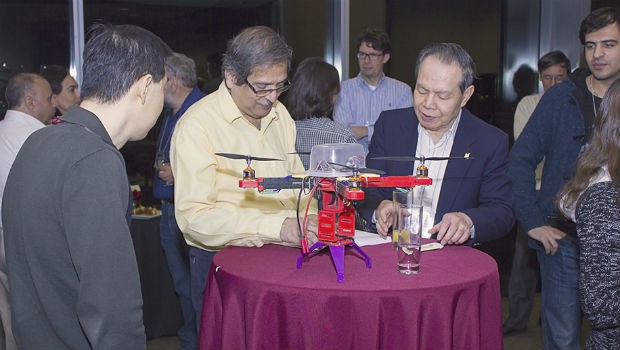 IAPR TC3 - ANNPR 2014 conference (from left): Masters student Ellison Chan, Dr. Sudhir Mudur (Chair of CS&SE), Dr. C.Y. Suen (CENPARMI).
The 6th IAPR TC3 International Workshop on Artificial Neural Networks in Pattern Recognition
The workshop took place at Concordia University, in Montreal, October 6-8, 2014.
ANNPR 2014 invited papers that presented original research in neural networks, machine learning and pattern recognition focusing on both theoretical and applied aspects. All accepted papers were published by Springer in the Lecture Notes in Artificial Intelligence series.
ANNPR 2014 follows the success of the ANNPR workshops of:

2012 (Trento)
2010 (Cairo)
2008 (Paris)
2006 (Ulm)
2003 (Florence)