In 1970 the Day Students' Association purchased a building at Crescent and de Maisonneuve (where Newtown presently stands).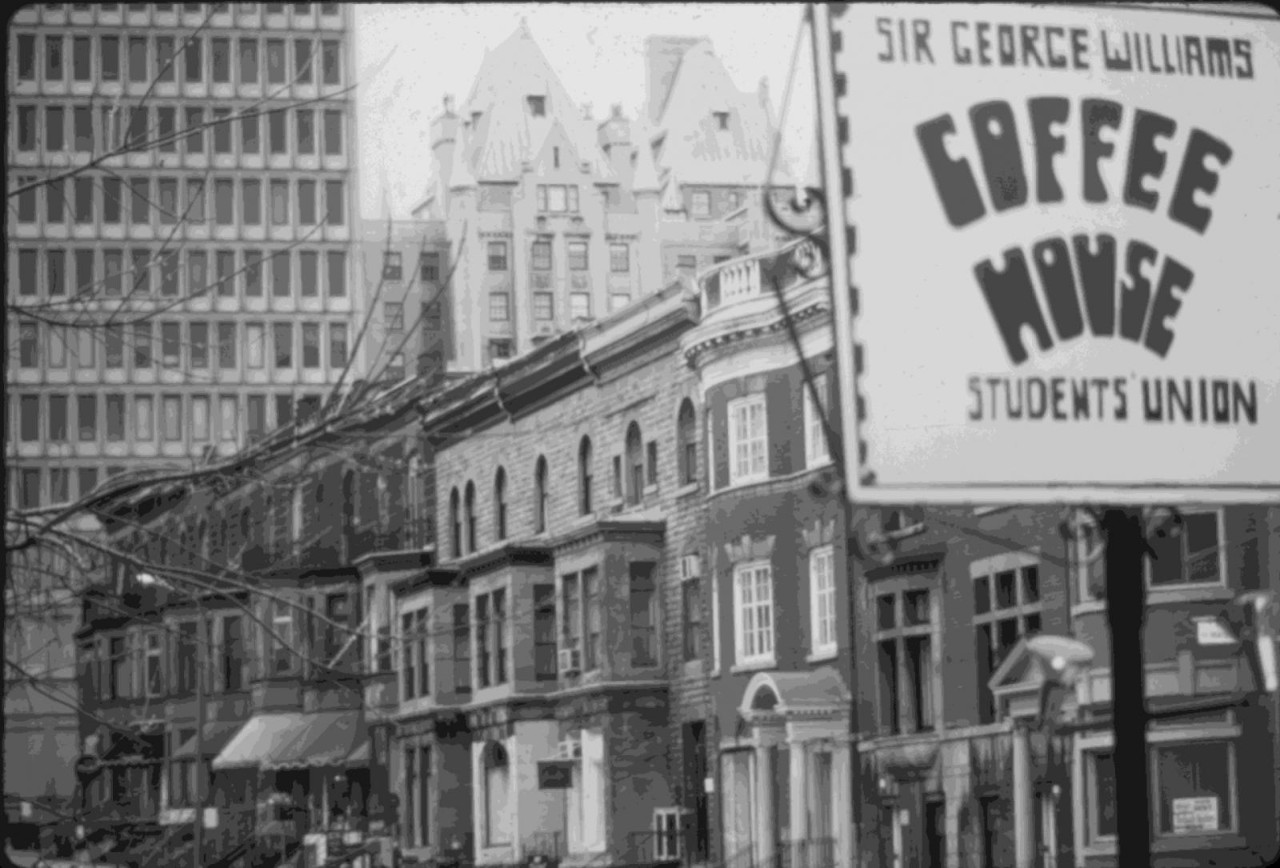 The sign of the short-lived SGW Student Union Coffee House (where Newtown presently stands) at the south-west corner of Crescent and de Maisonneuve, with a view of Crescent looking north, ca 1970. I135-03-189
As early as 1955 SGW students wanted a separate student union. Finally in 1966 the day students voted a special levy to finance a student union building. The Union had lounges and a basement coffee house (later named Karma Coffee House), and programming eventually included films, theatre, and games tournaments. By 1974 the Union had a $50,000 deficit. It closed and the building was sold. In 1975, the student association donated $673,000 from its student union funds to the University's capital campaign, in exchange for a student centre on the downtown campus. Reggie's student Pub opened on the seventh floor of the Hall Building in 1977, named by students for the fun-loving and flamboyant Reggie Parry, Maintenance Supervisor for the SGW campus from 1964 until his retirement in 1979. In June 1988, there was a formal agreement that Concordia would use this money to build a student-run centre on the Hall Building mezzanine. In 1994 the newly-constructed Reggie's and a student-owned café opened on the mezzanine, taking space previously occupied by the Bookstore and the Art Gallery, both of which had moved across the street to the new McConnell Building.