August 26, 2015
Concordia professor Stephanie Bolster deconstructs Dismaland, Banksy's controversial new art project.
---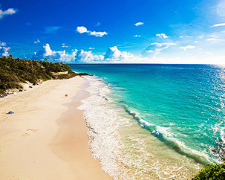 August 27, 2015
Suffering from sandy feet and beach-towel brain? These 5 activities can ease the transition to academic life
Have a news story to share?
Write to us and we'll help you promote it. Submit your story.
Concordia University Magazine
Published three times a year and sent to all alumni and friends of Concordia University worldwide.
Academic Plan: 2012-2016
The Academic Plan 2012-2016 is a detailed roadmap that will lead us toward a future of continuous academic success.