As its popular evening educational program grew, the Montreal YMCA needed larger and better facilities. The Y moved from the old city center on Victoria Square to Montreal's emerging downtown commercial center.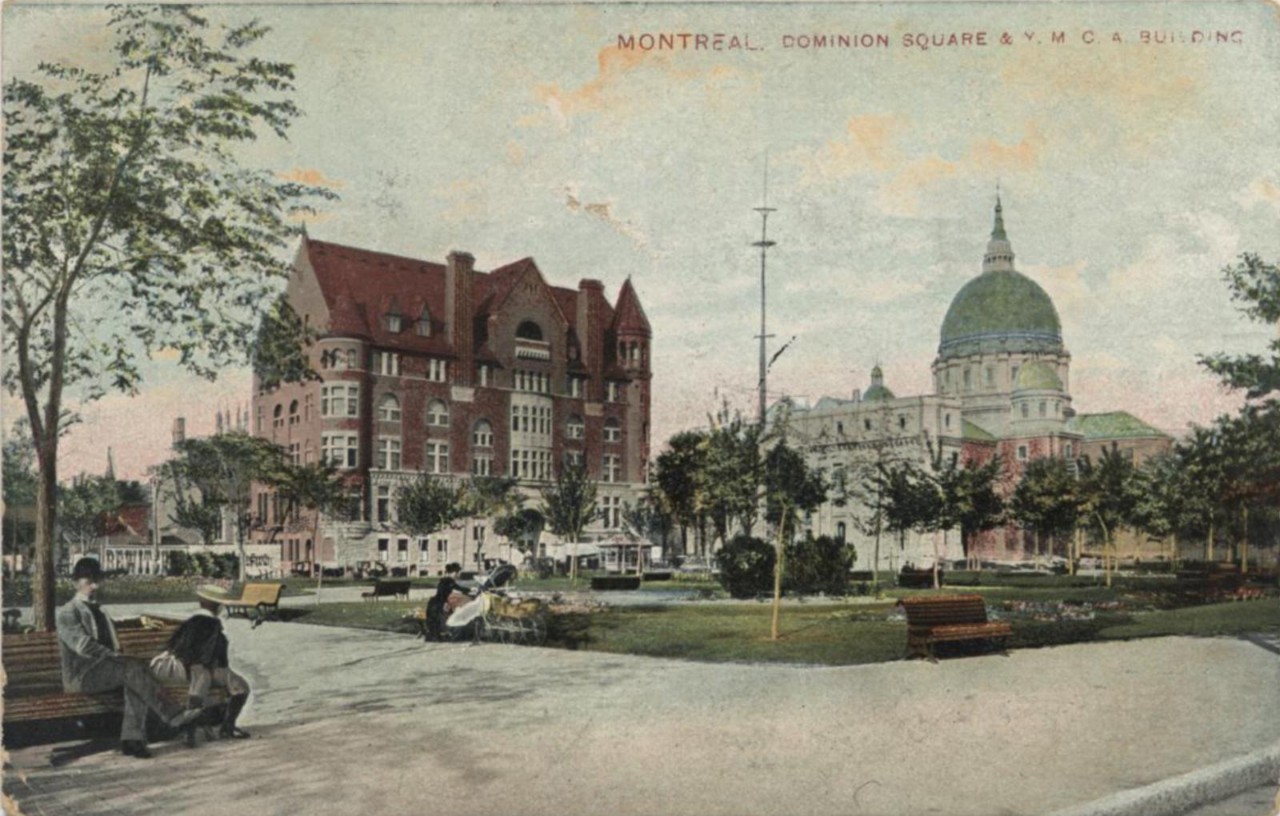 Colour postcard of YMCA Building, Dominion Square, ca 1900, with St. James Cathedral (now Mary Queen of the World) in the background. P145/10B
The new building was on Dominion Square, where the Sun Life Building now stands. American architects Fuller and Wheeler designed the Dominion Square building in the style typical of urban North American Y buildings of the time, and it was built for $160,000. The YMCA occupied it between 1891 and 1912. The facilities included a concert hall, swimming pool, gymnasium, a large open fireplace in the entrance hall, and improved classroom space for the rapidly expanding educational program. As early as 1891 what would soon become Sir George Williams and later Concordia was already an important part of Montreal's downtown core, although its presence has slowly shifted further west to Concordia's present downtown location.