The Refectory Building was one of the three original Loyola College buildings on the west-end campus. Construction began in 1913 and was completed in 1916. It was free-standing until the Central Building was completed in 1947, joining it to the Administration Building.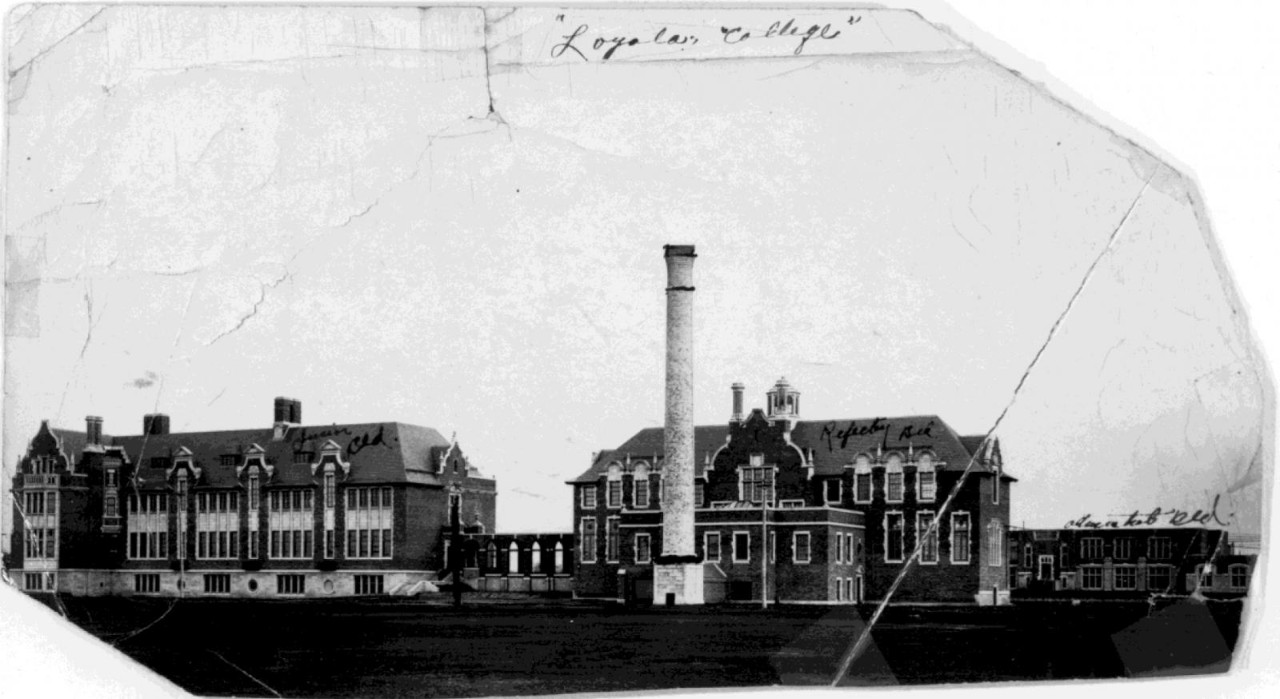 The Loyola Campus buildings, ca 1916, view from the north end of the campus, looking south towards Sherbrooke Street. Left to right, the Junior/High School Building (now the Psychology Building), the Refectory Building, and the Administration Building. I002-02-3712
The Refectory Building is in the shape of a cross (the boiler rooms being the top part of the cross), and there is an impressive sundial at the top of the south face of the building. The ground floor of the Refectory Building originally had a kitchen, scullery, bakery, service room, and beautiful refectories 18 feet (about six metres) high with large leaded-glass windows. The second floor held the Infirmary with observation and isolation areas, special ventilation, and room for 25 patients. The Refectory Building is joined to the Psychology Building, (formerly the Junior or High School Building) by means of an enclosed cloister. On the south side of the cloister there is an outdoor shrine dedicated to the Virgin Mary. It has a small fountain and flower plantings in summer, and its origin is unknown. The Refectory Building has undergone some painful renovations over the years.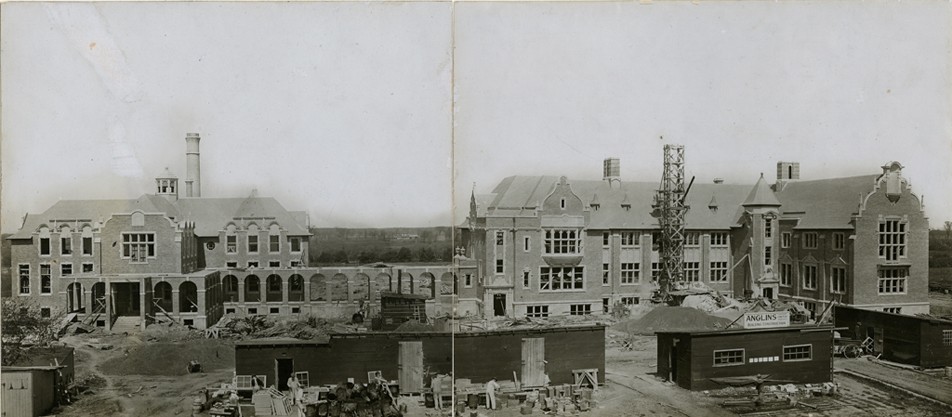 Before: Refectory, Cloisters and Junior block under construction, Loyola College, 1915.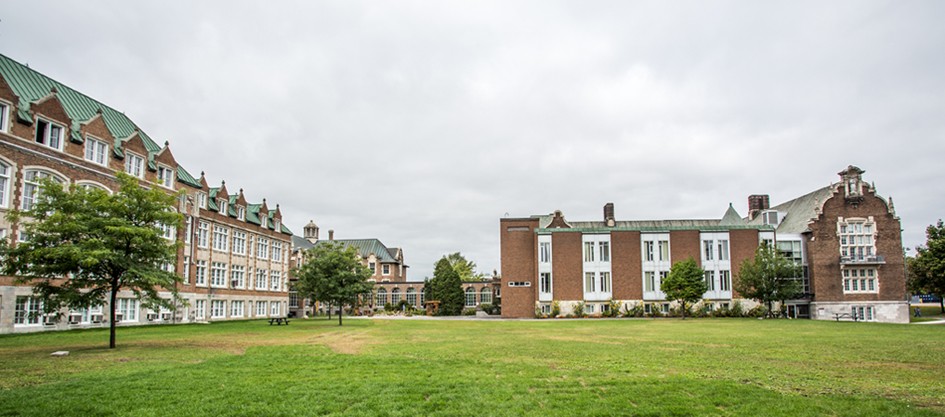 After: Central Building, Refectory and Psychology Building, Concordia University, Fall 2014. Credit: Marc Bourcier