The L-shaped Psychology Building, formerly known as the High School or Junior Building, was one of the original Loyola buildings, used in the early days for both juniors (high school) and seniors (college). In 1969 a modern addition was constructed by Loyola High School, and it was completely renovated in the early 1990s to accommodate the Psychology Department.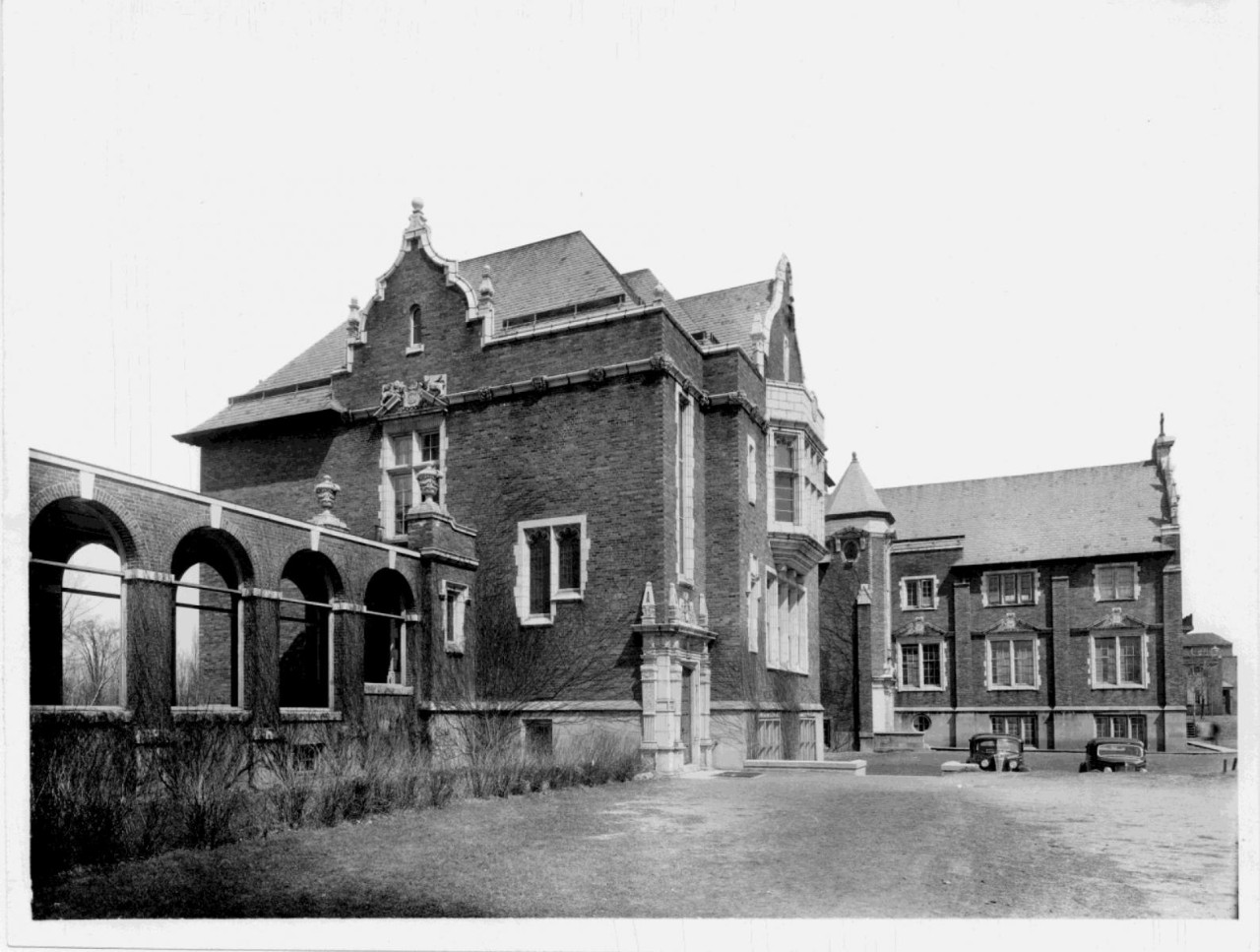 The Junior/High School Building (now the Psychology Building). I154-02-64
Originally a single entity, the college and the high school became distinct over time. A separate Loyola High School Corporation was created in 1964 and shortly before the 1974 Loyola/SGW merger, the High School building property was transferred to that corporation. In 1990 the High School and Concordia exchanged land and buildings. This trade resulted in Concordia owning all the land on the north campus (including the Junior Building), and the relocation of the High School to a section of the south campus at West Broadway, on which it built a new building. In 1916 the Junior Building included 12-foot (3.6 metre) high classrooms, the temporary chapel for the whole college, and dormitory accommodation for 115 boarders. The original building plan called for a companion Seniors Building, but there was never enough money to build it. The exterior of the historic original building has wonderful detail in its ornamentation.