Virtual Graveyards and Cybermemorials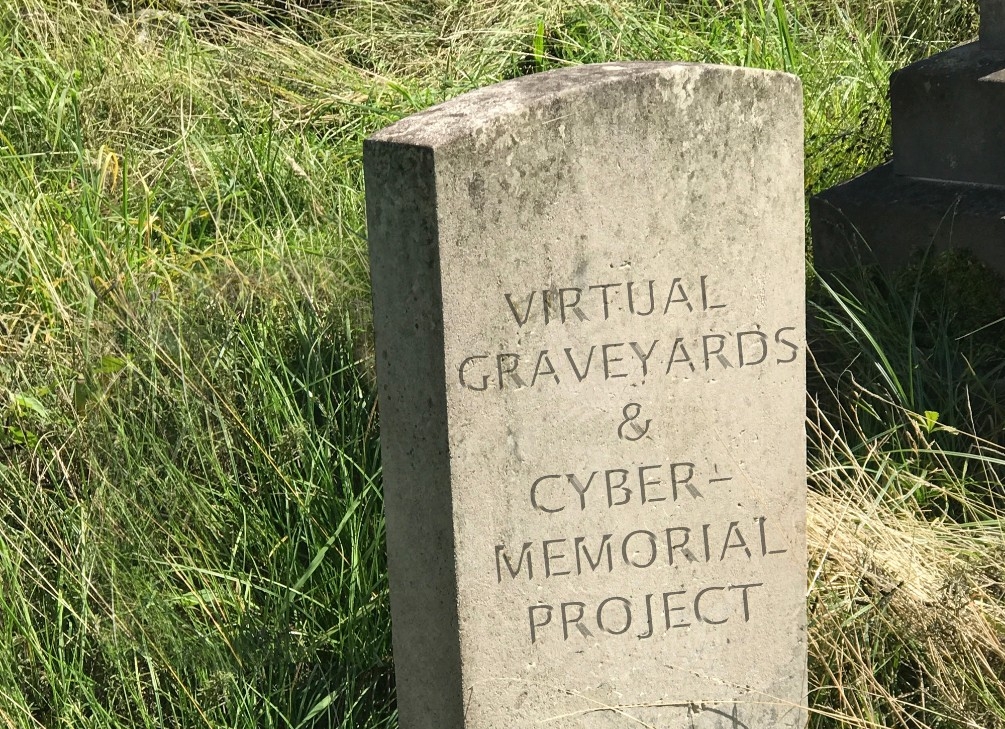 Researcher
Yasmin Jiwani (Concordia University)
Angela Failler (University of Winnipeg)
Marie Bernard-Brind'Amour (Concordia University)
Funding
Social Sciences and Humanities Research Council (SSHRC) Knowledge Synthesis Grant 2017
There is nary an area of social life that has not been touched by digital technologies. Death is not exempt from this. Today, we are witnessing a plethora of virtual graveyards and cybermemorials. Many of us who are users of Facebook will have seen the RIP (rest in peace) pages of those who have departed. But virtual graveyards are less familiar.
Our research focuses on mapping these graveyards in cyberspace, identifying their traits, assessing their accessibility and finding ways in which they can be better used by those of us from communities that have little recourse to other forms of memorializing our dearly departed and remembering them in ways that keep them alive in our imaginations and in our families.
In our quest to chart this terrain, we found 95 virtual graveyards – and the list is growing. Each of these graveyards is different. Some require fees, others are free and managed by individuals who have suffered a loss and wish to extend their compassion to others. Some are sophisticated, featuring all manner of gifs (graphic interfaces) that include placing baskets of fruit, teddy bears, flowers, and poems at the cyber grave site. Others are organized in such a fashion as to have a separate tab for children who have died, and for mourners to mourn their spouses. Still others are organized around particular kinds of death, as for example, the loss of a loved one from a particular disease, or as a result of suicide. Clearly, the range of virtual graveyards runs the gamut, encompassing sites dedicated to commemorating pets, lovers and miscarriages.
Our interest in virtual graveyards is also based on the kinds of stories that memorials tell of lives lived and the struggles and experiences of the deceased. We examine the material posted on digital graveyards in the form of memorials and excavate memorials from public websites that reference the lives of people of colour; we then document how these micro-histories tell particular stories about the lives, struggles and successes of people of colour.
Our project has recently taken on a wider activist lens to document how memorialization is used to promote social justice through social media posts and news articles in the event of high-profile murders, as for example, the Afzaal-Salman family in Ottawa. We look at how hashtags and other social media tools, such as digital artifacts, help build communities that can bring awareness to social movements and push for change, all while memorializing the victims. In the process of documenting these memorials, we also interview key participants from civil society organizations, social activists and others who are involved in memorializing particular victims.

Current research trajectory
Recently, our project has turned its focus towards a more activist-leaning lens, leading to several papers on the Afzaal-Salman murders, the January 29 Quebec Mosque Shooting, and other movements that have harnessed grief to create social change in the aftermath of these tragedies. These papers include interviews with activists and members of memorialization campaigns that have provided their insight on these tactical online mobilizations of grief.
Forthcoming
Remembering January 29: The Québec City Mosque Shootings and the Struggle For Recognition, International Journal of Communications
Resisting Islamophobia through Digital Artifacts of Mourning, Islamophobia Studies Journal
From the Ground Up: Tactical Mobilization of Grief in the Case of the Afzaal-Salman Family Killings, Conjunctions