Evaluating a combination of cognitive-behavioral therapy for insomnia with benzodiazepine withdrawal on cognitive function and sleep quality in the elderly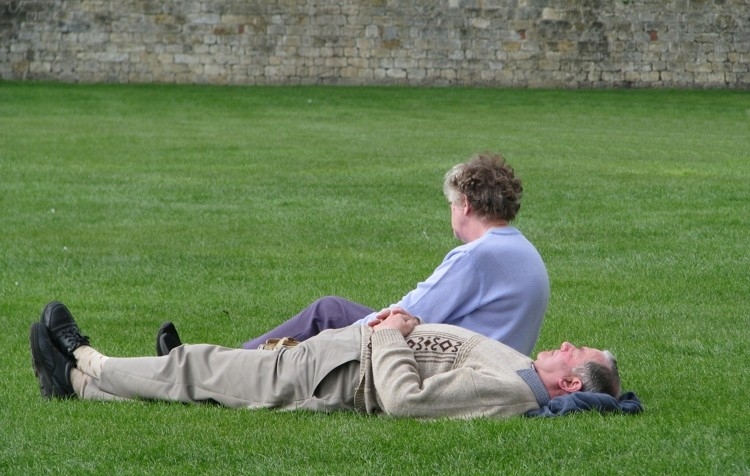 A pilot study
Benzodiazepines are medications that are very commonly used to help people sleep. However, it is known that taking these medications can be problematic, especially for the elderly. In the elderly, memory and concentration problems are often associated with the use of these medications. For this reason, it is generally recommended that the use of these drugs be limited as much as possible in people over the age of 65. In order to help patients stop taking benzodiazepines for sleep, various drug-free support and intervention programs have been specifically designed.
The aim of this research project is therefore to study whether stopping these drugs with the help of a support program would allow participants to improve their memory and concentration as well as their sleep. In particular, we want to evaluate two types of support programs, one with and one without group discussion sessions.
For this research project, we plan to recruit 50 participants, men and women, aged 60 years and older, who have been taking benzodiazepines regularly for sleep for more than 3 months. Participants will be divided into two groups of 25 participants.
Latest news about the project

The recruitment phase is complete, with 50 participants in the study. The last cohort of participants (5) is currently undergoing intervention: structured benzodiazepine withdrawal and CBT-I. The data collection post intervention will be completed during summer 2022. From then on, it will be possible to plan a publication of the obtained results.
Researchers
Thien Thanh Dang-Vu (CRIUGM) (PI)

Cara Tannenbaum (CRIUGM) (PI)
Dre Caroline Desrosiers

Dr Jean-Philippe Gouin

Dr Sébastien Grenier

Dr Anik Guimond

Dr Doris Clerc

Dr Lussier David

Dr Francis Andriamampionona

Mrs Suzanne Gilbert
Loïc Barbaux (PhD student)
Funding
CAREC (Comité Aviseur à la Recherche Clinique)

CRIUGM (Centre de recherche de l'Institut universitaire de gériatrie de Montréal)