The Victoria Square YMCA building (long since demolished) was the first in Montreal built by and for the YMCA, and it was occupied by them from 1873 to 1891.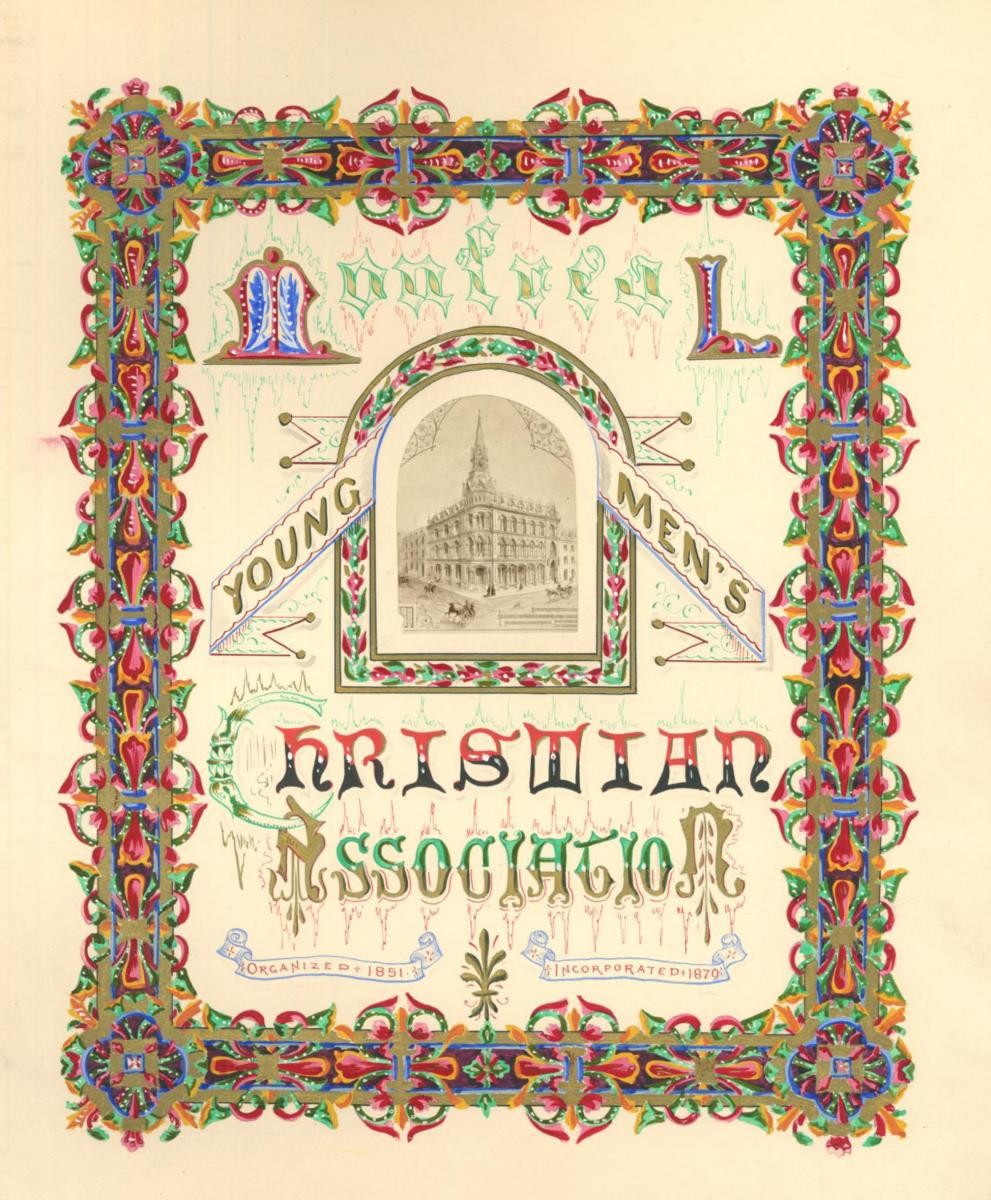 Page from the Dedication Book, an illuminated manuscript prepared for the opening of the Victoria Square YMCA Building, 1873. P145/10B
Sir George Williams grew out of the evening educational program of the Montreal YMCA. The YMCA was founded by George Williams in London in 1844. The Montreal YMCA was founded in 185l, the first Y in North America. It began operating out of rented quarters. In 1856, soon after it was established, the Montreal Y initiated Extension courses. The first evening classes began in 1863. When the Victoria Square Building opened in 1873 the Educational Program expanded. The elegant Victoria Square building was designed and built by architects Hutchison and Steele. A.C. Hutchison worked in Montreal with several partners, over six decades, and was responsible for Montreal landmark buildings including the Redpath Museum of Natural History, the Atwater Library, and Victoria School. The cost of the YMCA Victoria Square building and furnishings in 1873 was $60,000.