Victoria School was leased in 1979 from the Protestant School Board of Greater Montreal (now from the English Montreal School Board).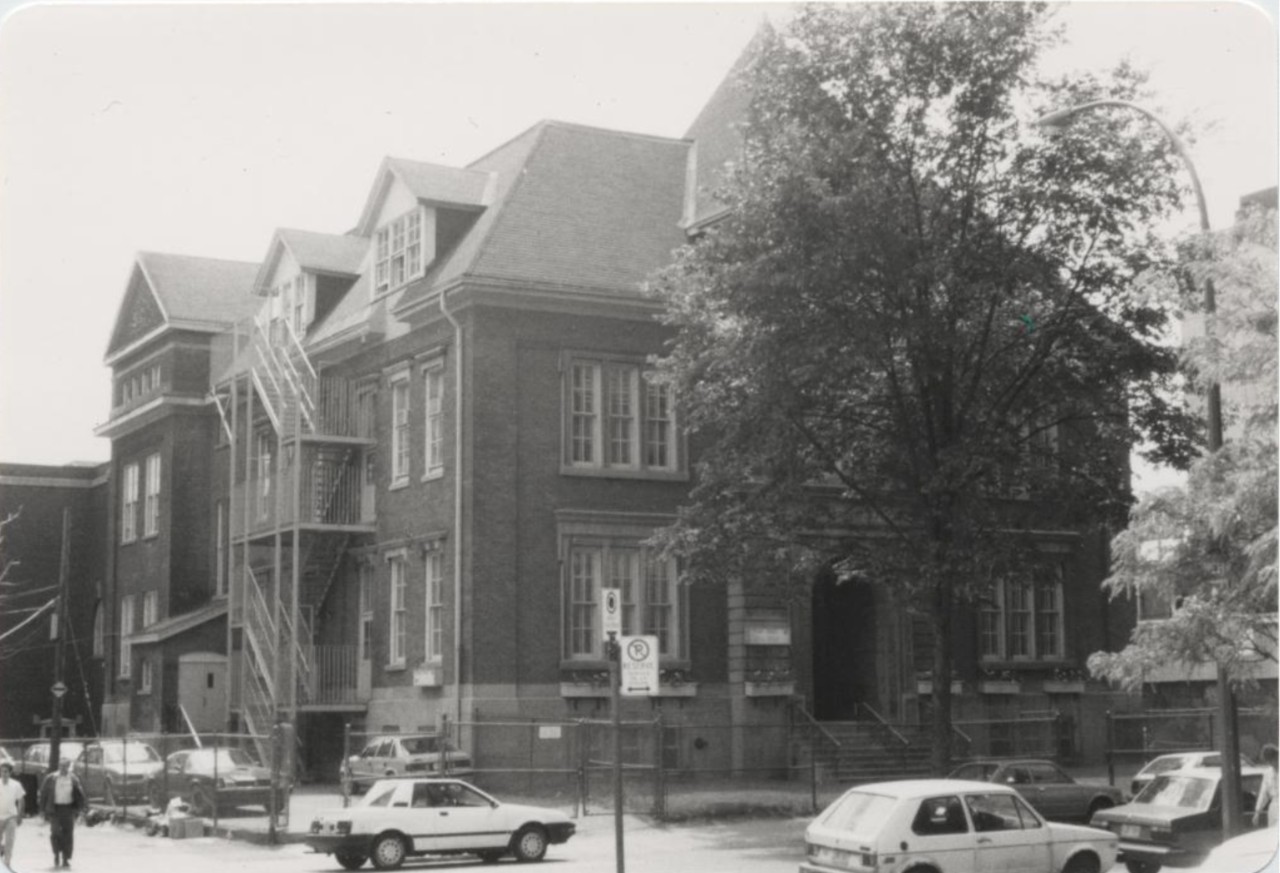 Victoria School. I049-02-181
It was designed by architects Hutchison and Steele, and featured excellent building materials and fine craftsmanship with a no-nonsense red-brick exterior. When the cornerstone was laid in 1887, the school was named to commemorate the Jubilee of Queen Victoria. It opened in 1888 with a capacity of 700 students. An extension was constructed in 1911, and it was an elementary school building until 1979. The last school tenants were FACE (Fine Arts Core Education), a public school emphasizing the arts, which moved to the former High School of Montreal Building in 1979. Concordia particularly wanted Victoria School for its tiled gym facilities when it lost the use of the Downtown YMCA gymnasium in the 1970s. At the time Victoria School (on de Maisonneuve two blocks west of Guy) offered the only athletic facilities available for the downtown campus. Some renovations took place in the building to accommodate offices and classrooms and an adult clientele, including modification of the bathrooms that were built for small children.