Concordia has occupied the Visual Arts Building since August 1979. The original building was built in 1923 to house the Labelle Garage, and it later became Mid-Town Motors, a car dealership.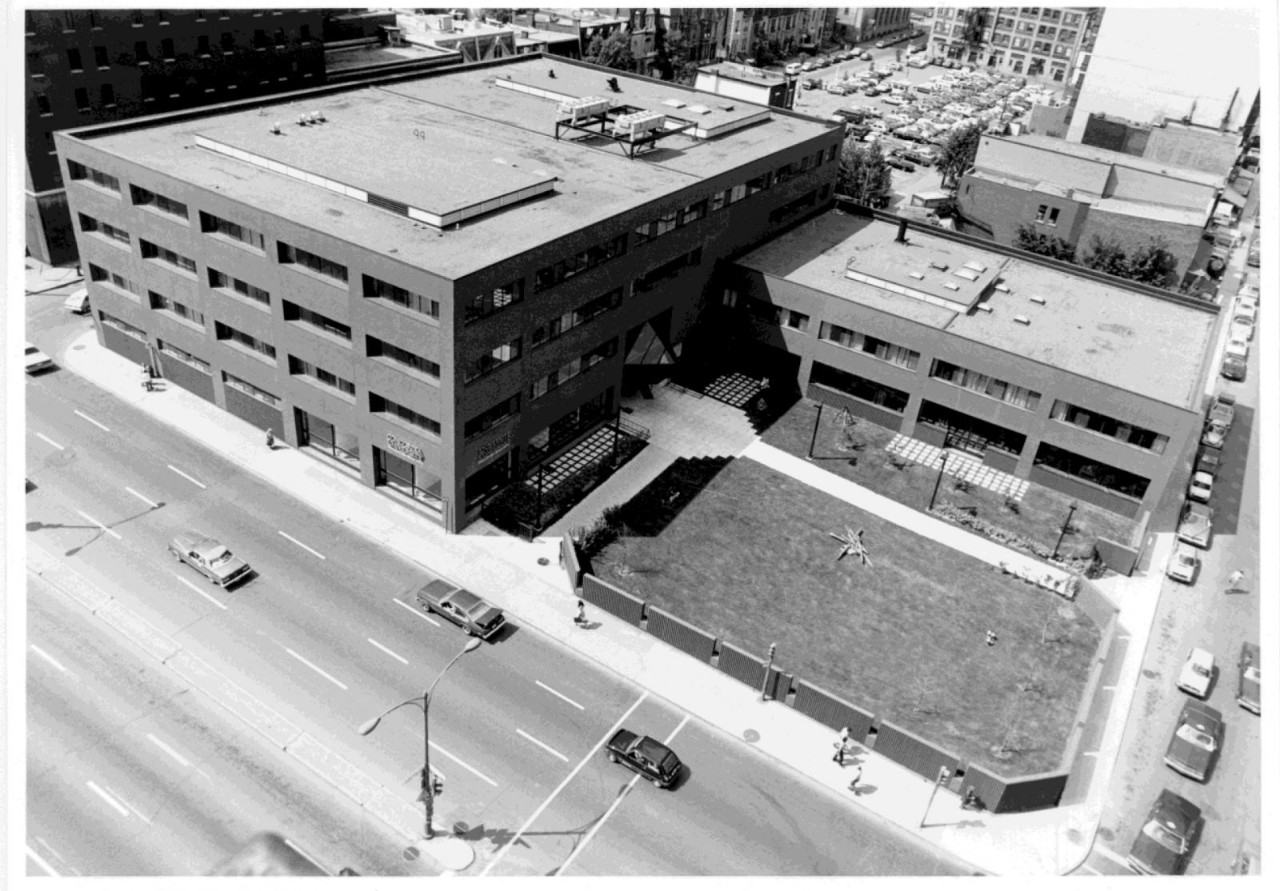 Visual Arts (VA) Building, September 1980. I002-02-1834
The roots of the Faculty of Fine Arts were in the SGW School of Art (established 1930). The SGW Department of Fine Arts was formally created in 1961, and the new Faculty was created in 1974 consolidating existing departments from SGW and Loyola. Performing Arts were grouped at Loyola and the Visual Arts at SGW. The $5 million renovations gutted the abandoned building and took several years. The renovations aimed for wide-open spaces with natural light and floor loading that could accommodate heavy equipment. Ventilation and health and safety issues have been an ongoing preoccupation in this space, as chemical hazards for the arts are increasingly of concern. The green space in front of the building is the former used car lot of Mid-Town Motors, and it is frequently used for art installations. The building looks out onto a Montreal landmark, the huge milk bottle water tower structure that until recently belonged to Guaranteed Pure Milk. Painting, Drawing, Ceramics, Sculpture and Art Education will remain in expanded facilities here when other departments move to the Integrated Complex in 2005.