In the 1940s Sir George Williams College overflowed from the Y into nearby rented quarters. The space situation became critical after World War II, particularly when SGW received its university charter in 1948.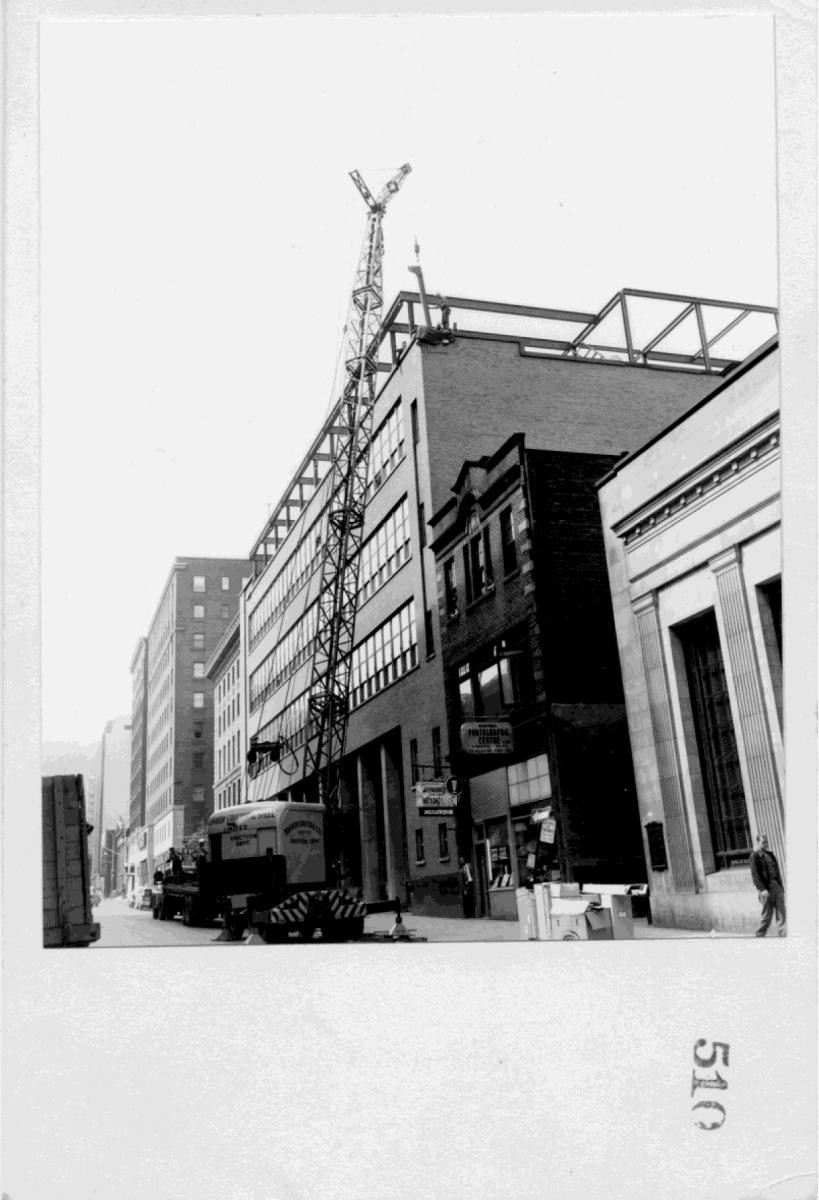 The Norris Building under construction, 1959, looking north along Drummond Street from Ste-Catherine Street. P145-02-581.3.3
A new building for SGW opened in 1956 to much celebration; a sixth floor was added in 1959. The $3 million building was clad in nondescript brick, coming flush to the sidewalk to provide the maximum classroom space. In 1964 it was named after Kenneth Norris, Principal of SGW 1936-56, under whom the first university degrees were granted in 1936. Unglamorous but modern and functional, the Norris Building was too small and it lacked specialized facilities essential to the kind of institution SGWU had become. Students spilled out into adjacent rented buildings. Concordia left the Norris Building in 1992 when the library moved to the long-awaited McConnell Building. For eight and a half years the Norris Building was a sad, empty, and deteriorating shell without a trace of the campus life that had filled the halls and sidewalks for nearly half a century. In February 2001 the completely renovated building re-opened as the new Downtown YMCA. The old Y building where SGW College had begun was sold to a developer, and it was demolished in 2002.