The J. W. McConnell Building opened in 1992, a $65 million library complex, the first new downtown campus building for Concordia. Exterior materials are glass, granite, glazed concrete block and pre-fabricated concrete.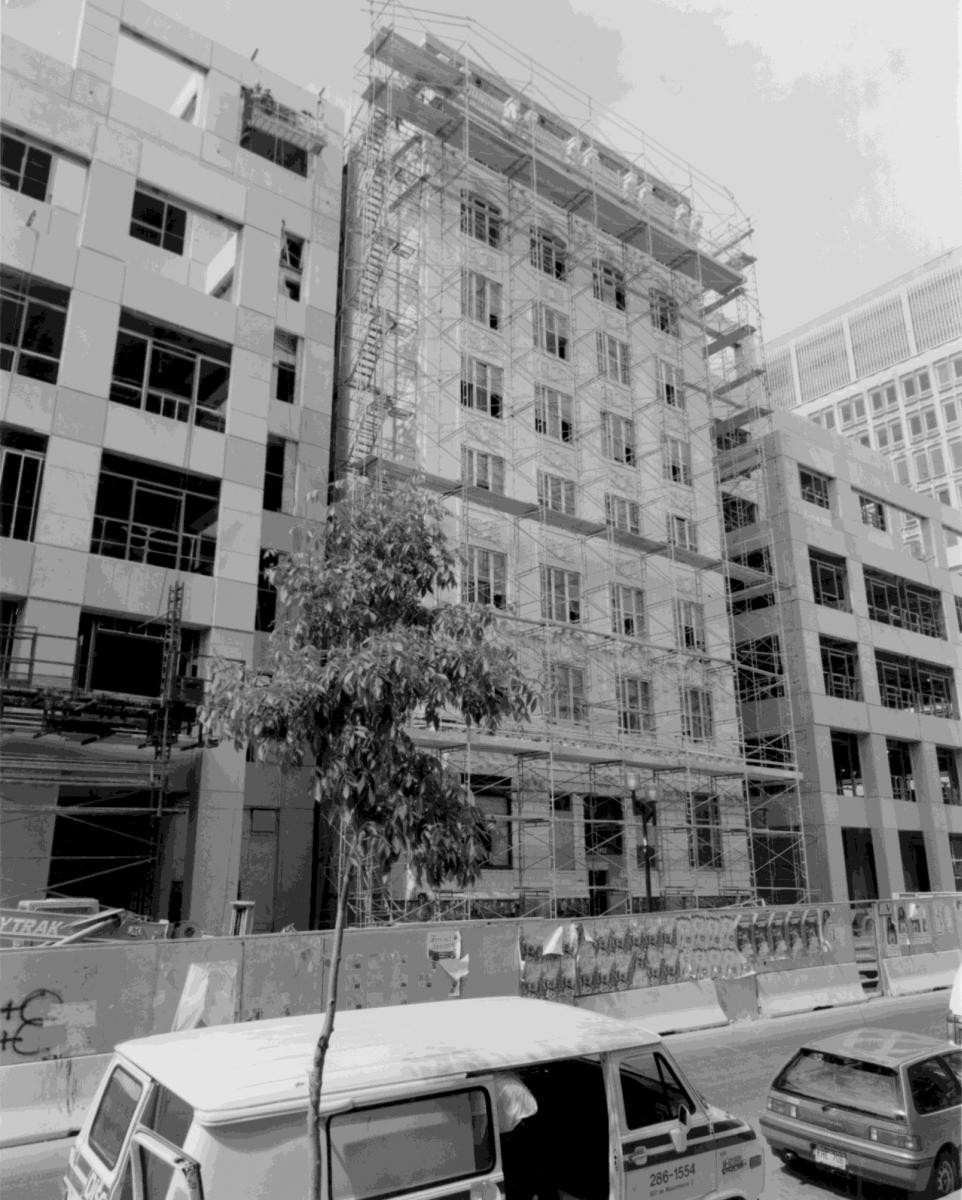 Construction site of the McConnell Building including the Royal George Apartment Building façade, seen here with scaffolding. View from Bishop Street, with the Hall Building visible at the upper right, May 14, 1991. I135-02-273
The Building integrates the restored white glazed terracotta façade (a classified historical monument) and front section of the Royal George Apartments, the 1913 Mackay Street building Concordia had acquired in 1979. A six-storey glass-walled atrium joins the Mackay and Bishop sides of the building. The building is named after John Wilson McConnell (1877-1963), Montreal businessman and owner of The Montreal Star. McConnell was also a philanthropist, fund-raiser for the YMCA, and SGW donor. The Leonard and Bina Ellen Art Gallery is named for the Ellen family, longtime supporters of Concordia. The gallery continues the tradition of the SGW Art Gallery that opened in the Hall Building in 1966, and it is the home of the Concordia Collection of Canadian art, begun at SGWU in 1961 by Samuel H. Schecter, and which continues to receive donations and bequests. The artwork in the building atrium, a single project in several spaces, is entitled An Explosion of Letters. Some of the special anti-seismic crossbars in more than 150 locations throughout the Building are left exposed.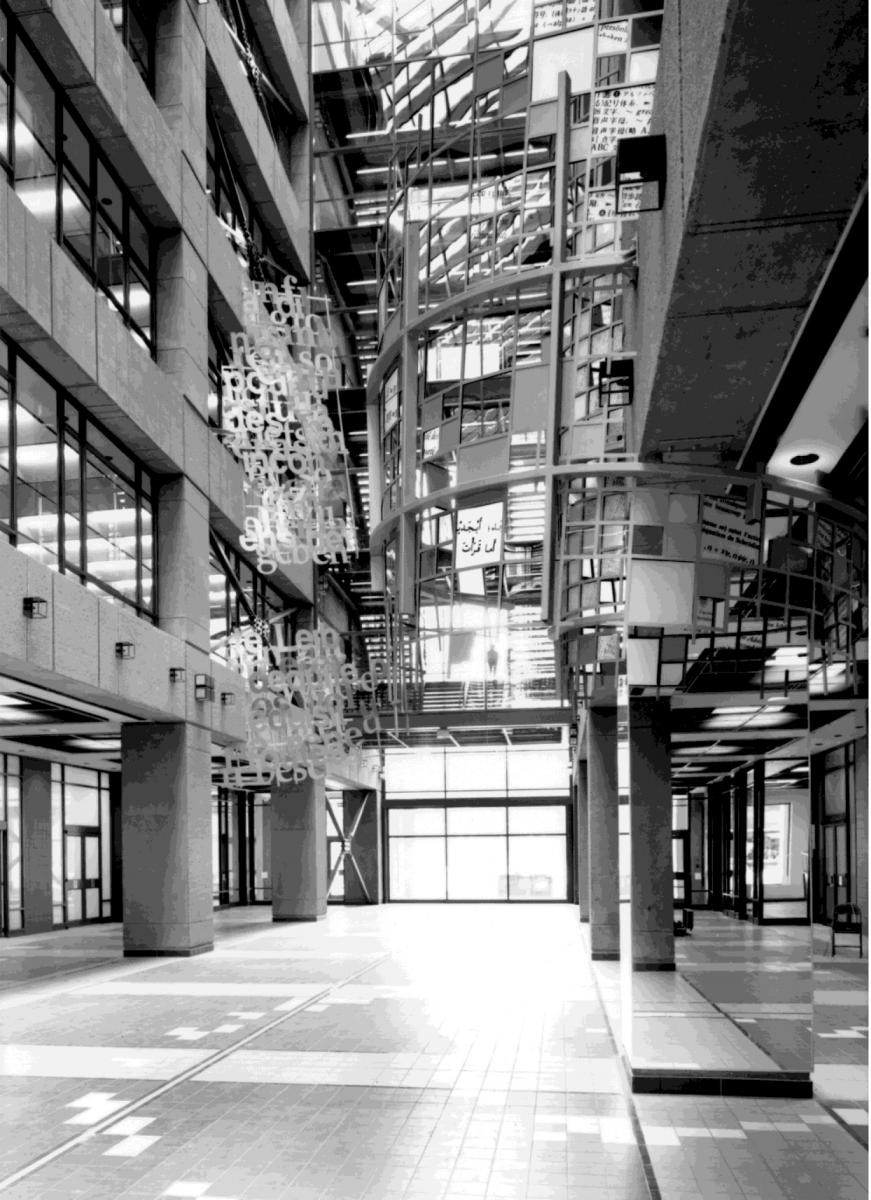 The Atrium of the McConnell Building, 1992. Photo: Barry McGee. I002-02-4538
The library for the SGW Campus was eagerly anticipated from the early l960s. When the Hall Building was built, a separate new library building was planned, originally conceived as a twin to the north of the Hall Building. The library remained in the Norris Building, slowly taking over most of that building. By 1970, the library space problem was so acute that 40,000 volumes were moved into storage; by 1992 a third of the monographs and all but the most recent periodicals were in storage, with frequent pickups to retrieve materials for users. The Library is currently on floors two, three, and four but it will soon expand to the fifth floor as planned. It is named after benefactor R. Howard Webster. When the Webster Library opened in 1992 it included dramatic increases in shelf capacity and seating, and it featured the latest technology. It consolidated library facilities from 11 floors in four widely scattered downtown locations. The library building also houses the DeSève Cinema, a 173-seat fully equipped theatre used principally as a teaching facility. It is named after Joseph-Alexandre DeSève (1896-1968), theatre owner, distributor, producer, and founder of Télé-Métropole.