Concordia bought the Guy Métro Building in 1998, after years of renting space there for the Commerce Faculty.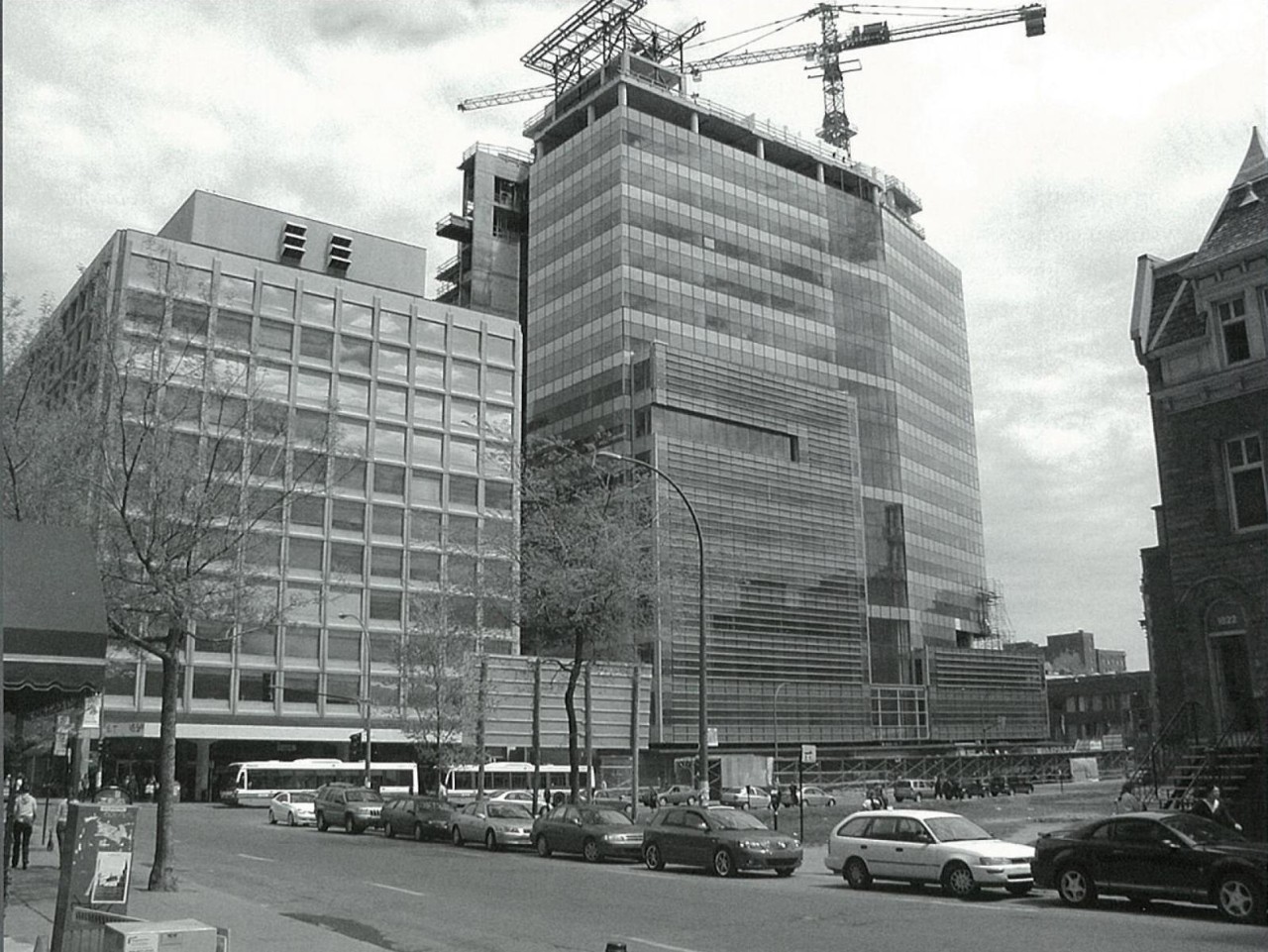 Looking east on de Maisonneuve Blvd. At left, the Guy Métro Building. On right, the Engineering and Computer Science and Visual Arts Integrated Complex, 2004. Photo: Kiki Athanassiadis. I049-02-792
(The venerable Her Majesty's Theatre was on this site until it closed in May 1963.) In 1963 SGW separated into distinct faculties, and the Faculty of Commerce came into formal being. The Loyola Commerce Faculty was formed in 1948. The SGW Faculty of Commerce (after 1974 the Concordia Faculty of Commerce) was located in the Drummond Street Y and Norris Buildings. In 1979 it moved to the Guy Métro building, joined by the Loyola-based members in 1995. In November 2000 the Faculty changed its name to the John Molson School of Business. John Molson (1763-1836) was born in England, and founded Molson Breweries in Montreal in 1786. He was an entrepreneur, shipbuilder, banker, hotelier, theatre owner and politician, and the great-great-great-grandfather of Eric Molson, Concordia Chancellor 1993-2005 and long-time Concordia benefactor. The John Molson School of Business now has its own building across the street on the south-west corner of Guy and de Maisonneuve. The Guy Métro Building houses Concordia Administration offices, as well as administrative services.