The YMCA and its education program continued to grow, and the Y left Dominion Square for Drummond Street in 1912 and a new facility built at a cost of $540,206.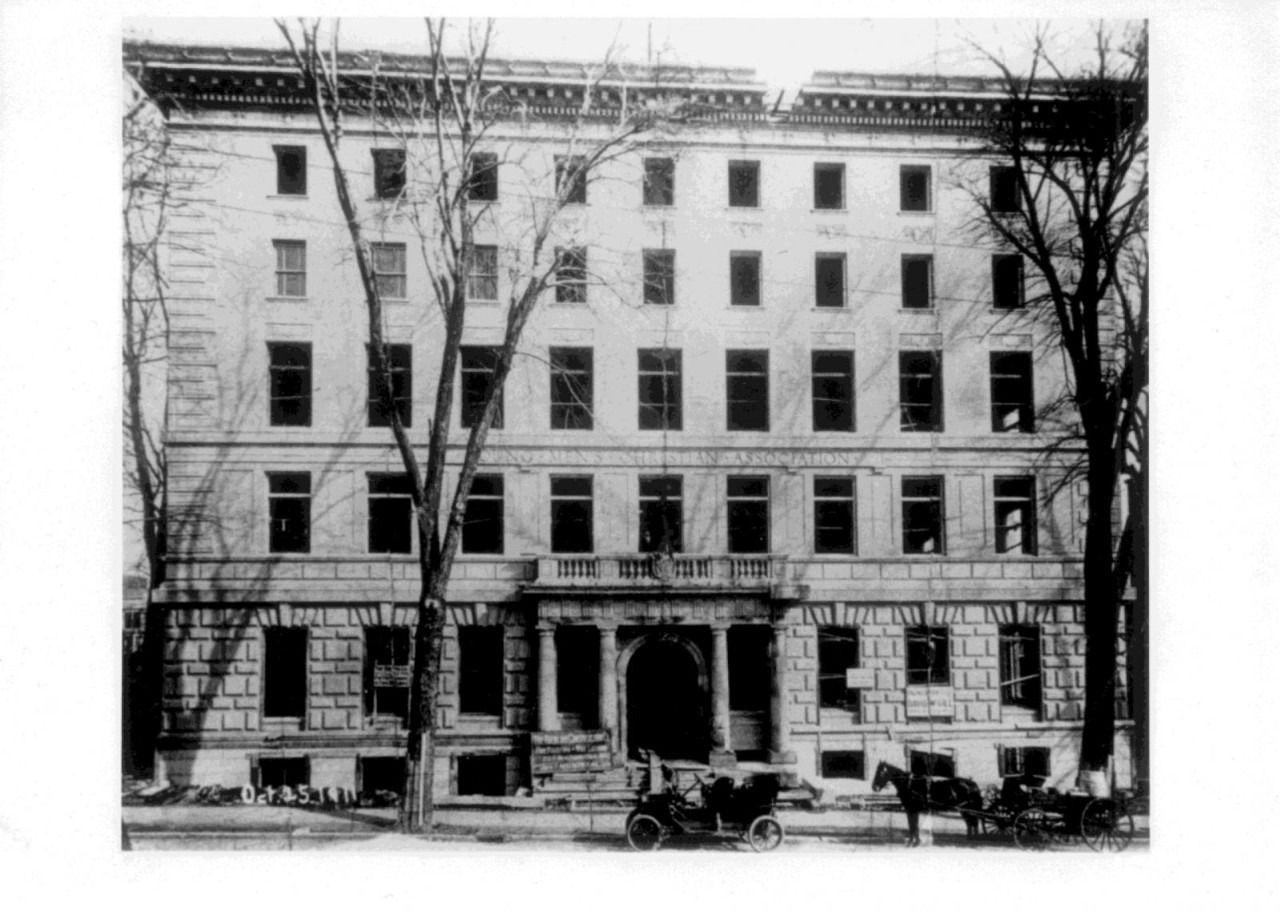 YMCA Building under construction on Drummond Street, October 1911. I010-02-347
Scarce resources were not used for the creation of traditional campus green spaces on high-cost downtown real estate, and Sir George Williams eventually came to be known for its "Concrete Campus." Enrolment in the educational programs increased dramatically in the new building, and by 1926 the Educational Department became the co-educational Sir George Williams College, named after George Williams, founder of the YMCA. The College was originally housed on the third floor but it soon expanded to any available space, and to many nearby rented facilities. A twelve-storey annex was added to the building in 1930-3l to include residence accommodation and expanded facilities for Sir George Williams, which by 1936 offered a full four-year college program for both day and evening students. Sir George students continued to use the YMCA chapel, gym and pool facilities in this building until the 1970s. The YMCA occupied the building until it was demolished in 2002.