Governor-General Georges P. Vanier officially opened Loyola's first library building on October 27, 1964.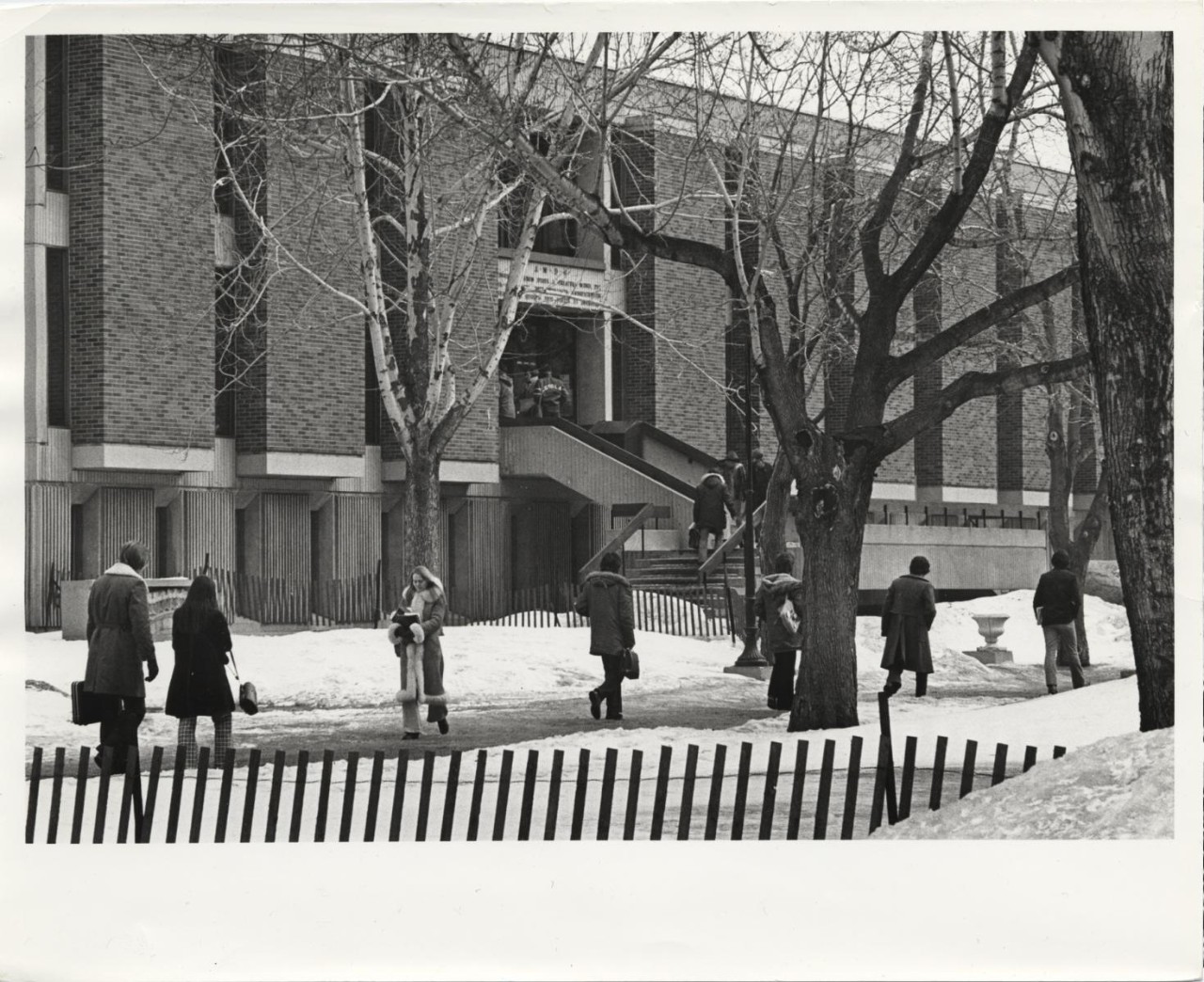 Vanier Library Building, ca 1974. I002-02-1685
The $400,000 three-storey brick structure accommodated 150,000 volumes and 600 library users. In 1986 work began on a new addition and major renovations to the building ($8.5 million) and in December 1989 an extension was inaugurated, doubling shelf capacity and seating. The library is named after Major-General the Right Honourable Georges Philias Vanier, distinguished lawyer, soldier, diplomat, and Governor-General of Canada 1959-67. Vanier was a Loyola graduate (1906) and the recipient of the first Loyola Medal in 1963. In 1966 a 4.1-metre plaster replica of Michelangelo's David was installed in the Vanier Library, a gift of Simpson's Department Store. It became a Loyola landmark and was the object of a number of student hi-jinks over the years, including painting it emerald green for St. Patrick's Day in 1967, and adorning it with fig leaves, hats, banana peels, and diapers. On the night of March 20, 1987, after being lassooed with a fire hose, the statue was toppled from its pedestal and destroyed by vandals, possibly a student prank gone awry.