Lintel stones from Thomas D'Arcy McGee's house
Irish-born Thomas D'Arcy McGee (1825-68) was a journalist, political activist, poet, fiery and passionate politician, Father of Confederation, and gifted orator.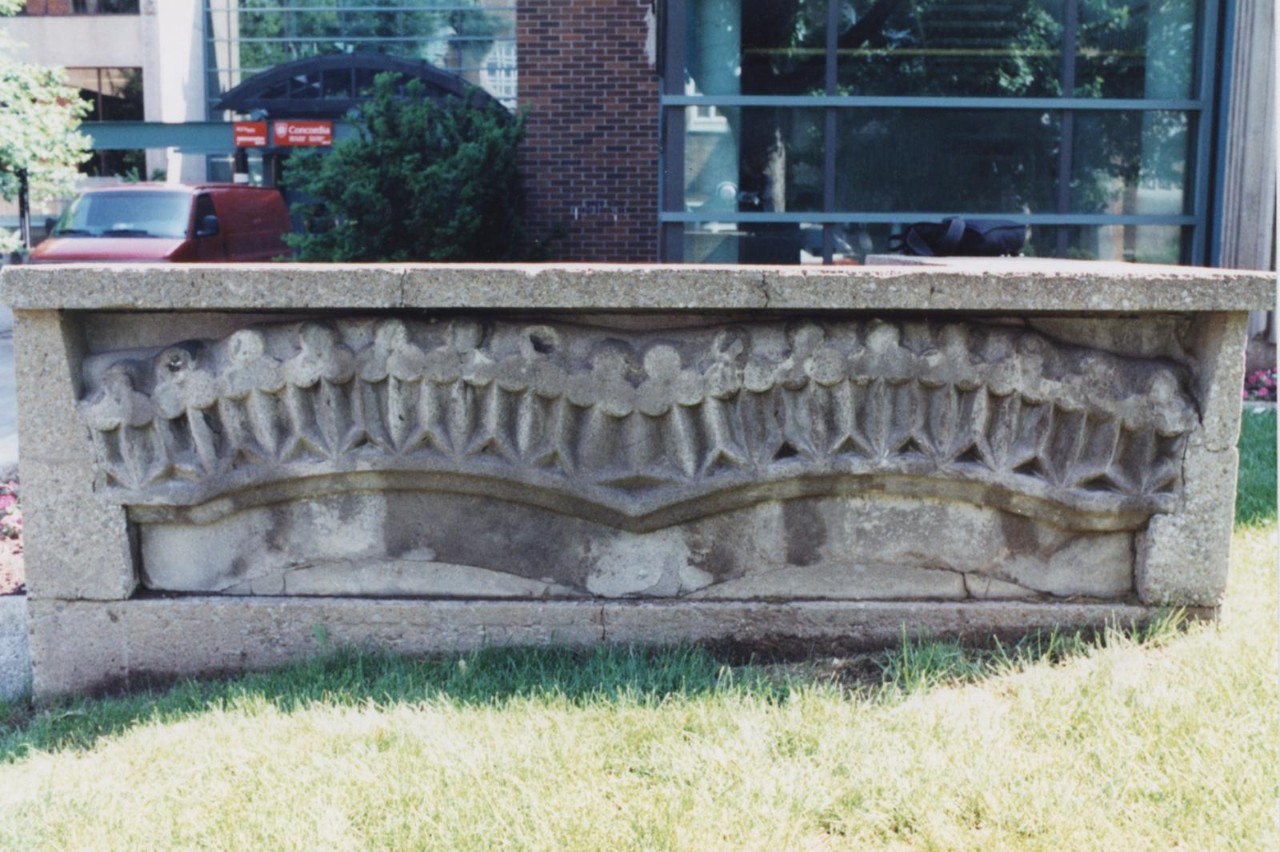 Lintel stones from Thomas D'Arcy McGee house on Ste-Catherine Street, installed in front of the Vanier Library, June 2000. Photo: Susan Bronson. I049-02-719
In 1864 McGee's constituents gave him a gift to be used towards the purchase of a house on the south side of St. Catherine Street near Drummond (now 1198 Ste-Catherine Street West, but in McGee's time it was 2 Montmorency Terrace/562 St.Catherine, and slightly set back from the street). He lived there with his family until he was assassinated in Ottawa in 1868. In 1888 McGee's daughters sold the house with its two distinctive lintel stones decorated with carved shamrocks made of Montreal limestone. The stones were covered in the 1940s when an extension brought the building flush with Ste-Catherine Street and created the Chic'n Coop, and its Indian Room, a popular restaurant and nightclub. The building was destroyed by fire in 1962, but the stones were recovered and donated to Loyola. They were mounted into a cement frame and placed outside the Vanier Library. The stones eroded badly and in 2000 they were restored. The McGee lintel stones are integrated into the Engineering and Fine Arts Complex, a few short blocks from their original location, a tangible memory of an important Irish figure in Montreal history.