The 1960s brought the first new buildings at Loyola since 1947. The design of the Drummond Science Complex (opened 1961) was a significant departure for Loyola.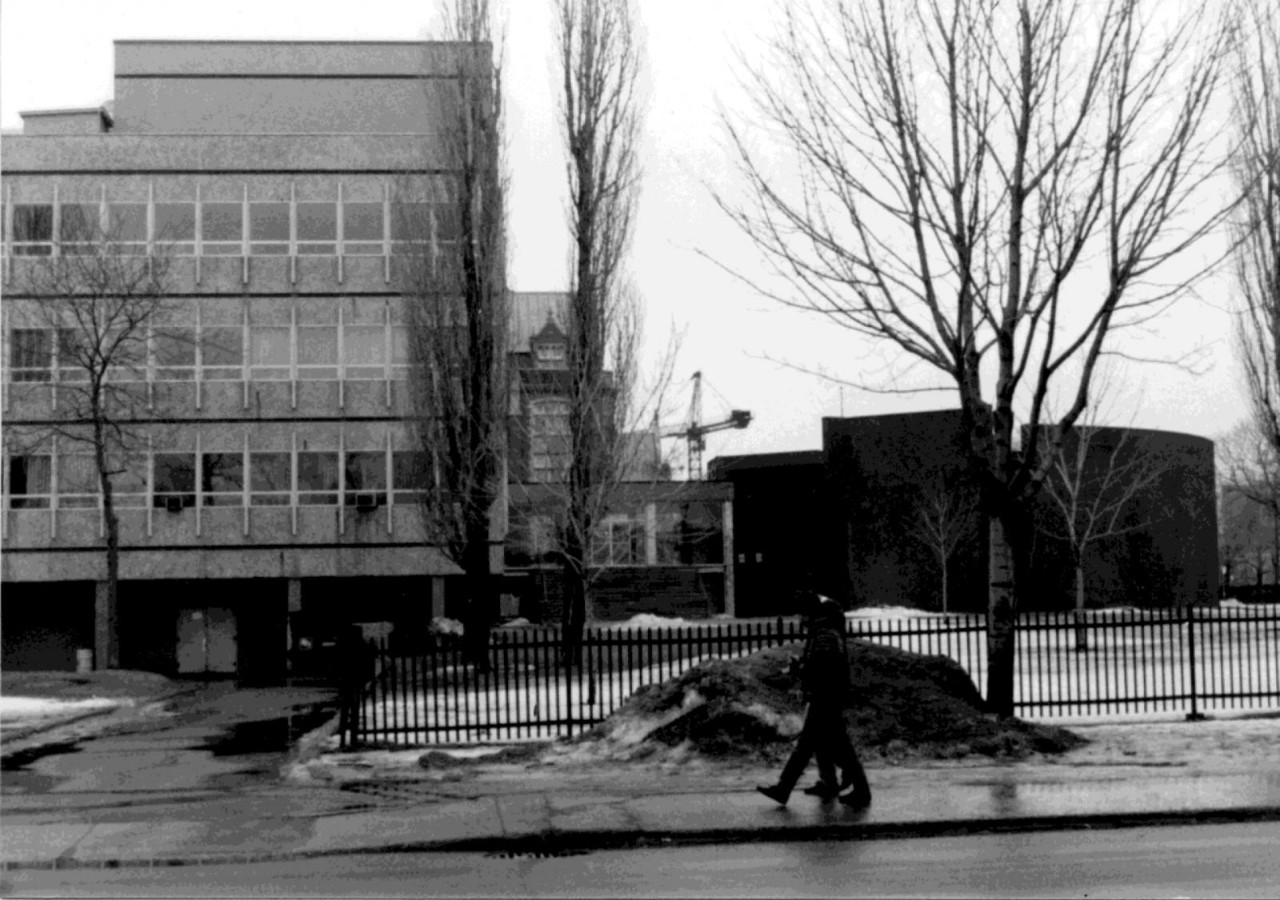 Drummond Science Complex, view from West Broadway, 1988. I049-02-245
There was controversy about architectural continuity and the windowless rotunda of the auditorium fronting Sherbrooke Street. The $l,500,000 complex is named for Lewis Henry Drummond, S.J. (1848-1929), who studied at Collège Sainte-Marie, eventually becoming its only English-speaking Rector, and his father, Lewis Thomas Drummond (1813-82), prominent Irish Catholic criminal lawyer, politician, and judge. Father Drummond was a prolific writer, a gifted speaker and preacher, an activist for education and French-English relations, a man of style and substance held in high esteem. The Russell Breen Senate Chamber was named for Monsignor Russell Breen who studied at Loyola and later became Assistant Dean, then Dean of Arts. He was a strong advocate for Loyola in the merger negotiations. Following the merger, he served as Concordia Dean of Arts & Science, and Vice Rector Academic. He became Rector of Montreal's St. Patrick's Basilica in 1986, where he undertook a major renovation and revitalization of the church. Major renovations are underway in the Drummond Complex, soon to be the new home of Journalism and Communication Studies.