Oscar Peterson Concert Hall
The Oscar Peterson Concert Hall is a Faculty of Fine Arts facility which seats 570 and is used for a varied program of university and external events, including many concerts by the students and faculty of the Concordia Music Department.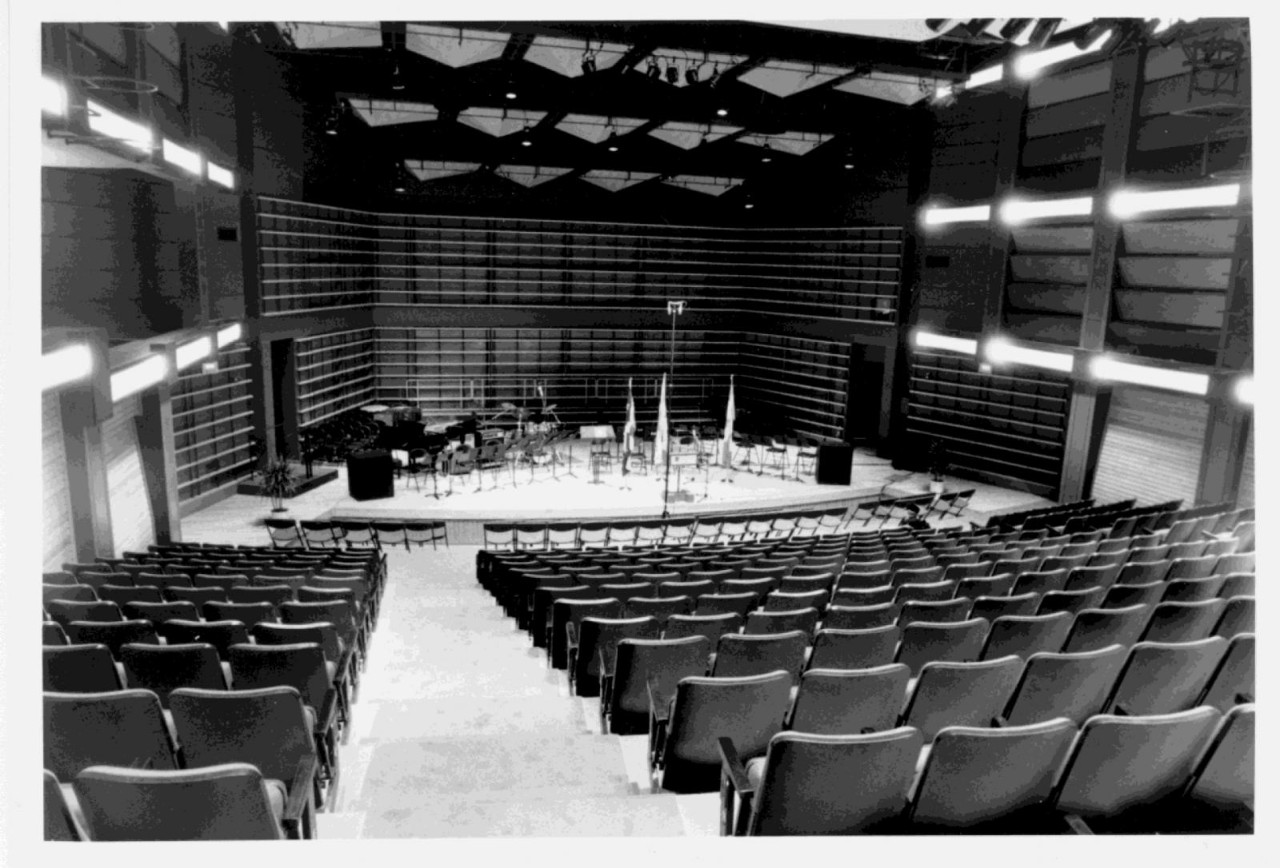 Oscar Peterson Concert Hall, 1990. I002-02-4284
The $4 million concert hall was financed through the Concordia Capital Campaign. The Concert Hall opened to the public in January 1990, and it features variable acoustics to accommodate different types of needs. On October 16, 1999, the hall was named the Oscar Peterson Concert Hall, after the renowned Montreal-born jazz pianist. Oscar Peterson received an honorary degree from Concordia in 1979, and he was awarded the Loyola Medal in 1997. Many performers have appeared at the Hall including Wynton Marsalis, Sun Ra, Stompin' Tom Connors, and the Montreal Symphony Orchestra.