Original plans called for the chapel to be where the Central Building now stands, however when funds became available to build the chapel/parish church then-Rector Thomas McMahon, S.J. broke from the 1913 original campus block design to place the chapel facing Sherbrooke and the larger community.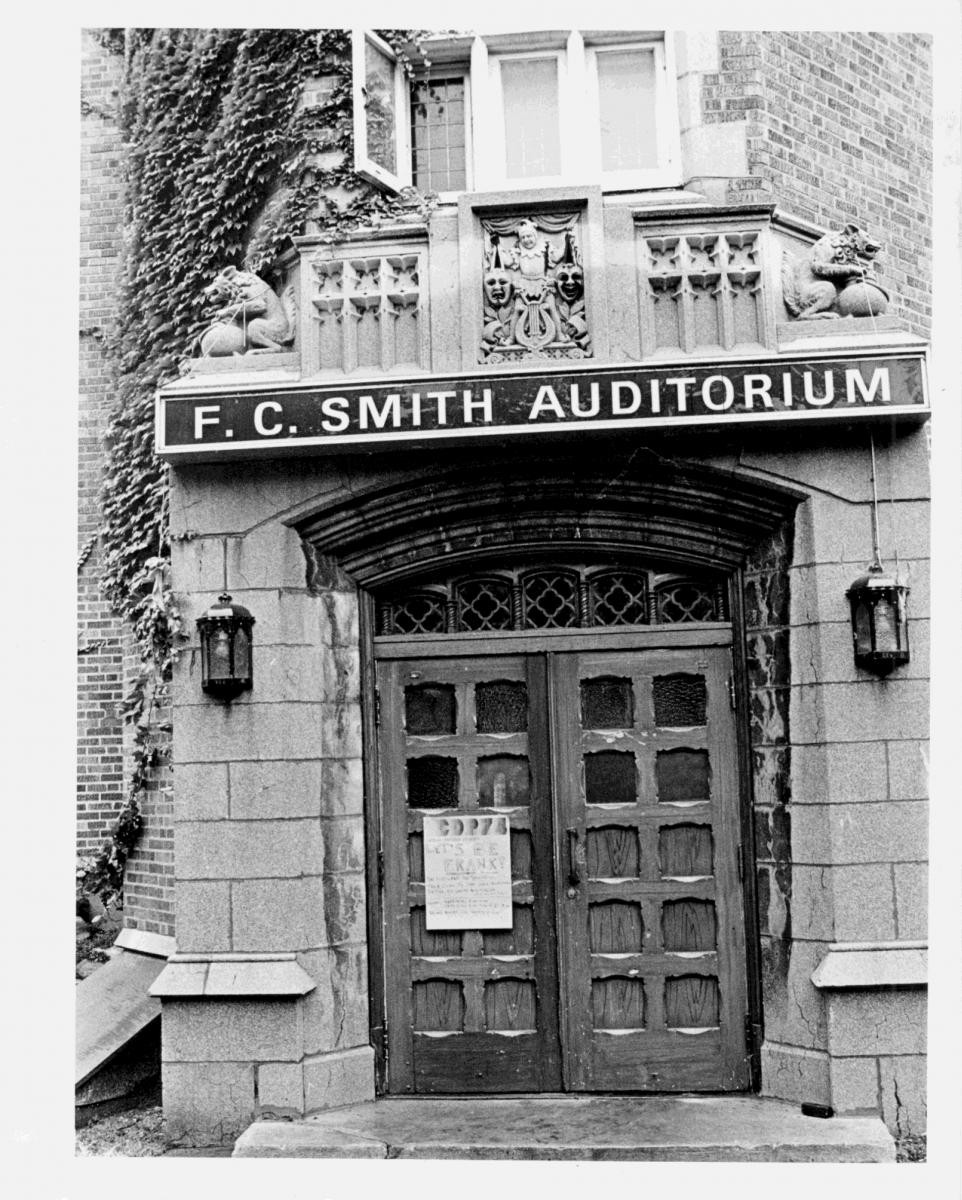 East entrance to the F. C. Smith Auditorium, with theatre symbol ornamentation, date unknown. (Matching ornamentation over the west entrance is the Loyola shield.) I002-02-1660
Architect Henri Labelle designed the Chapel in the style of the original Loyola buildings and with a steeple rising 132 feet (40 metres). The chapel was blessed and officially opened in 1933, in memory of the parents of Loyola graduate Francis C. Smith, S.J., some of whose family inheritance was used for the long-awaited Loyola chapel and auditorium. The downstairs auditorium was completed in 1934 (followed by the foyer seven years later) and named in F.C. Smith's honour after his death. The building also served as Loyola chapel and parish church until the 1967 opening of a separate St. Ignatius of Loyola Church building. The chapel now serves the Concordia inter-faith community. The chapel can be entered through the front doors or from a hallway off the main entrance of the Administration Building. The original front doors have deteriorated and the exterior of the doors has been painted; they will soon be replaced with new solid oak doors.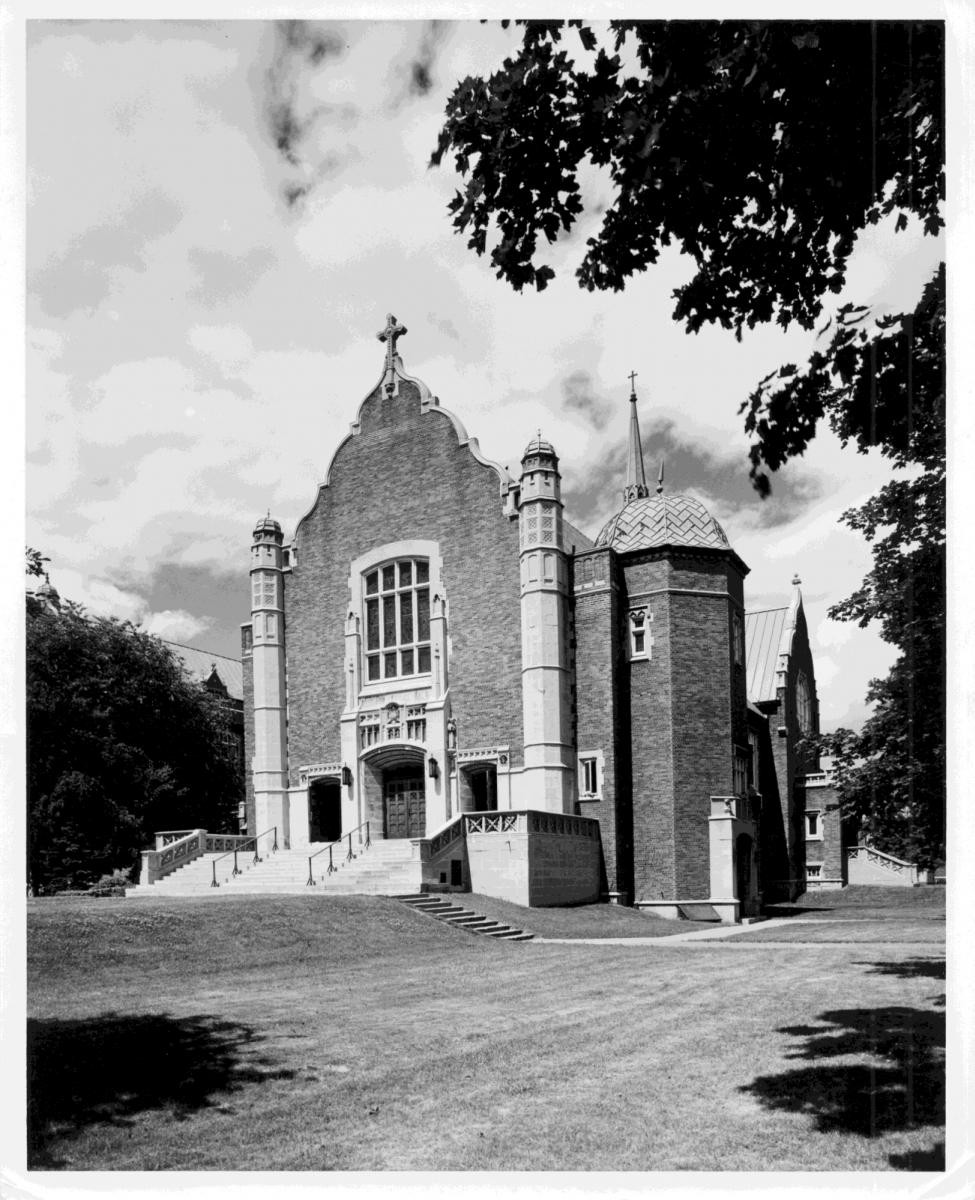 Loyola Chapel Building, date unknown. Photo: Decarie Photo Service. I002-02-35
The Chapel´s high vaulted ceilings are lined with heavy beams of British Columbia fir. The stained-glass chapel windows include the chancel window dedicated to the four Evangelists, two rose windows (east and west), and a large window over the main door dedicated to the Canadian Martyrs, a gift of the surviving Irish Canadian Rangers in memory of the officers and men of the regiment. The chapel contains new colours layed up in 1976 for the Duchess of Connaught's Own Irish Canadian Rangers, a WWI regiment founded in 1914 and raised by Loyola men in 1916. It was broken up in 1917. The current colours replaced the deteriorated original colours that were brought to the Loyola Chapel in 1933. The panels for the current altar (installed in May 1999) were hand-carved in walnut by Robert Nagy, a past Concordia chaplain, who also made the processional cross that is in a stand behind the altar.