Although it is in the same style as the original Loyola buildings, the Central Building was not part of the 1913 original campus design; it occupies the space originally intended for the chapel. The Central Building joins the Administration Building to the Refectory and Junior Building (now the Psychology Building).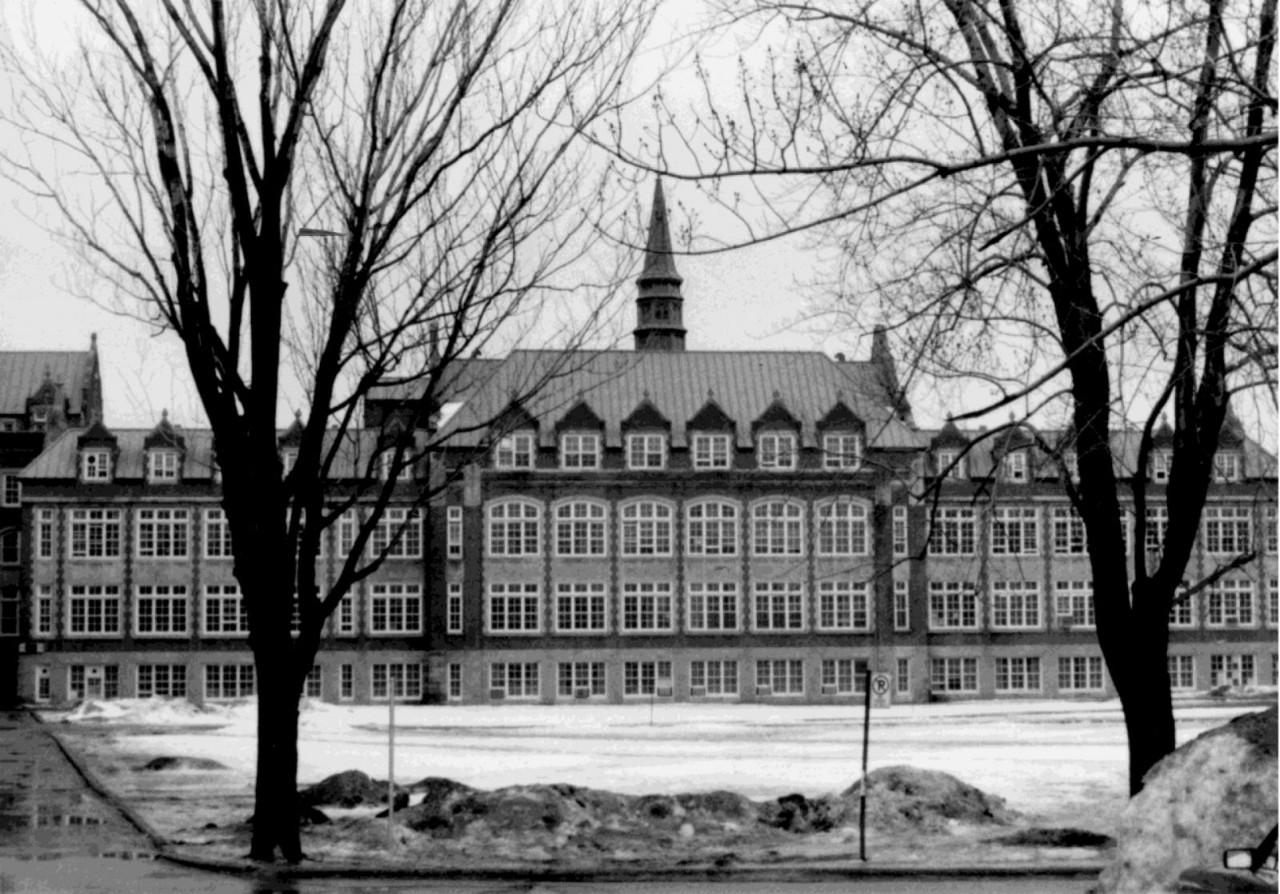 The Central Building viewed from the west, with the chapel steeple visible in the background, February 1988. I049-02-288
The first storey of the Central Building was occupied in 1945, but the completed building was officially opened in 1947, and it held classrooms, the library on nearly all of the top floor, a gymnasium, and student bedrooms at the south end of the second floor. The Guadagni Lounge in the former library space is named for Franco Guadagni, Loyola professor from 1942 until his death in 1964. He was the only Engineering faculty member from 1942 until 1959, and also taught all the Chemistry courses between 1942 and 1953. He was a dedicated and respected teacher, appreciated by both colleagues and students. Loyola College graduation photographs line the second-floor hallway of the Central Building.