Martha Langford, PhD
Distinguished University Research Professor, Art History
Research Chair and Director, Gail and Stephen A. Jarislowsky Institute for Studies in Canadian Art
Editor-in-chief, Journal of Canadian Art History/Annales d'histoire de l'art canadien
Fellow of the Royal Society of Canada (FRSC)

---

---
Martha Langford is the Research Chair and Director of the Gail and Stephen A. Jarislowsky Institute for Studies in Canadian Art and a Distinguished University Research Professor in the Department of Art History at Concordia University in Montreal. She is also editor-in-chief of Journal of Canadian Art History/Annales d'histoire de l'art canadien and co-editor, with Sandra Paikowsky, of the Beaverbrook Foundation Series on Canadian Art History of McGill-Queen's University Press. In 2018, she became a Fellow of the Royal Society of Canada and in 2019, she joined the Provost's Circle of Distinction.

Langford has written the first comprehensive survey of modern Canadian photographic art: "A Short History of Photography, 1900-2000," in Anne Whitelaw, Brian Foss, and Sandra Paikowsky, eds., The Visual Arts in Canada: The Twentieth Century (Oxford University Press, 2010). She is currently writing the first book-length history of photography in Canada, with the support of her Concordia University research chair and a National Gallery of Canada research fellowship.
Her writing on photography and video addresses mediated experience in relation to constructs of memory and imagination. These interests have led her to the work in all media of Canadian artist Michael Snow. She is the author of an Art Canada Institute online artbook, Michael Snow: Life & Work, as well as numerous lectures, conference papers, book chapters, and catalogue essays, including "Repetition / La Répétition: Michael Snow and the Act of Memory," in Catsou Roberts,ed., Michael Snow almost Cover to Cover (Bristol and London: Arnolfini and Black Dog Press, 2001); "Michael Snow: Screen Writing," Switch 3 (Powerplant, spring 2010): 8-15 and"Translation, Migration, Fascination: Motion Pictures by Michael Snow," in Michael Snow, Recent Works (Vienna: Secession,2012); and "Light Erasures and Shifting Temporalities in Some 'Later' Works by Michael Snow," in Brad Buckley and John Conomos, eds., Erasure: The Spectre of Cultural Memory (Oxfordshire: Libri Publishing, 2015).
Her books include Suspended Conversations: The Afterlife of Memory in Photographic Albums (McGill-Queen's University Press, 2001; forthcoming in a second edition, 2020) and Scissors, Paper, Stone:Expressions of Memory in Contemporary Photographic Art (MQUP, 2007).Her edited collections, Image & Imagination, published in both English and French editions (MQUP, 2005) and Narrative Unfolding: National Art Histories in an Unfinished World (MQUP, 2017) have featured original essays by leading and emerging scholars from around the world. Her studies of vernacular photography include A Cold War Tourist and His Camera,co-written with John Langford (MQUP, 2011) and "Strange Bedfellows: Appropriations of the Vernacular by Photographic Artists," in Photography& Culture 1:1 (2008). In 2020, her work appeared in two new compendia for photographic studies: "Photographic Acts and Arts of Memory," in Stephen Bull, ed., A Companion to Photography (Wiley Blackwell) and "Domestic Collections," in Gil Pasternak, ed., The Handbook of Photographic Studies(Bloomsbury Visual Arts).
Langford was the Executive Producer of the National Film Board, Still Photography Division, from 1981 to 1985, when she oversaw the transfer of its collection and program to the National Gallery of Canada, becoming the chief curator and founding director of the NGC affiliate, the Canadian Museum of Contemporary Photography (CMCP, 1985-1994). In these roles, she curated numerous photographic exhibition, both solo and thematic, and published important books and catalogues, notably 13 Essays on Photography (1991) and Beau (1992), which inaugurated the new museum at 1 Rideau Canal. In 2005, she was artistic director of the international photographic biennale, Le Mois de la Photo à Montréal 2005, with 29 exhibitions city-wide. More recently, she co-curated, with Sherry Farrell Racette, Unmasking: Arthur Renwick, Adrian Stimson, Jeff Thomas (2009) for the Canadian Cultural Centre in Paris and the Canadian representation in Musée du Quai Branly photographic biennale PhotoQuai 2009. Also in 2009, she was the commissioning curator for Preoccupations:Photographic Explorations of the Grey Nuns Mother House for the Faculty of Fine Arts, Concordia University – an exhibition now on permanent display at the Grey Nuns residence.

Langford received her PhD from McGill University in 1997, followed by fellowships held at the Institute for the Humanities of Simon Fraser University and the National Gallery of Canada.
Research & Teaching Interests
Photographic History and Theory
Canadian Photographic Historiography

Twentieth-Century Canadian Art
Visual Culture
Photographic Experience (Memory and Imagination)
Institutional Theory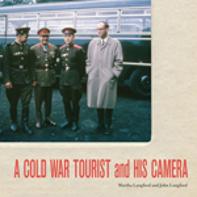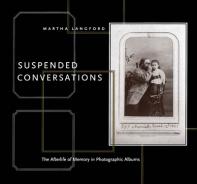 ---
Teaching activities
Drawing on her specialization, professional background, and current research, Martha Langford has taught undergraduate courses on photographic history and theory, museums and other art institutions, and individual practice (Life and Work of Michael Snow). At the graduate level, Langford's seminars tackle thematic and methodological questions, such as "Artists' Words," "What Use Is Photography?" and "How to Explain Art to the 99%." Her lectures and course materials are interdisciplinary, while stressing creative processes, spectatorial experience, and socio-political formations.

Martha Langford has supervised 25 MA theses and 7 PhD theses to completion. She is currently supervising or co-supervising 9 doctoral students in the interuniversity PhD program in art history.
---
Research activities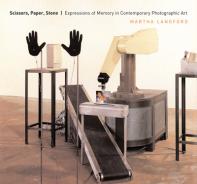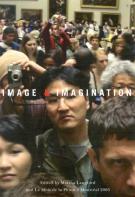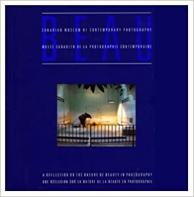 ---
Publications
---
Participation activities
Keynotes, public lectures and conferences
Speaking of Photography is an annual lecture series on the history, theory , and practice of photography. It has been organized by Martha Langford for the Department of Art History for over 13 years.

https://www.concordia.ca/research/jarislowsky/events/photography.html

For Martha Langford's scholarly and public presentations, please download her CV.