Dr. Matthew Thomas Apple, M.F.A, M.Ed., Ed.D.
Visiting Scholar, School of Irish Studies

---
---
As the eldest son of a family of 8 children, I had the intense joy of moving every three to four years between multiple school systems of increasingly smaller sizes, from urban to rural to where on earth are we now. My parents both studied German and were voracious readers and writers with interests in both the sciences and humanities - my mother was a registered nurse and my father a communications specialist for the DMV.

So as an undergraduate student at Bard College (B.A. '94) I studied as much as possible of a little bit of everything, from medieval history to modern French and German to Heidegger, Hegel, and Nietzsche, Mary Wollstonecraft, Percy Shelley, and Anthony Trollope. This enabled me to work in a used bookstore in Michigan.

Fortunately, I successfully applied to the University of Notre Dame (Indiana, the one with the football team) and studied Irish language and literature while I was supposed to be taking creative writing workshops.

After UND (MFA, '97), I headed to Boston (the one with the baseball team) for a brief graphic design cup of coffee (1997-1999). But I grew tired of bankers and Ally McBeal and wanted to teach, so I headed to Nara, Japan, to become an Assistant Language Teacher in the JET Programme (Japan Exchange Teachers). After 3 years teaching in elementary, junior, and senior high schools in southern Nara Prefecture, I then taught for one year at a Kobe-based night cram school before getting a one-year renewable contract as a Language Instructor at a tiny university in Himeji (which has a World Heritage castle that none of my students living there had actually visited).

While finishing my second master's degree (Master's of Education in TESOL), I moved to Kyoto and joined the faculty of the Institute of Language and Culture at Doshisha University as a Limited Term Lecturer. While there, I successfully completed a nonviolent insurrection against the regime of the College and University Educators Special Interest Group of the Japan Association for Language Teaching, mainly because nobody else wanted to run the group. One year into being Treasurer, I realized I was really no good at accounting and preferred complicated statistics, and hence became Program Chair, Conference Organizer, and SIG Coordinator at one fell swoop while figuring how to run a structural equation model for personality and social anxiety. It was an anxiety-provoking, yet informative experience.

From April 2008 to 2013, I became the first non-Japanese tenured faculty member at Nara National College of Technology, which offered high school, associate, and undergraduate degrees in engineering. After receiving my Doctor of Education, I moved on to Ritsumeikan University in April 2013, where I became an Associate Professor in the Department of Communication, College of Letters. I also teach in the Graduate School of Education at Temple University, Japan Campus. As my main school will be opening a new graduate program, I have been asked to diversify my teaching and research repertoire; given that a previous curriculum proposal considered Ireland to be part of Britain, I took it upon myself to start a mission of education in these matters.

My hobbies include martial arts and guitar (not at the same time), and I have been obsessed with ancient civilizations and ancient "pre"history since I was old enough to read the Iliad (I have a certificate in Archaeology from John's Hopkins University somewhere...). John Oliver is a god. I hate writing about myself in the third person, but I enjoy writing historical and science fiction under my incredibly subtle M Thomas Apple pen name. I love the Pixies, U2, and the Chieftains, even though they did let Sting sing a song with them.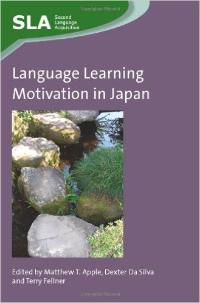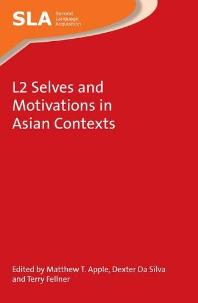 ---
Teaching activities
As a visiting scholar on research sabbatical leave from my university in Japan (Ritsumeikan University), I'm currently not teaching any classes. Please refer to my private website for information about classes taught.
---
Research activities
I am currently on research sabbatical leave. My proposed research project was "Irish-Canadian immigration and identity: An historical dialectic perspective." I have since begun to more narrowly focus on the Irish experience in the first half of the 19th century, specifically from 1798 to 1848, in Quebec.

---
Publications
Below are representative of my research. Please refer to http://manzano027.wix.com/home or https://researchmap.jp/read0122557/ for further information.

Apple, M. T. (2018). Sacral kingship and feminine fecundity: Allegorical images of Ireland in Irish Gaelic aisling poetry. Ritsumeikan Studies in Language and Culture [Ritsumeikan Gengo Bunka Kenkyu], 29, 4, 221-234.

Apple, M. T., & Aliponga, J. (2018). Intercultural communication competence and possible L2 selves in a short-term study abroad program. In I. Walker, D. Chan, M. Nagami, & C. Bourguignon. (Eds)., New perspectives on the development of key competencies in foreign language education (pp. 289-307). Berlin: De Gruyter Mouton.

Apple, M. T., & Da Silva, D. (2016). Language learning motivation in Asia: Current trajectory and possible future. In M. T. Apple, D. Da Silva, & T. Fellner (Eds)., L2 selves and motivations in Asian contexts (pp. 228-238). Bristol, UK: Multilingual Matters.

Apple, M. T., & Neff, P (2012). Using Rasch measurement to validate the Big Five Factor Marker questionnaire for a Japanese university population. Journal of Applied Measurement, 13(3), 276-296.

Apple, M. T. (2006). Language learning theories and cooperative learning activities in the EFL classroom. Doshisha Studies in Language and Culture, 9(2), 277-301.
---
Participation activities
Conference presentations

I have presented at numerous conferences over the past two decades, in a mixture of paper presentations, panel discussions, invited speaker lectures, and teacher workshops.

My most recent international presentations at LIF2018 in May, 2018, in Thessaloniki, Greece, and PLL3 in Tokyo, Japan. I have also presented in the US, Poland, Australia, China, Vietnam, Korea, and Singapore.

Please refer to my private web site for more information about presentations.

Online interview

I was once interviewed by a popular job-hunting website in Japan on how to get a job teaching at a Japanese university. I talked mostly about the need to speak the language of your students (Japanese, in this case) as well as maintain your own motivation and autonomy:

https://blog.gaijinpot.com/gpod-10-getting-university-job-japan/
---
Random facts about me
As I fancy myself an amateur historian, I have conducted genealogical research over the past five years. So far having traced my familial ancestry back to 1400 in some cases, I have sources from England, Wales, Ireland, Canada, France, Germany, and the Netherlands.

It has driven home to me the often unknown fact that intercultural communication and globalisation are absolutely NOT modern phenomena.

I am active in my local community in Japan and have so far served one year as a "hancho" (Anglicized and misunderstand as "honcho," as in "head honcho") in our local community organizing committee. Local activities include neighborhood watch, clean up, distribution of various materials to advertise calligraphy, open lectures by visiting musicians and artists, and participation in the organization of municipal festivals for our city of 114,000.

I have lived in Japan since 1999 and after wasting time passing various language exams ditched the exams and became fluent in Japanese nonetheless.

I have a 4th degree black belt in Shorinji Kempo, which I started after arriving in Japan to teach as an English language assistant teacher in rural junior and senior high schools. I also became an ordained Zen Buddhist monk in 2015. No, I am not vegetarian. Hardly anyone in Japan is.