Charles Reiss
Professor of Linguistics and Founding Member, Concordia Centre for Cognitive Science
---

---
I am a theroretical linguist. I focus on phonology. I tend to work on very narrow issues, but I like to wax philosophical about their implications for linguistics and cognitive science. Mark Hale and I coined the term "substance free phonology" to characterize the formal approach to phonology that you can read about in our book. I don't focus on any particular languages—one is as good as another for my purposes. My favorite course to teach at Concordia is Language and Mind: The Chomskyan Program—I like the idea of making 100 naive students learn about negative polarity items, the cognitive revolution, vowel harmony, finite state machines, unconscious knowledge and ergativity. I sometimes give short courses abroad, for example at the EGG school, or most recently at Euskal Herriko Unibertsitatea.

Education
PhD in Linguistics, Harvard University (1995)
MA in Linguistics, Harvard University (1989)
BA in Mathematics, Swarthmore College (1985)
Research and teaching interests
Language and Mind
Cognitive Science
Historical Linguistics
Phonology
Phonetics
Language Acquisition
Morphology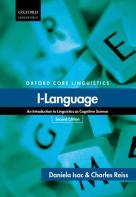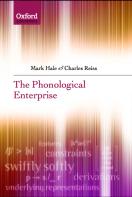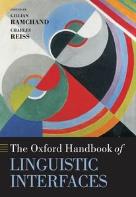 ---
Teaching activities
Recent courses
Language and Mind: The Chomskyan Program
Phonological Analysis
Language Acquisition and Universal Grammar

---
Selected publications
Papers
See Academia.edu or ResearchGate


Books
Phonology: A formal introduction. Forthcoming from MIT Press (with Alan Bale)

I-language: An Introduction to Linguistics as Cognitive Science. Oxford Univerity Press, 2008/2013 (with Daniela Isac)

The Phonological Enterprise. Oxford Univerity Press, 2008 (with Mark Hale)

The Oxford Handbook of Linguistic Interfaces. Oxford University Press, 2007 (with Gillian Ramchand).