Laurie Milner, PhD, MA, BA
Professor Part-time, MFA and Art History, Fine Arts

---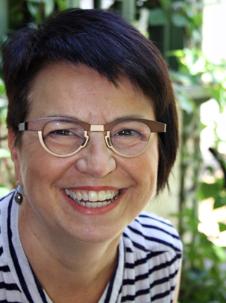 ---
Laurie Milner's doctoral dissertation attended to issues of gender and sexuality in the art and criticism of Paul Cezanne, offering a queer, situated reading of the construction of the "father of Modern art" in fin-de-siècle Paris. Her current research on faith-based identifications in contemporary art explores how visual art encodes and enacts religious belief, and demonstrates limits and elisions in the rhetoric of liberal secularity within art history and criticism. Laurie's research has been funded by the SSHRC, the Government of France, Concordia University Part-Time Faculty Association, and Bishop's University. Prior to coming to Concordia, she held positions as Associate Professor and Head of Critical Studies at Emily Carr University of Art and Design, and Director/Curator at Glendon Gallery, York University. Laurie teaches seminars on contemporary art, theory and writing in the MFA program and 19th century art and architecture in the Art History department at Concordia University, and courses on art and architecture from the 18th century until today, gender and sexuality in art and art writing, art and philosophy, art historical methodologies, contemporary art writing, and museology at Bishop's University. She also runs Laurie Milner Editorial Services (www.lauriemilner.com), which specializes in writing in the arts, humanities and education. She has been an active contributor to curriculum development in several institutions of higher education and received an outstanding teaching commendation from Emily Carr University of Art and Design.

Education
BA University of Guelph
MA Northwestern University
PhD Northwestern University
Areas of expertise
Writing on art and artists' writing, contemporary art and philosophy, Modern art history, art and religion, continent philosophy, critical theories.
Research interests
Emerging modes of writing on art, envisioning futures through writing on art, Buddhist philosophy and contemporary art.