Joshua Neves, PhD
Assistant Professor (Film Studies), Cinema

Canada Research Chair and Director of the Global Emergent Media (GEM) Lab
---

---
Biography
Professor Neves' research centers on global and digital media, with a particular focus on video, television, and digital culture; China, Asia and the Global South; cultural theory and political theory; media urbanism; digital media ethnography
He is the co-editor (with Bhaskar Sarkar) of Asian Video Cultures: in the Penumbra of the Global (Duke University Press, 2017), and author of Underglobalization: Beijing's Media Urbanism and the Chimera of Legitimacy (Duke University Press, forthcoming 2019). His work has appeared or is forthcoming in Social Text, Discourse, Film Quarterly, Sarai, Cinema Journal, The Media Fields Journal, Rethinking Chinese Television, A Companion to Documentary Film History, The Routledge Companion to Risk and Media, Critical Approaches to Contemporary Architecture, Culture Machine, among others.
Dr. Neves' current book project is tentatively titled Smart Bodies: On Neuropolitics and Technologies of Enhancement. It examines shifting cultures of optimization—smart drugs to smartphones—paying close attention to changing bodily capacities and new demands for hyperbolic performance.
He previously taught in the Department of Modern Culture & Media at Brown University, and was a Mellon Postdoctoral Fellow at the Jackman Humanities Institute, University of Toronto.
Keywords
global media, digital culture, cultural theory, political theory, China, Asia, video, television, piracy, urbanism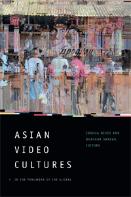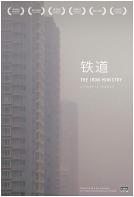 ---
Research
Current Research Projects:
Smart Media and Technologies of Enhancement (smart drugs to smartphones)
Video Cultures - including Streaming Technologies and Videographic Research Methods
Global Television; Global Media
Emergent Media in a Global or Comparative Context
Intersections between Postsocialist and Postcolonial Media Networks
Piracy and Informal Media
Media Urbanism; Infrastructure
*Please contact me to discuss MA/PhD supervision on topics close to my own research


Dr. Neves is the Director of the
Global Emergent Media (GEM) Lab
- a research hub combining the site-specific study of new media forms and practices, cultural and political theory, and transnational research projects and partnerships.
www.globalemergentmedia.com/
Annual
Seminar in Media and Political Theory
2018-19: Media & Paranoia
2017-18: Populism
2016-17: Capture
2015-16: Political Concepts
GEM Summer Institutes
The 2017

GEM Summer Institute,

Centro Kim's Video Center (Salemi, Sicily)

https://www.globalemergentmedia.com/summer-institute
---
Selected Publications
Asian Video Cultures: In the Penumbra of the Global (Duke University Press, 2017) [co-edited with Bhaskar Sarkar]
"Videation: Technological Intimacy and the Politics of Global Connection," in Joshua Neves and Bhaskar Sarkar, eds., Asian Video Cultures: In the Penumbra of the Global (Duke UP, 2017).
"The Long Commute: Mobile Television and the Seamless Social," in Ruoyun Bai and Geng Song, eds., Chinese Television in the Twenty-First Century: Entertaining the Nation (Routledge, 2014).
"Cinematic Encounters in Beijing," Film Quarterly 67:1 (2013).
"For the City Yet to Come: Planning's Visual Culture," Sarai Reader 09: Projections (2013).
"New Specificities," Cinema Journal 52:4 (2013).
"Media Archipelagos: Inter-Asian Film Festivals," Discourse 34:2-3 (2012).
"Beijing en Abyme: Outside Television in the Olympic Era," Social Text 107, 29:2 (2011).
Co-edited (with Jeff Scheible), "Video Stores," inaugural issue of the Media Fields Journal (2010).

---
Teaching
Media Genealogies of the Digital (PhD seminar, Winter 2019)
Digital Media: Theory and Practice (MA seminar, Fall 2018)
Digital Culture: Theory and Practice (undergraduate, Winter 2018)
Digital Media Ethnography (MA seminar, Fall 2017)
Piracy: Culture and Politics (MA seminar, Winter 2017)
Global TV (PhD seminar, Fall 2016)
Methods in Film Studies (MA seminar, Winter 2016)
Genealogies of the Digital (PhD Seminar, Fall 2015)
Media and Cultural Theory in the Global Asias (MA seminar, Winter 2015)
Film History Since 1959 (undergraduate, Fall 2014)