WINTER PREP: 5 ways to get ready for grad school
From note-taking to goal-setting, these techniques will jumpstart your Concordia journey
Posted on November 30, 2017
|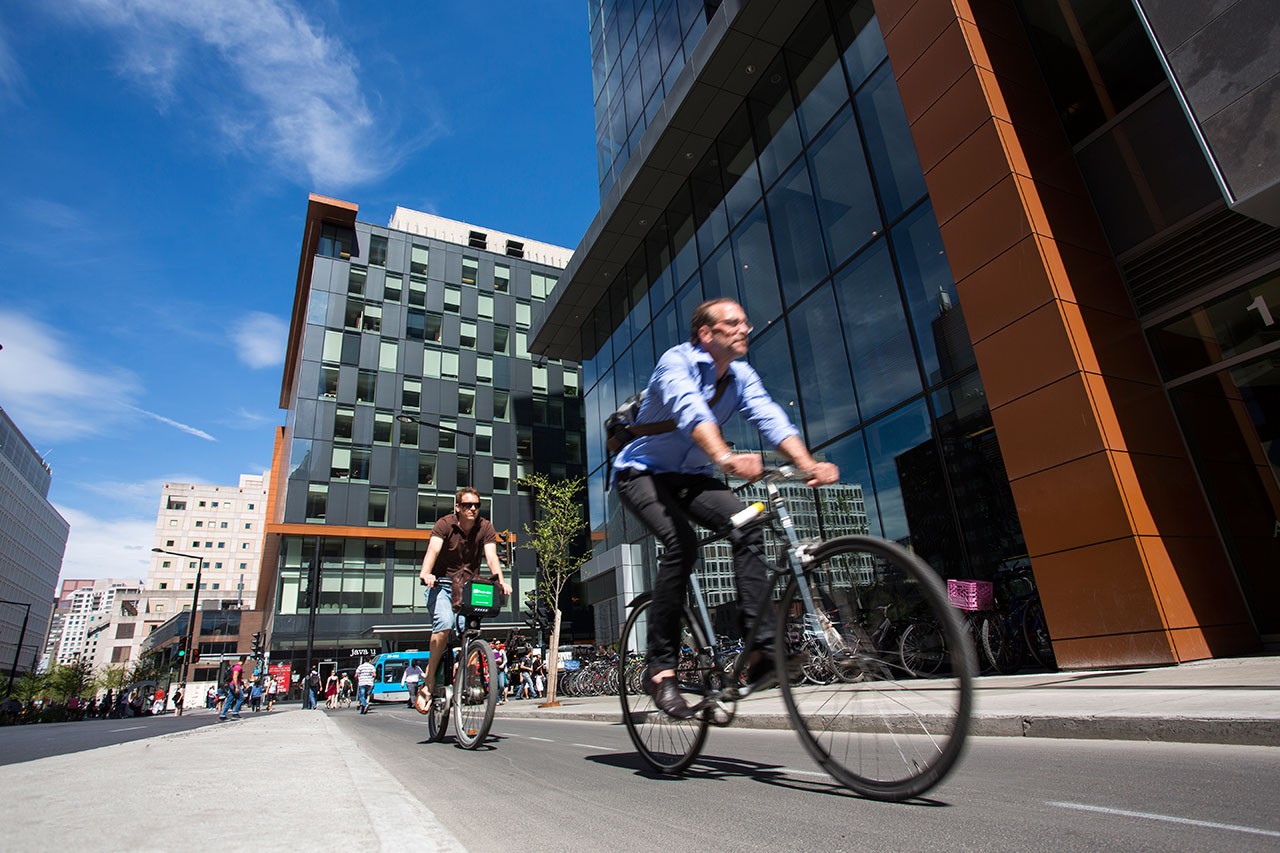 Feeling nervous about starting grad school at Concordia this fall?
Don't sweat it. With a little preparation, you'll be able to transition into the next stage of your academic journey without a hitch!
Marie Sanjur is coordinator of GradProSkills, a program that offers professional development workshops and resources specifically for Concordia graduate students. Here are the activities she recommends to get ahead of the graduate learning curve:

1. Academic integrity is key
First things first: become aware of your academic responsibilities at Concordia by completing the mandatory academic integrity module.
This online web tutorial is a guide for graduate students producing original research. It provides information on how to properly cite sources, use copyright-protected works and discover university resources.

2. Make an individualized plan to achieve your goals
Many of us pursue grad school to take our careers to the next level. Doing so requires thinking about job objectives and how to leverage our education, before even cracking a textbook.
Preparing an individual development plan can help you map your grad school experience by identifying small goals — and the resources to help you reach them — for each stage of your program.
Sanjur recommends this worksheet from the University of Wisconsin. You can also browse the suggested GradProSkills workshops by program stage.
GradProSkills fall workshop registration opens on December 12.

3. Find the right technique to tackle your reading load
Graduate courses have much higher reading requirements than undergraduate ones, and some academic texts can be very dense, especially if you are not reading in your first language. Sitting down with a highlighter and attempting to get through each chapter page by page may no longer be a feasible strategy.
Make sure you don't miss out on important content by taking time to get familiar with alternative reading and note-taking techniques. Find out what works best for you!

4. Brush up on the rules of academic writing
"It can be helpful to review academic writing techniques before the start of your graduate studies," notes Sanjur, who suggests students browse the Purdue University Online Writing Lab.
If your program requires you to write a thesis, you might also want to pick up one of these books:
Academic reading and writing help is also available through Concordia's Student Success Centre. Make an appointment with a learning specialist who can help you develop in other areas as well, such as problem solving, oral presentations, preparing for and taking all types of exams, and time management.
5. Identify your de-stresser
Adding grad school, and maybe even a new city, to your life is exciting but also stressful. It's important to know what helps you de-stress — be it listening to music, going to the gym or chatting with a friend. Unfortunately, when life gets busy, these are usually the first activities we push to the side. But that's when they are most vital!
Before starting classes, take a moment to create a favourite playlist, sign up for a fitness class or make a commitment to talk to a friend regularly.
"Time for fun activities is just as important in your weekly schedule as a class or a job," Sanjur says.

For more information on how to excel in grad school, visit Concordia's GradProSkills.