Finding le mot juste is fun
Translation students share passion for perfection and puns
A troupe of Concordia's translation mavens are on a mission to find the right words, tell the worst jokes and kidnap the competition's mascots at the 2013 Jeux de la traduction, hosted by Université de Moncton in New Brunswick. This is the eighth edition of the annual competition with teams from 10 Canadian universities, which take turns hosting the well-organized and sometimes rowdy event.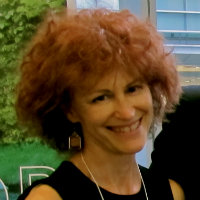 More than half of the Concordia team and its supporters is connected with Concordia's co-operative education program and the Institute for Co-operative Education. Team members are Alex Gauthier, Kelly Proulx, Myriam Gervais, Véronique Fortin, Audrey Chartier and Catherine Hine. Chartier and Hine are current co-op students. Coaches Caroline Draws and Suzanne Prémont are co-op alumnae. The team will be accompanied by Christine York, program coordinator for the Translation Co-op. While not involved directly with the Jeux de la traduction, Chargée d'enseignement and Co-op Program Director Danièle Marcoux is responsible for Translation Co-op students and their experiential learning objectives.

York describes the members of the team as "top students who are creative and motivated." Hine agrees. "We willingly choose to translate outside of class and homework on a Monday night, and well, pun after pun after pun after word-play is something you only get in a room full of translators. In two languages!"

Audrey Chartier, currently doing a co-op work term in a legal firm, is going to the Jeux de la traduction for the first time. She sees her work term experience as an advantage. "If we have any law translation to do, I should, at the very least, avoid all the biggest traps," she says. New team member Hine also says her co-op work term will be helpful. "If anything, it's made me a lot quicker, which is a huge advantage in competition. It's also helped me get things right, first time around, so there's a lot less revision to do.

The Jeux de la traduction is more than just a battle of words. Concordia co-op alumna Ive Cartier has attended almost every Jeux since its inception in 2006, when she was captain of the winning Concordia team. "The translation games are first and foremost very creative," she says. "It's a series of short brainstorms and you have to come up with the best ideas as fast as possible … as a team. It's an amazing rush."

Looking forward to her second Jeux, York says that during the school year, " … marking our students' translation assignments is a solitary activity. At the Jeux de la traduction it is exciting to share the marking with other judges and to compare and discuss our conclusions."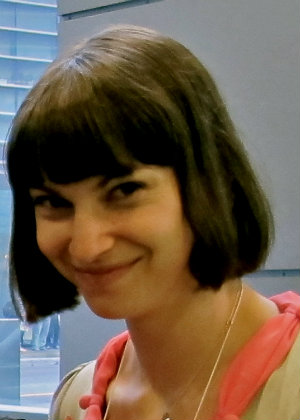 Coach Suzanne Prémont adds, "Some competitions are individual, but most of them are made in teams of two to six. Translators are used to working on their own, but the Jeux help us learn to collaborate. We usually have only 10 or 15 minutes to translate a verse of a song or a scene from a sitcom and no dictionaries are allowed, so we need to put our heads together and make quick decisions. We'll wear crazy costumes of gold and maroon all weekend and show off our team mascot, Colpron the Lion."

And sometime during the weekend there's a good chance participants will sing the Hymn of the Jeux, Les yeux du traducteur. The song, based on the chorus of Les yeux du coeur by Gerry Boulet, was originally scribbled on a sales receipt by team members from Université Laval during the early years of the Jeux. They did not realize they were expected to do a presentation, so they substituted the impromptu song, which is now part of the Jeux's history.

"The Games have a very rich history, and we like to tell it," says Cartier. "Winning the competition is good, but that's not the best thing you can get out of the games. Focus on the people, on your team and other teams."

Related links:
• Jeux de la traduction 2013
• Institute for Co-operative Education
• Département d'études françaises
---