The sound of Oscar-nominated music
Concordia lecturer Luigi Allemano created the audio for short film Dimanche/Sunday
Faculty member Luigi Allemano is the music composer and sound designer for the Patrick Doyon and National Film Board of Canada production Dimanche/Sunday, nominated for an Academy Award in the Short Film (Animated) category.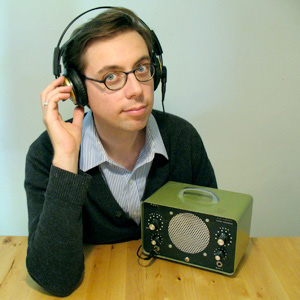 The film, presented from the vantage point of a young boy, takes place on a Sunday after church. While his family is inside worrying about finances after a local factory shuts down, the boy is outside playing with coins on nearby railroad tracks. His imagination allows him to escape boredom on a gloomy Sunday afternoon. According to the National Film Board of Canada's website, the "animated fable for the whole family shows us how important it is to see life through a child's eyes."

As music composer and sound designer, Allemano was responsible for designing and creating the soundtrack for the animated film. While the characters in Dimanche make sounds, there is no dialogue, so sound and music were a vital part of the short.

"The voice actors were cast by director Patrick Doyon and one of his producers, Marc Bertrand, but apart from that, I created the rest of the sonic universe in Dimanche," he says. "The biggest responsibility was to make sure that the sound and music remained in balance with the animation. The dramatic structure and emotional tone depend almost entirely on the music and sound. From the response we've received, it seems that a good balance was struck.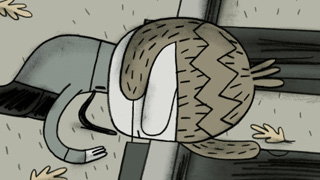 "Of course, the collaboration was greatly strengthened by the musicians and foley artist with whom I was fortunate enough to work," he continues. "It was a thrill for me to perform some of the music in studio with world-class players from the Montreal music scene."

So how does it feel to have worked on an Academy Award-nominated film?
"It feels exciting!" says Allemano, who is a film animation lecturer at Concordia. "This is the first time my work as a music composer has appeared in an Oscar-nominated film. I feel very fortunate to have had the opportunity to collaborate with director Patrick Doyon on such a poignant and personal project."
This isn't the first time that Allemano has worked on Academy Award-nominated films. In 1999, both When the Day Breaks by Wendy Tilby and Amanda Forbis and My Grandmother Ironed the King's Shirts by Torill Kove were nominated while Allemano was working as an assistant animator with the National Film Board of Canada.

Will he be attending the Academy Awards on Sunday, February 26?

"No, unfortunately I will not be accompanying director Patrick Doyon to Hollywood," he says. "In the Animated Short category, seating at the ceremony is limited. I believe that Patrick will be accompanied by his partner and perhaps his producers. I'll be glued to the TV along with the rest of his crew here in Montreal!"

Dimanche/Sunday has also been nominated for a 2012 Prix Jutra in the category of Best Animated Film. The Jutra awards ceremony takes place on March 11, 2012.

Third-year journalism student Lesley De Marinis is an intern with Concordia's University Communications Services.

Related links:
• Luigi Allemano's profile site
• "Four Concordians up for Jutra awards" – NOW, February 6, 2012
• Watch the film on the NFB site
• The 84th Academy Awards site



---