Four Concordians up for Jutra awards
Mel Hoppenheim School of Cinema alumni and lecturers nominated for 2012 Jutra awards
Four Concordians are certainly looking forward to the Jutra awards, which recognize achievement in the Quebec film industry. The event is set for Radio-Canada broadcast on Sunday, March 11.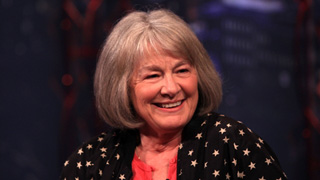 Nominees from Concordia's Mel Hoppenheim School of Cinema include part-time film production instructor Micheline Lanctôt. Her film, Pour l'amour de Dieu, is vying for six Jutras including best director. Lanctôt is a veteran Quebec director, actor and screenwriter. Her latest film follows a young girl who finds refuge in religion to escape her tense family atmosphere.

Graduate Mathieu Tremblay, BFA 08 (film animation) is up for best animated film for D'aléas, a monochromatic work that animates the rhythms of a roaring train. Tremblay completed a 3D digital art program at l'Université du Québec à Montréal in 2002 before arriving at Concordia, and he has worked on own films for the past four years.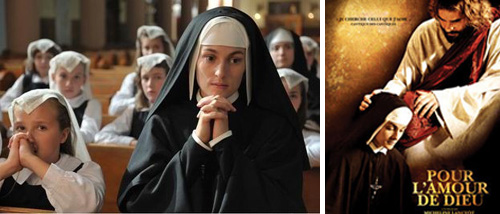 Another alumnus, Dominic Étienne Simard, attendee 02 (film animation), received a best animated film nod for the National Film Board of Canada (NFB) film, Paula. The black and white work stylistically portrays a child who witnesses an act of violence toward a prostitute. Simard recently won the NFB's Cinéaste recherché(e) competition, which provides an opportunity for emerging artists to make their first professional, animated film.

Finally, Luigi Allemano, a film animation lecturer, created the sound and music for another Jutra nominee, Dimanche. The NFB film, directed by Patrick Doyon, is also nominated for a 2012 Academy Award in the Animated Short Film category. Winners will be announced during an ABC network broadcast on Sunday, February 26.

Related links:
• Mel Hoppenheim School of Cinema
• "The sound of Oscar-nominated music" – NOW, February 6, 2012
• 2012 Jutra award nominees
• National Film Board of Canada's Dimanche trailer
• National Film Board of Canada's Paula trailer
• Pour l'amour de Dieu website
• D'aléas website
---