Conflict solver to the rescue
Through active listening, Concordia grad Sonia di Maulo helps company's resolve problems
Posted on April 12, 2017
|
By: Lucas Napier-Macdonald
As a performance improvement professional — a title that even the job's doer says elicits blank stares — Sonia di Maulo, BA 94, MA (ed. tech.) 01, enters companies to rectify communication breakdowns.
Di Maulo was once invited to a company, for instance, where relations between two senior leaders had soured so badly that they wouldn't even answer each other's phone calls.
"It was a very dramatic situation," she says. "I was called in to help re-establish trust and cooperation."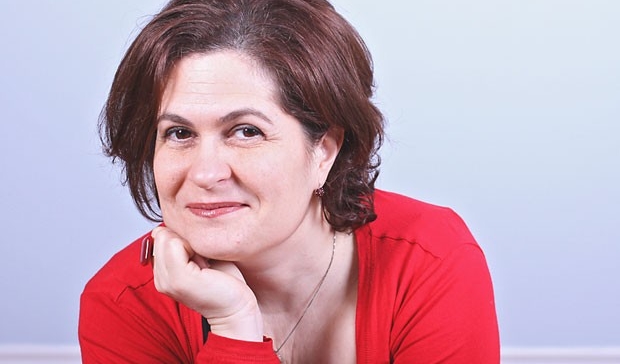 Sonia di Maulo works with companies to improve communications between professionals. | Photo: Marisa Reda
Of the various activities she introduced, Di Maulo says that the most successful was her guiding principles exercise. She asked both managers to spell out the values by which they live. They then codified them and agreed to consult the document before any interaction, even a one-off email.
The communications guru says that the guiding-principles exercise helps re-establish civility because the parties "determine together what the rules will be."
Bringing work home
Di Maulo says her two boys, Samuel and Noah, give her the opportunity to practise what she preaches. "They helped me understand that when I go out and work with global organizations, I have to have experienced the things I'm sharing with them," she says.
Di Maulo's sons also helped inspire her 2012 book, The Apple in the Orchard: A story about finding the courage to emerge as a leader, which won the International Society for Performance Improvement's excellence in communications award this year.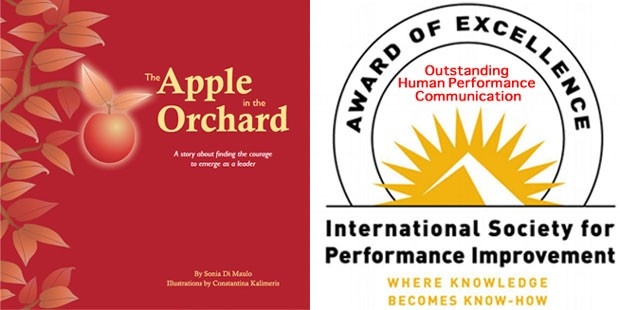 Sonia di Maulo's 2012 book
The Apple in the Orchard: A story about finding the courage to emerge as a leader
won an Award of Excellence from the International Society for Performance Improvement.
The book's colourful front cover and fable-like quality — it tells the story of Brave Apple, an orchard fruit that launches herself from her comfortable branch towards a spectacular nearby tree — are reminiscent of the many children's books Di Maulo bought for her sons during her trips abroad.
The communications specialist's Concordia education also informed her book. While pursuing her master's in education technology, Di Maulo was introduced to the theory of systems living — how every living thing is linked by what she calls "invisible lines of connection."
"As I dug into the research, I became fascinated with trees. They have incredible networks under the ground where they communicate and share resources," she says.
"And they're quite selfless. If there is a tree in the forest that is not doing so well, that tree will send out a signal to direct the resources elsewhere."
Di Maulo, however, admires more than just underground connections. She says her fondest memory of Concordia was the former online network FirstClass, which the university established for its students.
"It was very, very new at the time," she says. "Even when I wasn't at school, I could keep learning and interacting in an intact and vibrant community."
#CUalumni
Related links
Find an expert
Search for an expert to comment on any topic
Enter a phrase or keyword
---