It's gold (again!) for Team Concordia in 3D printer design
For this Canada-wide competition, 9 ingenious engineering students made their prototype out of a milk crate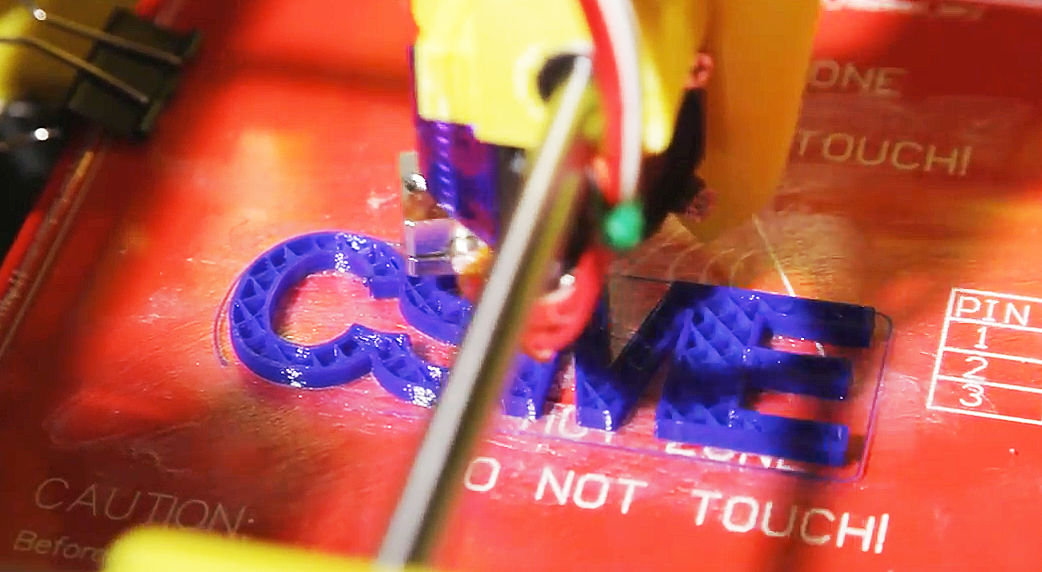 For the second year in a row, students from Concordia's Faculty of Engineering (ENCS) took home top honours at the 2017 Canadian Society for Mechanical Engineering (CSME) International Congress.
The nine-person Concordia team — Eric Ducray, Philippe Ducray, Nicolas Dziemian, Darrin Fong, Victoria Hill, Luca Lamontagne, Mihael Mihaylov, Matthew Silverstein and Benjamin St-Pierre — won Best Overall Design at last week's CSME National Design Competition for their milk crate 3D printer, dubbed the MilkCreator.
Each year, students design and build a 3D printer over the course of a year, going up against teams of engineering students from universities and technical colleges from across Canada.
Participating teams must submit a working printer along with a technical report and business plan. They must also produce a promotional video for their project. One of the design requirements is that the cost of components and building materials must not exceed $300.
The video production component is designed to test the so-called soft skills that are now a part of engineering curricula across the country. Students have to communicate the value and potential impacts of their product and demonstrate its use.
"Building the 3D printer was our first chance to test our application of engineering," says Silverstein, a mechanical engineering student and president of CSME Concordia.
"We don't learn how to make 3D printers as part of our degree, so we had to really apply skills we learned in the classroom to accomplish this. The result was beyond what I had imagined."

After three rounds of judging over the course of a year, the Concordia team was selected as a semi-finalist and invited to the 2017 CSME International Congress at the University of Victoria in May. There, the teams gave a 20 minute presentation, presented their video and answered questions from a panel of judges.
"Design competitions like this one really give students a chance to see how engineering is done in the workplace," says faculty supervisor Ali Dolatabadi, professor and graduate and PhD program director in the Department of Mechanical, Industrial and Aerospace Engineering.
"You have to be able to design, build, communicate, and present your ideas to various stakeholders."
Silverstein says the competition was a great opportunity to manage a project for the first time.
"It really gave me a sense of what awaits me when I graduate."

Find out more about Concordia's Faculty of Engineering.