Behind every successful library collection
Jocelyn Godolphin retires from Concordia Libraries with a legacy of transformation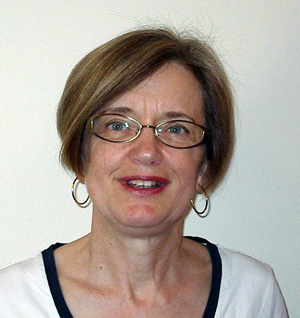 Librarian Jocelyn Godolphin steps into retirement this June after bringing the collections of Concordia University Libraries through a decade of transformation.
Godolphin, who has been in the job since 2004, is widely acknowledged to have raised the library collections to a whole new level during her tenure as Associate University Librarian, Collection Services.

She did so in part through her work for the Canadian Research Knowledge Network, a partnership of universities dedicated to expanding access to licensed digital content in Canadian academic libraries. As a member of the CRKN Negotiations Resource Team, Godolphin ensured faculty and students at Concordia and other Canadian universities had access to many of the vast new electronic research databases that have come to dominate contemporary academic library collections.

Her work brought "deepest thanks" from the CRKN Board of Directors in a tribute that cited her capacity for "providing insights in a very convincing and collegial manner." Meanwhile, here at Concordia, David Graham, senior advisor to the president and former provost, was familiar with Godolphin's contributions. "Jocelyn's tireless, astute, and thoroughly committed approach to the development of our print and digital collections has been truly exceptional," he said.

Concordia University Librarian Gerald Beasley also paid tribute. "Jocelyn has been an outstanding leader and agent of change for Concordia, with a clear vision, which is also clearly communicated, for the future of Collection Services at Concordia," he said.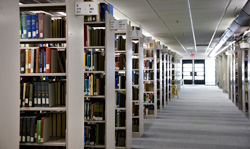 Beasley credits Godolphin with an impressive record of organizational development, including her leadership in the 2009 launch of Spectrum, Concordia's institutional research repository. Godolphin was also a leader in transforming processes in the Libraries Collections Services to keep pace with unprecedented changes in scholarly publishing. This included the creation of key staff positions, the installation of an integrated Electronic Resources Module, and the restructuring of cataloguing processes to manage a torrent of electronic publications.

Godolphin is recognized as a tireless guide and mentor for other librarians. She also served as a lecturer in the McGill University School of Information Studies from 2004, and previously held senior appointments at the libraries of McGill University and the University of British Columbia. Her scholarly achievements include an MA in History (U.Oregon) and a Master in Library Science (UBC).

Related links:
• Library Collections
• Special Collections
• Spectrum Research Repository

---