An international summer school with a rural Quebec twist
From June 21 to July 6, Concordia co-hosts the International Comparative Rural Policy Studies 2012 Summer School
Though sun and surf beckon at the end of the school year, graduate students are often required to remain in the city for research fellowships and thesis-writing activities

This summer, Montreal graduate students will have the opportunity to broaden their horizons by participating in an annual international research initiative that will focus exclusively on the province of Quebec.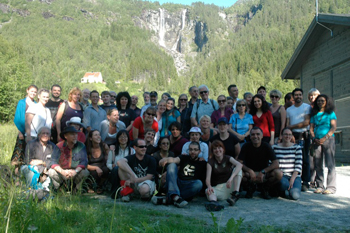 In partnership with the Canadian Rural Revitalization Foundation and the Université du Québec à Rimouski, Concordia will host the ninth annual International Comparative Rural Policy Studies (ICRPS) Summer School from June 21 to July 6, 2012.

The ICRPS program is the first of its kind to bring together an international, multidisciplinary group of faculty, students, and professionals to study the many facets of rural policy in the contexts of Europe and North America.

The program's unique two-week curriculum will give 30 graduate students and 20 faculty members from Canada and abroad (including the U.S., Norway, Spain, Italy, Scotland and Mexico) a chance to travel within urban and rural Quebec, where they will be introduced to tools for policy creation and analysis, and techniques for collaborative research and communication.

"Through the school, students are given opportunities that are rare in a classroom setting," says William Reimer, professor emeritus with the Department of Sociology and Anthropology, and one of the Quebec summer school's co-organizers.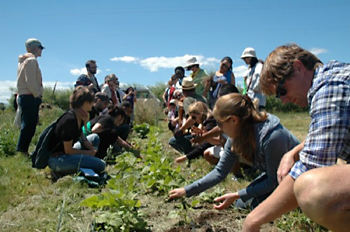 "They will work with scholars from various parts of the world, thus having access to experiences, regimes and insights that are broad and challenging."

Participants will spend three days in Montreal, three days in Quebec City and five days in Rimouski, interspersed with shorter visits to smaller rural towns. In each location, the group will meet with the architects of Quebec's rural and northern policies, as well as community leaders and citizens, to learn about the ways in which these government policies have affected their livelihoods.

What's more, ICRPS 2012 Summer School participants will have the unique opportunity to produce reports for the Ministère des Affaires municipales, des Régions et de l'Occupation du territoire. These reports will contain reflections on the key issues faced by policy-makers, with regards to food, energy, inequality, natural resource management and rural development.

"The international perspectives represented by the participants will be important in informing these reports, as they will provide a particularly useful foil with which to consider the case of Quebec," explains Reimer. "In the process, students will learn how policy is formulated, evaluated, changed and communicated in an experiential manner."

Related links:
• International Comparative Rural Policy Studies 2012 Summer School
• International Comparative Rural Policy Studies
• Canadian Rural Revitalization Foundation
• Ministère des Affaires municipales, des Régions et de l'Occupation du territoire
• Concordia's Department of Sociology and Anthropology
---