Custom fit for performers
New music, theatre and dance facilities downtown courtesy of Knowledge Infrastructure Program
Thanks to a huge funding injection from the Knowledge Infrastructure Program (KIP), Concordia's three performing arts departments (music, dance and theatre) have moved from their former rooms scattered around Loyola Campus to spacious, modern rooms centrally located downtown.

The new performing arts infrastructure was made possible because of an investment of $11 million from KIP, a program jointly funded by the Government of Canada and Québec's Ministère du développement économique, de l'innovation et de l'exportation.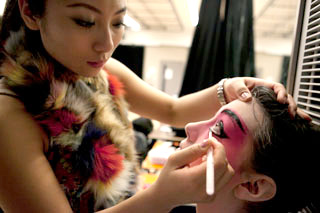 Overall, Concordia received $80 million in infrastructure funding through KIP, which also allowed the university to build its new Centre for Structural and Functional Genomics, the PERFORM (Prevention, Evaluation, Rehabilitation and FORMation/training) Centre, and the new Solar Simulator – Environmental Chamber Lab.

"It was extraordinarily felicitous that we needed to move at the time that KIP funding became available, and we're extremely grateful," says Catherine Wild, dean of the Faculty of Fine Arts. "This investment in our facilities […] has meant very many positive changes for the students and faculty in our three performing arts departments."

Wild insists that the consolidation of the music, theatre and dance departments in the downtown Quartier Concordia is already helping them create stronger links with each other and form partnerships with players in the Montreal performing arts scene. "The opportunities for creative synergy and for interdisciplinary work are sure to increase, and we're quite happy about that."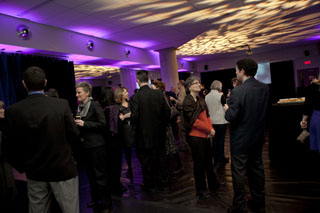 The Department of Theatre now has new sprung-floor acting studios equipped with state-of-the-art projection equipment and sound systems, two design classrooms, a lighting lab, a new costume shop, costume storage space and a dye lab.

Students in contemporary dance now practise their routines in two standard dance studios with sprung floors, equipped with projection equipment and integrated sound systems; a large dance studio with a lighting grid and black box seating (allowing them to hold performances in their practice space for the first time); and video recording equipment in all of the studios.

The music department's new spaces in the John Molson School of Business Building were designed by an acoustician with the department's specific needs in mind. The new spaces include smart classrooms with networked multimedia, mixing and playback capabilities, and a new recording room and control booth wired to record and playback activities in specific classrooms. There's also a keyboard lab and new practice studios with built-in soundproofing, some of which are large enough to accommodate ensembles.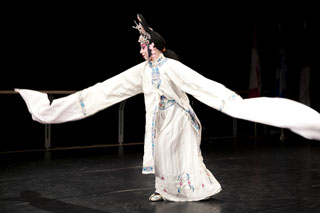 Electroacoustic students have their own studio recording spaces, including an octophonic studio, which uses eight separate channels for recording and playback.

The KIP funding also allowed for much-needed renovations to the D.B. Clarke Theatre, including a refurbished lobby, new rigging, safety upgrades and new seats.

Dance professor Michael Montanaro lauded the new facilities, underlining the positive effect they are having on the performing arts learning experience for students at Concordia. "It opens up the minds of the students because they're not thinking about how they're going to function in facilities that can't meet their expectations. They're working in a space that can accommodate their creativity and their abilities as artists."

Concordia's President Frederick Lowy admits that the previous spaces occupied by the performing arts departments on Loyola Campus were less than adequate. But he says the testimonials of students and staff benefitting from the new facilities show that they are thrilled with their new downtown locations. "This space allows our fine arts colleagues to do what they do so well in appropriate quarters," he says. "We are extremely grateful to the governments who made it possible."
Watch the video about the new teaching, research and performance facilities:

Related links:
• Concordia's Knowledge Infrastructure Program (KIP) facilities
• Knowledge Infrastructure Program
• Concordia's Faculty of Fine Arts


---