Take in some art over the holidays
Concordia's Faculty of Fine Arts struts its stuff for the holidays
The holiday season is a favourite time of year for many to take in concerts, performances and artwork. Concordia provides such events, with students giving end-of-term performances to show off what they've learned. NOW has compiled a list that may be of interest to Concordians and their families.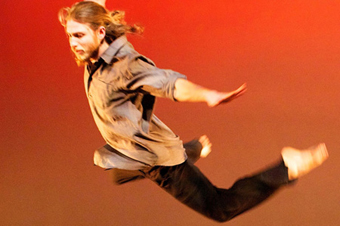 At the Oscar Peterson Concert Hall, music students will perform chamber ensembles, a piano recital, a jazz ensemble and big band music.

What: Chamber ensembles and piano recital under the direction of Gregory Chaverdian
When: Wednesday, December 7 at 8 p.m.

What: Jazz group Ensemble Eclectic performs under the direction of Gary Schwartz
When: Thursday, December 8 at 8 p.m.

What: Dave Turner directs a big band performance
When: Friday, December 16 at 8 p.m.
Cost: Tickets are $5, free for students with valid ID.

Where: All music events are held at the Oscar Peterson Concert Hall located on the Loyola Campus (7141 Sherbrooke St. W.)

For more information, call the concert hall at 514-848-2424, ext. 4848, or visit the Oscar Peterson Concert Hall website.
---

Downtown in the John Molson School of Business Building, students from the Department of Contemporary Dance give their end-of-term performances.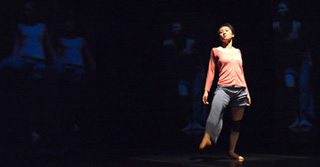 Tickets, available only at the door, are $10, $8 for students, and seating is limited.
Shows are every night at 8 p.m. from December 8 to 14 inclusive, with matinées at 2 p.m. on Saturday and Sunday.

For more information, visit the Contemporary Dance website or call 514-848-2424 ext. 4555 or 4559.
---

The VAV Gallery is holding its 50/50 sale, ending Friday, December 9. It is an ongoing tradition in the Faculty of Fine Arts to show and sell a variety of printed artworks by students and alumni.
The 50/50 concept sees half the sale proceeds going to the artist and the other half to the Student Printmaking Association, to fund activities, events and field trips. Mediums such as lithography, screenprinting, intaglio, woodcut, digital, photography, letterpress and mixed medium printmaking will be displayed and sold. Only cash is accepted.

Where: VAV Gallery, in the VA Building (1395 René-Lévesque Blvd. W.)
When: Daily from 10 a.m. to 6 p.m. until Friday, December 9

Related links:
• Faculty of Fine Arts - Upcoming Events
• Department of Contemporary Dance
• Department of Music
• Oscar Peterson Concert Hall
• VAV Gallery


---