A library within a library
Concordia is the first Quebec University to offer students self-serve access to every textbook for every course.
In time for exams, students can take advantage of the new Webster Library Course Reserve Room – an innovative resource they helped finance.
Located in room LB 201 in the J.W. McConnell Library Building, the Reserve Room aims to provide self-serve access to every textbook and every required reading for every downtown graduate and undergraduate credit-based course.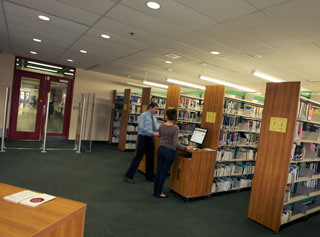 Concordia becomes the first Quebec University and only the third Canadian University with such a resource.

"It is a library within a library" says Guylaine Beaudry, Director of Webster Library.

The room houses over 1,500 items (and growing) available for reference, arranged alphabetically according to course codes. Students are able to sign out one book at a time; most have a three-hour loan period.

The room is currently open Monday to Thursday, 8:30 a.m. to 10 p.m.; Friday 8:30 a.m. to 6 p.m.; Saturday and Sunday, 10 a.m. to 5 p.m.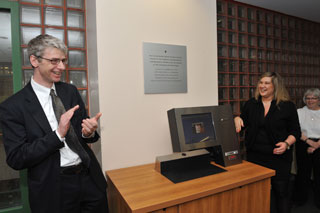 Following a November 2009 referendum in which undergraduate students voted in favour of a $1 per credit contribution to fund expanded library services, Library staff members collaborated closely with students and members of the Concordia Student Union (CSU) to make the resource a reality.

University Librarian Gerald Beasley says the establishment of the room is an excellent example of co-operation between many different people and departments across the university.
"If we counted the people involved in making this happen, it would be well into three figures," says Beasley. "This is truly a great instance of an outstanding team working towards a common goal."
Vanier Library on the Loyola Campus has no comparable room, but does have an over-the-counter reserve service that provides access to roughly 500 textbooks.


Related links:
• Faculty wishing to place a book on reserve may use the Reserve Request form.
• Concordia University Libraries
• Concordia Student Union






---