Submissions open for Battle of the Bands
Which band might be the next big thing out of Montreal? Sign up to win a chance to produce a record at CJLO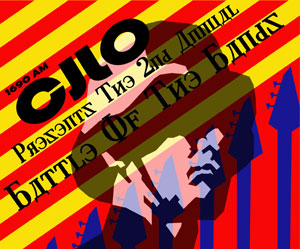 Concordia's prize-winning student radio station CJLO is offering one lucky band the chance to record their very own EP in the second annual Battle of the Bands.
The grand prize includes a three-song EP produced and recorded at the radio station, a feature on the band on the station's website, a guest spot on a CJLO show and much more.
The competition is open to any band with at least one current Concordia student. Submissions must include two band photos, a biography of 250 words maximum, one MP3 demo and a list of musical influences.
The competition will take place on March 17 at the F. C. Smith Auditorium on the Loyola Campus (7141 Sherbrooke St. W.)
The deadline is February 18 at 5 p.m.
Please send submissions to battle@cjlo.com.
Related links:
• Battle of the Bands
---