The ante's up
As Loto-Québec launches online gambling site, Concordia researcher warns of the dangers
December 6, 2010
|
Source: Concordia Journal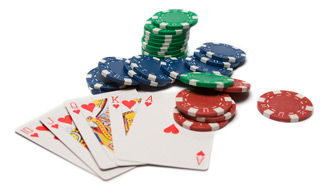 Loto-Québec's December 1 launch of the first legal online poker website in Quebec has Sylvia Kairouz concerned.

A professor in the Department of Sociology and Anthropology and the Director of Concordia's Lifestyle and Addiction Research Laboratory, Kairouz recently released a survey of close to 12,000 Quebecers' gambling habits, revealing that online gamblers spend far more money and are more likely to report serious gambling problems than those who gamble in other settings.
Online gamblers spend, on average, seven times as much each year as those who gamble in other settings ($856 for online gamblers compared to $128 for other gamblers).

According to Kairouz, who is part of a government task force to monitor the implementation of Loto-Québec's poker website over the next three years, there are some positive aspects to the new site. Loto-Québec presents more safety measures than illegal sites in terms of financial transactions and payment of winnings to gamblers. Moreover, users will be able to monitor how much money they have spent, as well as how much time they are spending gambling online.

Loto-Québec has also set a weekly spending limit of $9,999 for gamblers, a figure which Kairouz finds distressingly high. "I don't know about you, but I can't afford that," she says bluntly.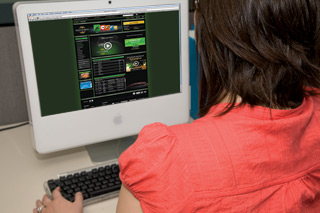 Online gambling sites first started appearing in 1995, according to Kairouz, and in the space of 15 years almost 2,500 gambling websites have emerged.
Until the launch of the Loto-Québec site, most sites were based in non-regulated areas outside Canadian jurisdiction.

The research project, which was co-led by Louise Nadeau, the scientific director at the Centre Dollard-Cormier (Institut universitaire sur les dépendances) and professor in the department of psychology at Université de Montréal, also found that online gamblers are more likely than other gamers to have a problematic relationship with alcohol, and to engage in other potentially addictive behaviours including the use of tobacco and cannabis.

While the survey offers some good news in that the overall number of Quebecers gambling hasn't increased significantly since 2002, when the last survey took place, Kairouz believes that as online gambling becomes more accessible, parents will have to be especially vigilant about where their children are navigating. "It's not always a safe environment," says Kairouz. "Online gambling brings up issues about how we should be dealing with addictions and the virtual space." Unfortunately, in her opinion, we're a long way from knowing how this might be done.

Related links:
• Full study results
• Concordia Department of Sociology and Anthropology
• Centre Dollard-Cormier - Institut universitaire sur les dépendances
---