Raging Grannies on campus
Protest group raises awareness of the dangers of hydraulic fracturing to produce natural gas
The Raging Grannies took several pages from their songbook and shared them with Concordians on November 18 in front of the Hall Building.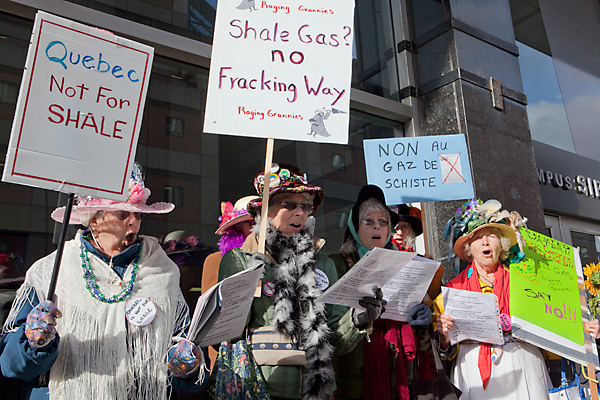 The colourful protestors were singing the dangers of hydraulic fracturing as a method of natural gas extraction.
They were on campus to raise awareness for that evening's Cinema Politica screening of GasLand, an award-winning documentary on the environmental and human health costs associated with gas fracturing in the U.S.
The screening was presented as part of the Rencontres Internationales du Documentaire de Montréal (RIDM) in collaboration with Climate Justice Montreal and Council of Canadians.
Related links:
• Gasland
• Cinema Politica
• Raging Grannies
---