Globe-trotter finds a home
New political science professor gained insight through travel
September 27, 2010
|
Source: Concordia Journal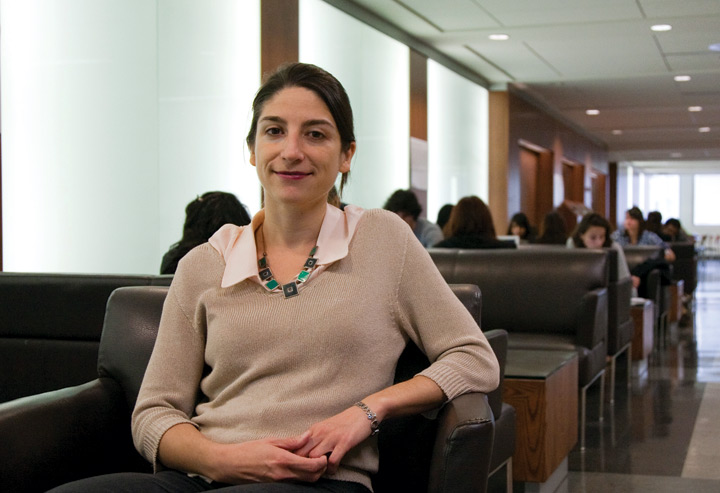 Though Turkey is her home and native land, new assistant professor Ceren Belge has lived abroad for years: in Israel, the U.K. and the U.S. This summer, she settled into life in Montreal to teach in Concordia's Department of Political Science.
"Living in other countries is a good experience but one also needs a home," she says.
After completing her BA in Istanbul at Bo?aziçi University, Belge spent a year at the London School of Economics and Political Science studying sociology before moving to the west coast for her MA and PhD in political science at the University of Washington.
For the past two years, she has been an academy scholar at the Weatherhead Center for International Affairs at Harvard University.
Much of her research is a comparative analysis between Turkey and Israel. Her interests also include state-building, ethnicity and nationalism, colonialism, human rights law, legal pluralism and legal mobilization.
Though Belge considers herself a newcomer to the field of Israeli studies, she has already won numerous prizes for her work. Her doctoral thesis, Whose Law?: Clans, Honor Killings, and State-Minority Relations in Turkey and Israel drew praise from the Law and Society Association and the Association for Israel Studies who presented her with best dissertation awards.
The challenge of doing research from afar is a very real concern for her. At one point, Belge spent a year-and-a-half in Turkey and Israel conducting research. Once it was over, she found it difficult to re-establish relationships she had built. Phone conversations weren't enough. She hopes to spend her summers based in Turkey in order to facilitate the process.
This year, Belge says she is looking forward to writing, research, going to conferences – "everything."
"I'm very motivated by the fact that Concordia has a student body that is active on Middle East issues," she says. "I think teaching here is much more exciting than it could be anywhere in the U.S."
Some friends have warned her that the first year as a new professor can be overwhelming. But the department's supportive environment and teaching load have made things more manageable for Belge.
"I feel that this is the perfect place to get started," she says.
---